The 10 Worst Looks At King Charles' Coronation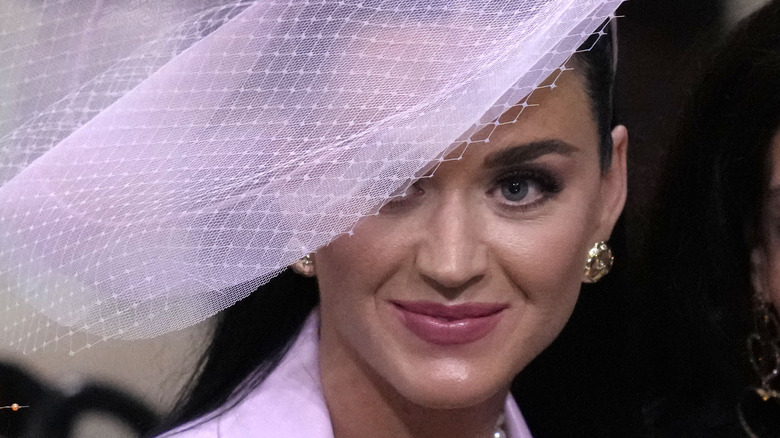 Wpa Pool/Getty Images
Not everything was gold and diamonds at the coronation of King Charles III today at Westminster Abbey. While the event may have been all about the glitz and glamour, a few of the coronation's guests severely missed the mark on the dress code. Although many of the guests and heads of state came dressed in their finest, others didn't exactly get the same memo.
Many of the worst-dressed simply didn't deliver according to the historic occasion, while others tried a bit too hard. Even though everything seems much grander and royal under the lights of Westminster Abbey, these looks just couldn't keep up. From royal family members to high-level celebrities, a variety of those made up the worst looks of the event.
King Charles' coronation was meant to be a subdued coronation in comparison to that of the late Queen Elizabeth, meaning many of the guests were encouraged to arrive in less pompous attire. Unfortunately, many took the recommendation to heart and delivered some less-than-ideal outfits.
Akshata Murty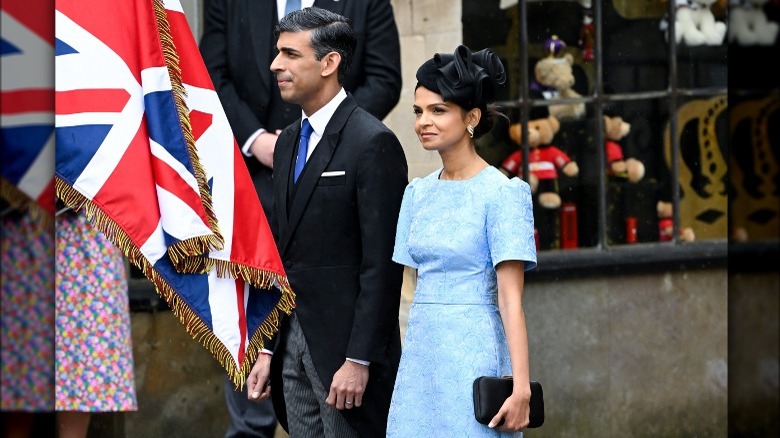 Wpa Pool/Getty Images
The wife of current Prime Minister, Rishi Sunak, was one of the most anticipated guests of the coronation, and unfortunately, didn't meet the moment. While her baby blue gown is ideal for the spring season, her gown and headpiece lacked the luster of a king's coronation. Filled with embroidered details, the dress was similar to that you could find at a formal office event. Her black headpiece blended in with her hair, making it dull and unamusing.
Katy Perry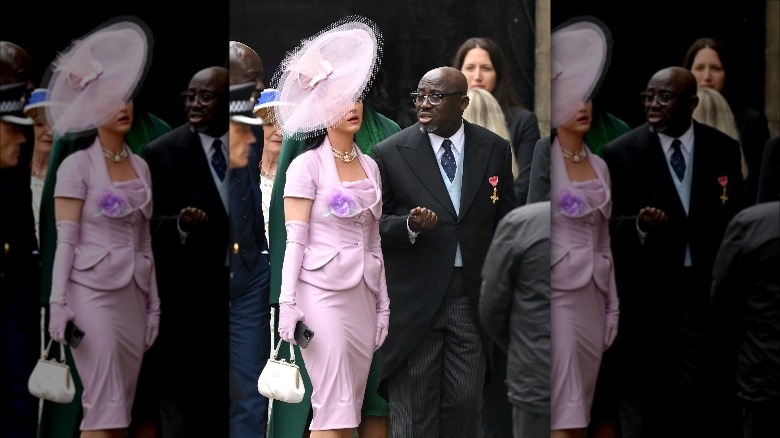 Karwai Tang/Getty Images
Although not a head of state or royal, Katy Perry was set to make Americans proud while sitting among the guests at Westminster Abbey. Even though she did manage to make a statement, it wasn't for the right reasons. Perry's color palette was on-trend for spring; however, the tailoring on her Vivienne Westwood outfit was subpar. A bit large in some places and tighter in others, the mismatching tailoring took away from the theme of her look, giving her an ill-fitting purple look.
Jill Biden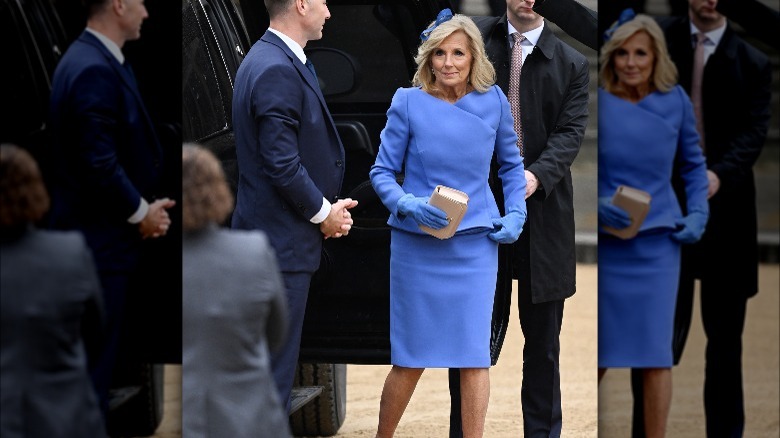 Jeff Spicer/Getty Images
There's no doubt that there were plenty of expectations on what the First Lady of the United States would wear to the coronation, and unfortunately, she also didn't meet the moment. While the beautiful blue shade was a match for Dr. Biden's skin tone, the design of her Ralph Lauren attire didn't meet the trends. With a crossed-suit design that looked more like a space costume rather than a formal event dress, it's best to remain focused on the color of the garment rather than the overall ensemble.
Dame Emma Thompson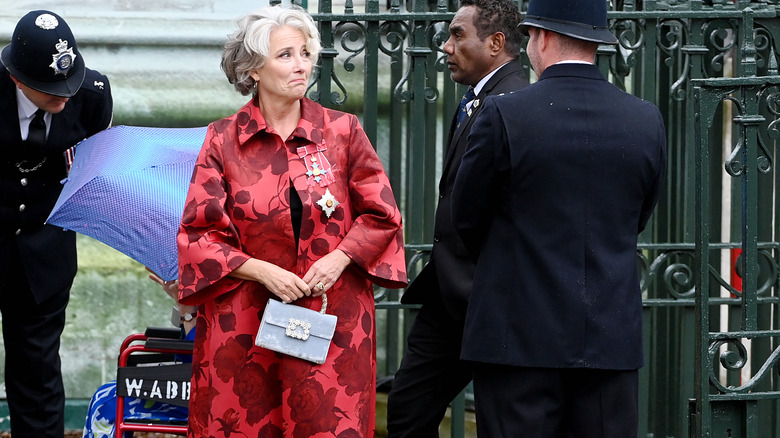 Stuart C. Wilson/Getty Images
Everyone has a soft spot for Dame Emma Thompson, without a doubt. However, her massive charisma and appeal are not enough to overlook some major fashion faux pas. With a decorative red dress that held her MBE medal, Thompson wore a low-cut black dress underneath that was both too much and not enough. While a fabulous dress for a night out, the dress simply wasn't the best garment for the king's coronation.
Princess Eugenie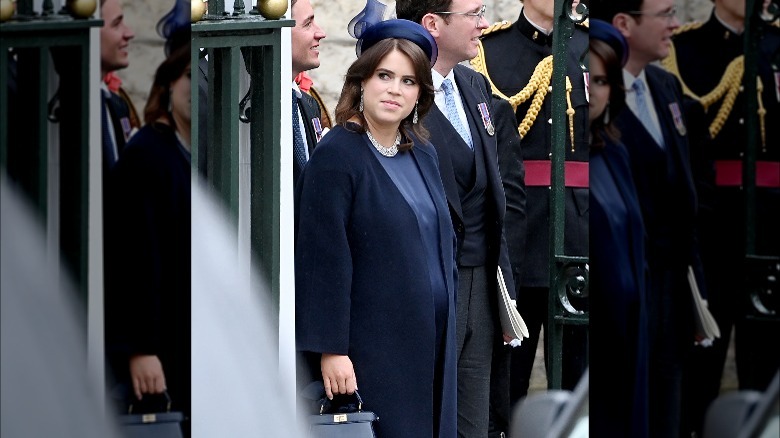 Stuart C. Wilson/Getty Images
No one can forget the incredibly bold statement fascinators that Princess Eugenie and Beatrice wore during Prince William and Princess Catherine's wedding. Unfortunately, it looks like Princess Eugenie was hoping to skip another media moment and went with one of the most underwhelming looks of the event. Wearing a simple navy blue ensemble, the princess left plenty to be desired. Even though her sister Princess Beatrice was also understated, her color palette was much brighter and more vivid than Princess Eugenie's.
Crown Princess Katherine of Serbia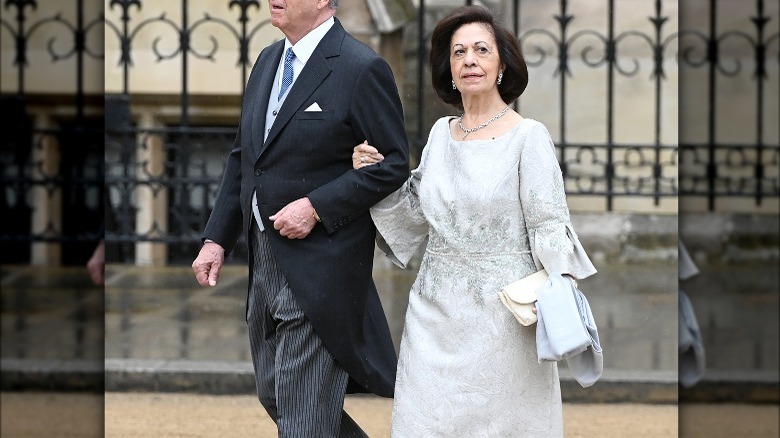 Stuart C. Wilson/Getty Images
Although Serbia's royal family wasn't one of the countries meant to be at the forefront of the fashion trend, they certainly made a moment in the opposite direction. Wearing a long silver gown, Princess Katherine's attire was both lackluster and ill-fitting. Just like Katy Perry's look, the gown simply didn't seem to properly fit her stature. Unlike other countries' royal families, Princess Katherine's gown lacked any personal regalia or adornments to represent her country in any meaningful way.
Brigitte Macron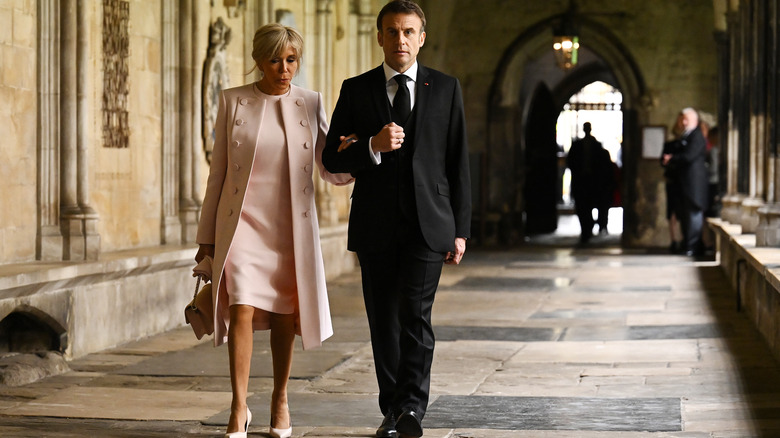 Wpa Pool/Getty Images
Although not a royal herself, Brigitte Macron comes from a royally fashionable country, meaning expectations were high for the wife of the president of France. Sadly, Macron didn't bring any Spring/Summer 2023 haute couture to the coronation and went with a rather simple pink ensemble. Although pink is a popular spring color, the overall look resembles more of an office dress than the outfit you would pick for a historical event.
Carrie Johnson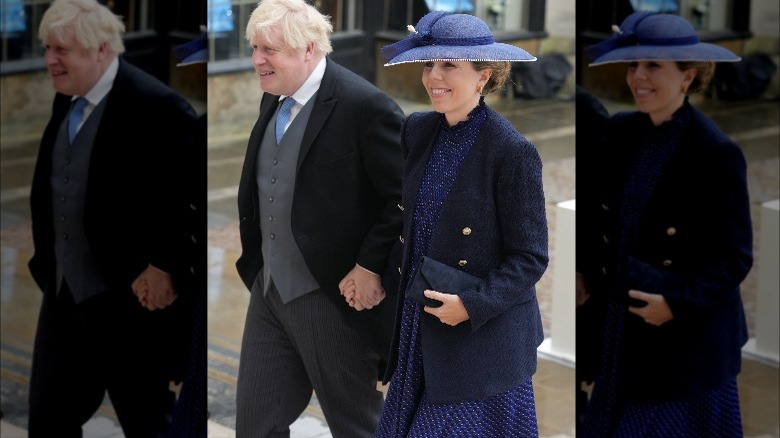 Wpa Pool/Getty Images
While the wife of the former Prime Minister is known for her sustainable fashion choices, she's making headlines for the wrong reasons as one of the worst looks of the coronation. Wearing a rather unimaginative blue-printed midi dress, Johnson went too casual and lowkey for the magnitude of the situation. Johnson also paired the dress with a jacket that simply didn't match the dress or the event she was attending.
Samantha Cameron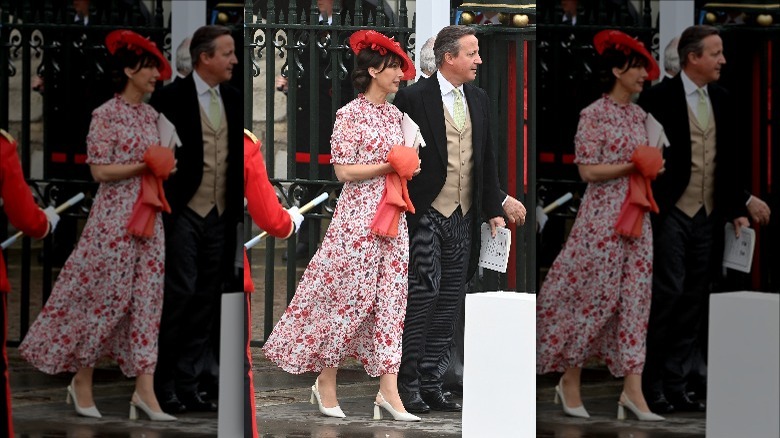 Stuart C. Wilson/Getty Images
Unfortunately, it seems as if most of the wives of former prime ministers went too far into the direction of casual and relaxed for the king's coronation. Samantha Cameron was not an exception to this pattern and arrived at the event in a floral midi spring dress. Although this piece would look beautiful at any casual get-together on a gorgeous spring day, it simply wasn't formal enough to witness a historic event in person.
Zara Tindall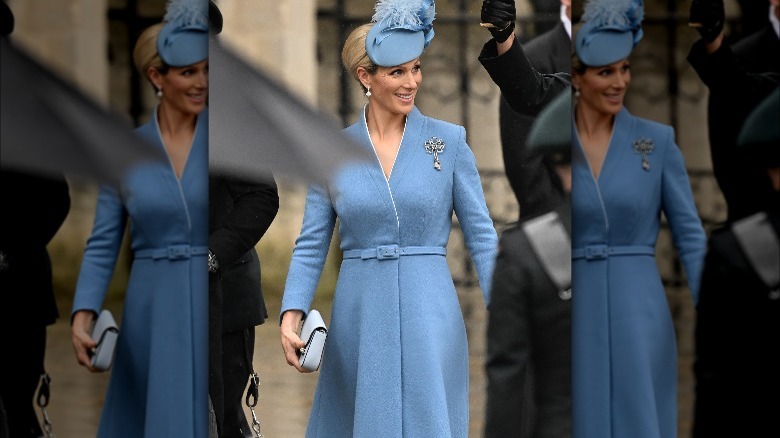 Jeff Spicer/Getty Images
Zara Tindall is no stranger to bringing fashion to the royal family; sadly, this event wasn't one of those cases. While there was no major fashion faux pas in her attire, it simply didn't live up to the event or her reputation as a trendsetter. Like many of the worst looks of the event, Tindall came to the event trying to avoid a fashion moment. Instead, she disappointed many of her fans waiting to see a new fashion trend in the making.