Here's How You Can Rock The Trendy Wet Hair Look On Curly Hair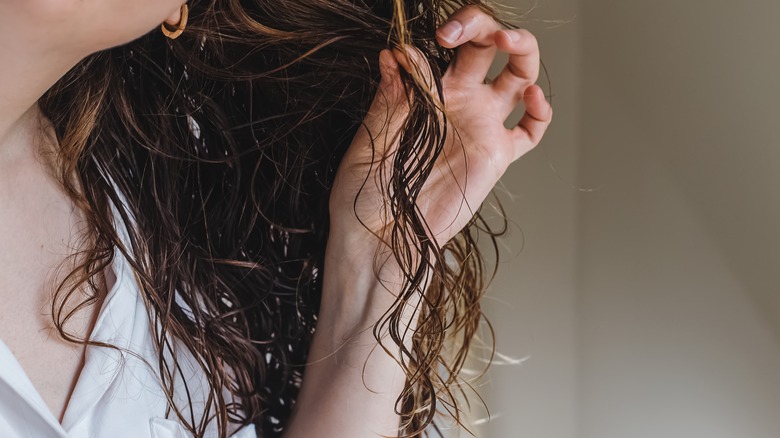 Chiociolla/Shutterstock
The wet hair look refuses to go out of style — with celebrities rocking it out on the red carpet year after year, it has proven itself as a timeless trend.
What makes this hairstyle superior is its flexibility when it comes to hair type and hair length. So, for this look it doesn't matter if you have straight hair, long hair, curly hair, or short hair, you can go out looking like you walked out of a swimsuit commercial either way.
Curly hair has been an outcast with many different trends, but not with this one. The wet hair look caters to those of us with curly hair, making our curls look glossier, healthier, and bouncier. In fact, since curly hair is usually more on the dry side, the wet look can help your curls look hydrated and dewy, and you can say goodbye to hair that looks messy and frizzy.
So, to get yourself that "I just walked out of the shower" look, follow these three simple steps.
What you need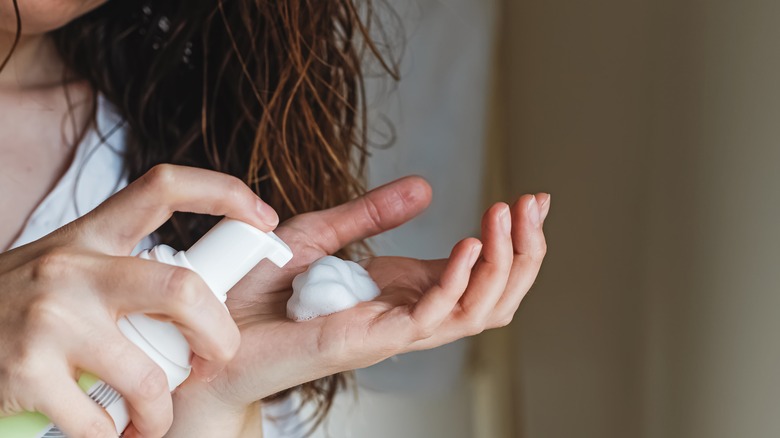 Chiociolla/Shutterstock
Unlike other trends where you have to buy a dozen products just to imitate one-fifth of a celebrity's look, the wet hair look requires only four products and none of them are expensive styling tools. Plus, did we mention that this look can be acquired in a matter of minutes? That's right, if you are looking for an easy and quick styling trick for your curls, get yourself these four things, and you're good to go.
The first item on your list should be a strong-hold hair gel. Hair gel on curly hair helps reduce frizziness, redefines your curls, and traps moisture, so a gel is a must for this look. And, depending on the type of curl you have, kinky or loose, the market has a wide variety of gels made to suit your curls, so make sure you're picking the right type.
Hair creams just scream moisture and you can't do without them for this trend. To add nourishment while giving your curls a glossier, shinier look, you're going to need hair oil. And finally, the fourth item you're going to need is a glossing spray to finish off your hair with a dewy shine.
How to get the look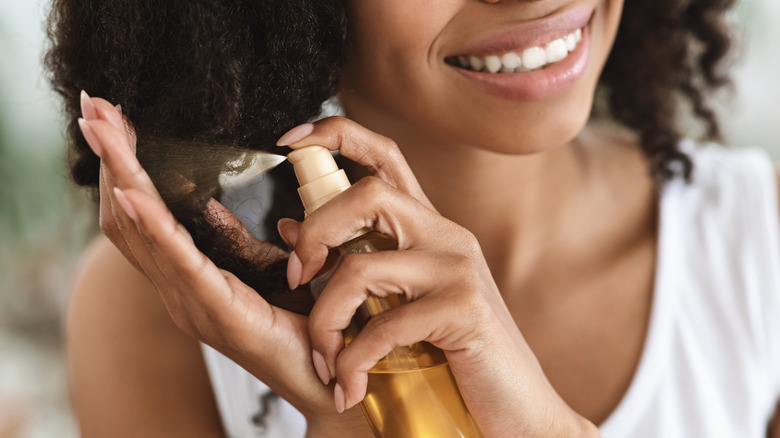 Prostock-studio/Shutterstock
The wet look is essentially hair that looks wet even though it actually isn't wet. It sounds impossible but with these simple steps, it's achievable and efficient.
You need to start with damp hair, your hair should be wet but not dripping. Then get your hands on that strong-hold hair gel, you can mix your hair gel, cream, and your oil together to make a wet-look concoction. The combination of these products will help you keep your curls looking wet all day long. The gel will prevent frizziness and crunchiness, the cream will keep it moisturized and finally, the oil will give it that glossy look.
Now, for the curls, to maintain the shape of your curls, make sure you are scrunching your curls up when applying the "wet-look concoction." This also gives your curls more depth and definition.
For the final step, spray the glossing spray on your hair and you can now step out of your house looking like the mermaid that you are.
Different wet-look styles for different curls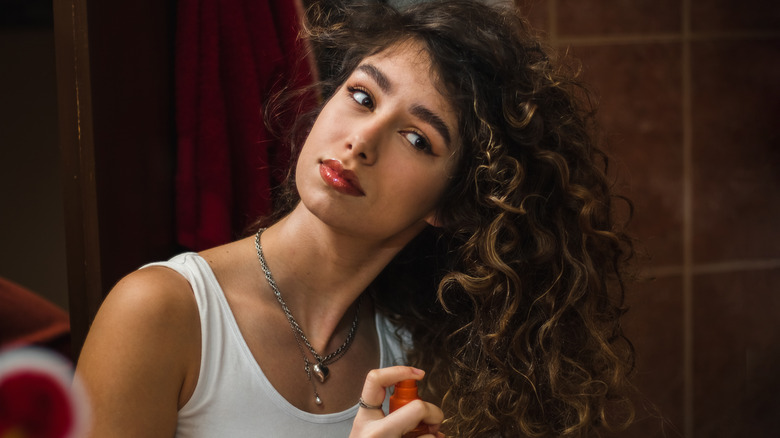 Marko Nikolic Photography/Getty Images
When it comes to styling our hair, one product or one style does not fit all, so, it's important to understand what our hair type is and how we can style it. When it comes to curls, from wavy curls to kinky curls to coily curls, there are so many different kinds, and they all react differently to the different products out there. So, if you want to rock that wet hair look on your curly hair, these tips might come in handy.
When selecting your hair cream or gel, make sure you're choosing one that fits your requirements, your hair texture, and your hair type. You might need extra products or tools depending on your hair type. Decide how you want your curls to look before setting out to do the wet-hair look, if you want to have wavier curls, put clips on the ends of your hair to add weight and pull out the curl. But if you want kinkier curls, clip your hair at the roots. You can try the wet look on your curls as a slick back, a middle part, or even a side part. Whichever one you choose, you will look effortlessly chic and in style.