TikTok's 5-9 Trend: Productive Or Problematic? We Dive Into The Pros & Cons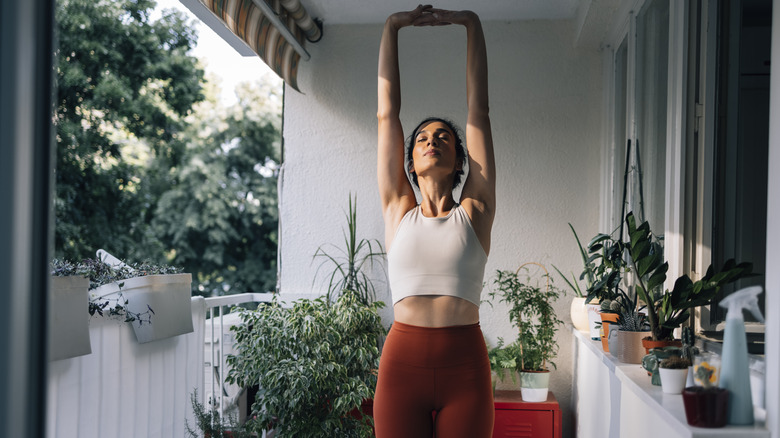 Freshsplash/Getty Images
You're probably already familiar with the 9-5 routine. Those morning-to-early-evening hours have been the standard work hours for almost a century (via Forbes), leaving early mornings and evenings open to pursue other activities. Now, TikTokers are making the most of those non-working hours with the 5-9 trend.
In short, the 5-9 routine takes place outside of the workday, either between the hours of 5 a.m. and 9 a.m. or 5 p.m. and 9 p.m. Morning and evening iterations overlap in many ways, focusing on self-care practices and productive tasks. One 5-9 a.m. routine, courtesy of content creator nalae.co, includes exercising, meditating, reading a book, preparing a homemade breakfast, and working on a side hustle before kicking off the workday. In an evening version, TikToker Sarah Elisabeth follows many of the same activities, including reading and preparing a homemade meal, though she also makes time for winding down before bed. Many #5to9afterthe9to5 videos — which, it's worth noting, are uploaded mostly by women — also incorporate household chores, taking the "that girl" aesthetic and giving it a housewife touch.
To date, the #5to9 boasts over 117 million views on the social media app, with countless creators sharing their own productive off-hours routines. But is this a trend really worth jumping on? Here are the advantages — and the costs — of the viral routine.
The pros of working on yourself, outside of working hours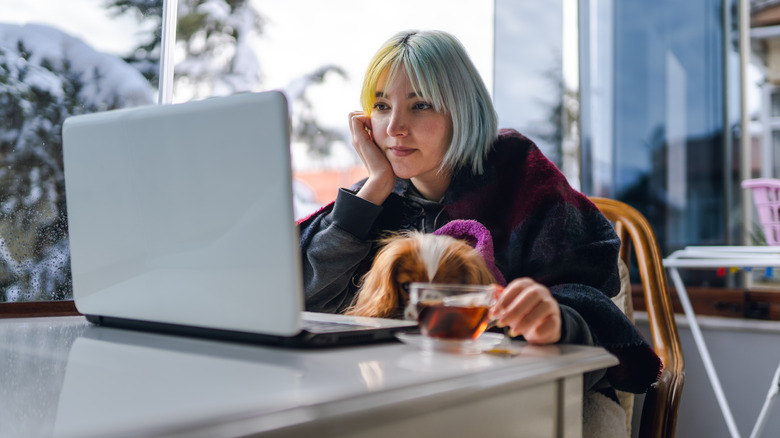 Su Arslanoglu/Getty Images
Proponents of the 5-9 trend, along with 4 a.m. risers and weekend side hustlers, know that the only way to reach their personal goals is to make time for them outside of their work schedule. "There are only so many hours in a day and using those hours productively can give us a real sense of achievement," Dr. Gina Cleo, a habit scientist and dietitian, told the New York Post. "Whether it's spending time on self-care, personal development, or optimizing your health and wellbeing, creating a healthy 5 to 9 routine before the 9 to 5 working day, can be a great way to make the most of your waking hours."
Morning 5-9 routines can be especially beneficial and might even boost your output at your day job. "Starting the day in a positive way helps you feel more awake and alert throughout the day," psychotherapist Eugenie Pepper shared with The House of Wellness. And just think: During the wee hours of 5 or 6 a.m., other people in your house are likely sleeping, and it's still too early for work notifications to start rolling in. This distraction-free period is perfect for focusing purely on yourself and your personal projects.
Even if you choose to embrace a post-work 5-9 routine, you'll likely still reap some benefits. Purveyors of the trend often fill their evenings with habits like stretching, preparing wholesome meals, and showering — innocuous practices most doctors would likely endorse.
The 5-9 trend isn't always realistic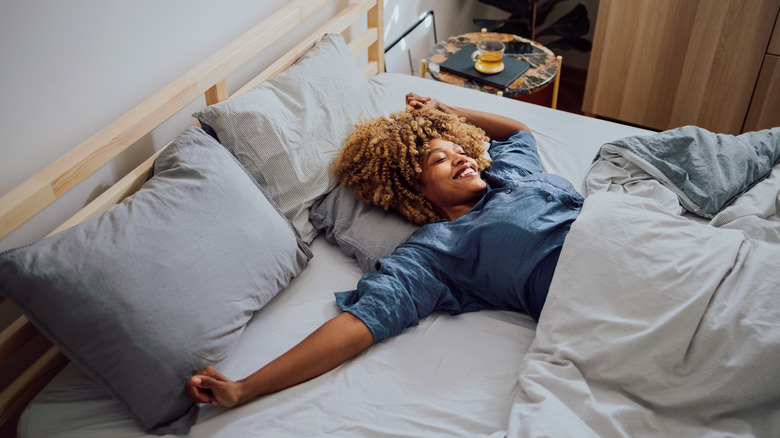 Miniseries/Getty Images
While there's nothing wrong with setting aside time to read a book or hit the gym, the über structured nature of the 5-9 trend can push some beyond their limits. "People start to believe that it is a sustainable way to live and then go ahead and test it out regularly," certified positive psychologist Dawn Baxter explained to Glamour, "but what will happen is people will burn out."
Suzy Reading, a psychologist and the author of several books on self-care agrees, telling Independent, "This trend puts more pressure on us to strive in our self-care, pressure to squeeze more into our day, glorifying productivity. It is OK to prioritise your sleep and rest needs. And actually, it's not just OK, it is necessary and smart for us to pace ourselves."
Putting toxic productivity aside and focusing on what you need at the moment might be a healthier alternative to the 5-9 life. Some TikTokers have decided to do just that while poking fun at the trend. Users like Delaney Sears are tagging clips with hashtags, like #5to9, but instead of meditating and cleaning their kitchens, they're watching TV or snoozing in bed. While resting and ordering takeout might not be as aesthetic, it's just as worthy of a spot in your schedule.