Priscilla Block's Hair Saved Her 2023 ACM Awards Look From Falling Flat (Volume Works Wonders)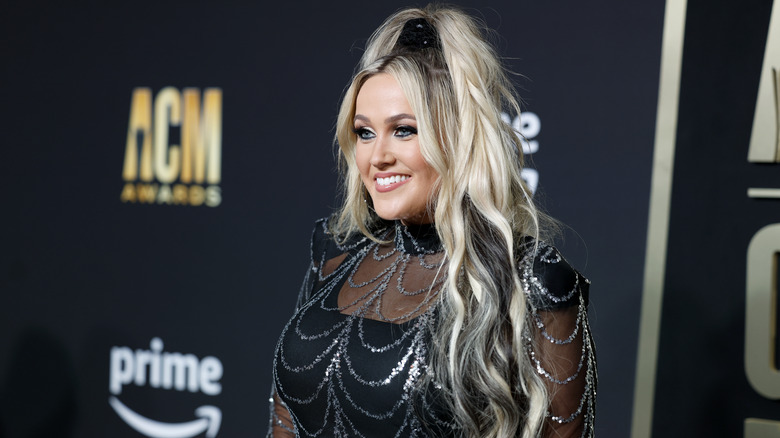 Jason Kempin/Getty Images
Country music fashion culture is historically far from demure. Just like 2023's venue for the 58th Academy of Country Music Awards, Texas, country's motto is the bigger, the better! Unfortunately, not every star on the black carpet received the memo that sky-high hair is still alive and well. One big name, however, did find a way to put her own spin on big, voluminous, countrified hair — Priscilla Block.
Advertisement
The New Female Artist of the Year nominee embraced big hair in a very nostalgic way. Atop her flawlessly highlighted blond head sat the crown jewel of the '90s: the timeless scrunchie. The jumbo scrunchie played two important roles during the big night — holding half of the star's hair back and adding several extra inches of body to her overall 'do. Honestly, it's a genius move we'd all be smart to replicate. A big scrunchie won't ever fall flat when you need it most the way a texturizing spray might. 
Priscilla Block's full ACM look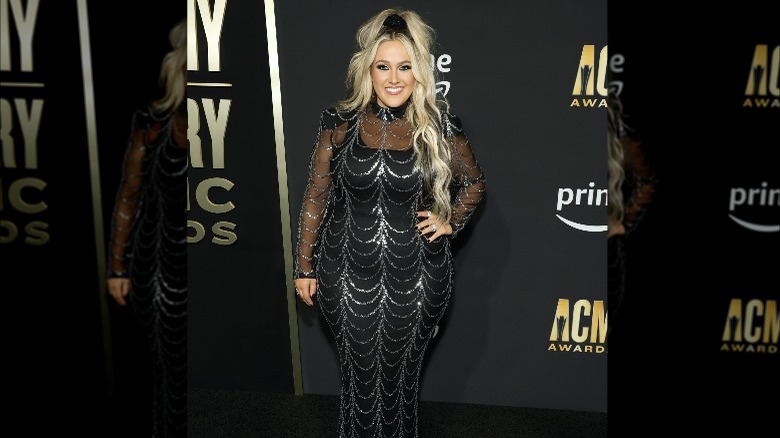 Jason Kempin/Getty Images
Priscilla Block's big scrunchie may have pushed her outfit over the top (in a good way), but it wasn't shining on its own. The beauty's ensemble was built around the foundation of a black floor-length gown.
Advertisement
The dress featured a mesh chest cutout and long sleeves framed by a black collar and shoulder caps. The entire gown was covered neck-to-floor in rows of delicate silver chain garland. On its own, the ensemble could have faded into the background in comparison to some of the more daring looks on the black carpet.
Fortunately, Block (or her stylist) had the forethought to get just a little creative when it came to creating the perfect silhouette for the starlet's hair. The black velvet scrunchie gives the outfit the kiss of extra it needed to stand out from the crowd. Get yourself a jumbo scrunchie before your next event to keep your look from falling flat — both literally and figuratively!  
Advertisement