The Dated Highlighter Technique You Should Leave In The Past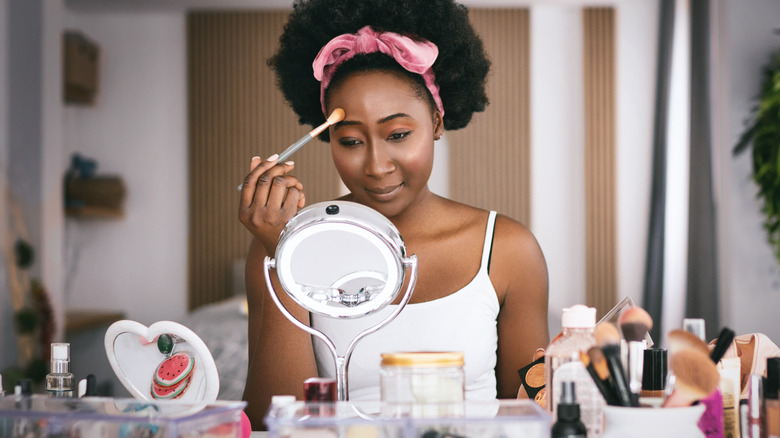 Aja Koska/Getty Images
In an age governed by social media, makeup trends seem to change faster than the speed of lightning. It can seem hard to keep up, but a judicious mix of common sense, personal preferences, and the trending techniques of the times will ensure you look your best always.
Advertisement
One such debated trend is dousing ourselves in highlighter by applying it generously on the tops of the cheekbones, the bridge and tip of the nose, the forehead, the chin, under the eyebrows, and any other part of the face that you would like to draw attention to for a sculpted and snatched look. In 2023, however, it's time to break up with this outdated technique of liberally applying highlighter everywhere.
When makeup looks were ruled by YouTubers, and later, TikTok beauty gurus, it became the norm to apply oodles of highlighter. The seemingly ethereal-looking results on so many gorgeous people made everyone want to try it for themselves. But there has now come a point when the extra glow-up seems overdone. Natural and flawless-looking skin is the ultimate goal right now, so here's how to make the trend work for you!
Advertisement
What's the problem with too much highlighter?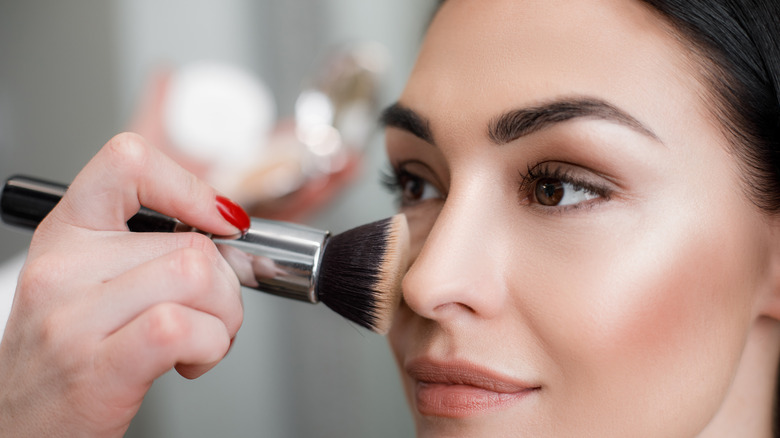 Olena Yakobchuk/Shutterstock
Wearing too much highlighter is a recipe for disaster, because it's easy to mess up, especially if you are not a pro makeup artist. Placing the product incorrectly because your face shape differs from the TikToker you are inspired by, or using the wrong tools for application, can lead to sloppy results. Another issue that may pop up when using a highlighter is if you attempt to apply it with the wrong base makeup (aka your foundation and/or concealer), which can make you look all kinds of funky in certain lights!
Advertisement
Overusing the product, just because you are attracted to shiny things, is also not a great move. Another mistake people often make is incorrectly matching the shimmer in the highlighter to their skin tone, which can result in a funny swipe of color just sitting on your base that does nothing for your gorgeous complexion.
In your search for glass skin, you may think that a highlighter is your best friend, but in reality, those with textured, pigmented, or acne-prone skin should keep in mind that using the product will likely accentuate any problem areas.
How to say goodbye to too much highlighter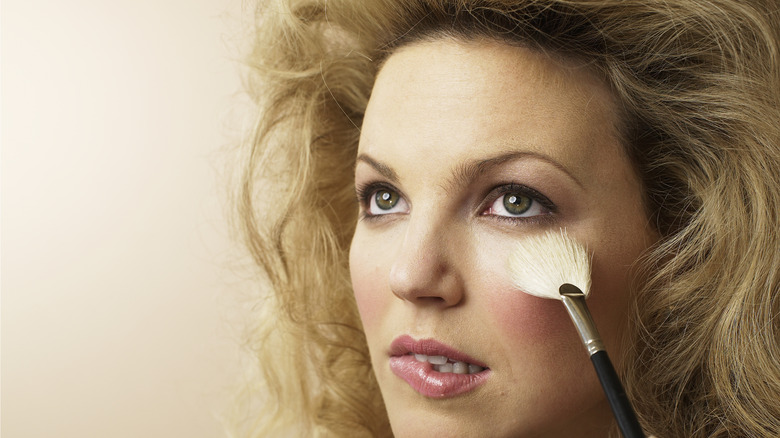 Ryan Mcvay/Getty Images
Before you go rushing to get rid of your expensive highlighters, hold on a minute. It's not that highlighter is bad! It's more about the amount you use, as well as the technique you use to apply it. The most trendy look these days is a natural matte, "lit-from-within" subtle radiance that makes you look beautiful without seeming like you put in a lot of effort.
Advertisement
Take the case of Karina Hoshikawa, an Allure writer, who chose to "consciously uncouple" from highlighter. "However, as much as I no longer cared for a hyper-dewy highlight, that's not to say that I didn't want glowy, radiant skin," she explained. "Maybe I was hitting a saturation point in terms of seeing blinding complexions on my Instagram feed. Maybe I didn't want to feel that a non-highlighted look meant that something about me was missing. In any case, I just didn't feel super inclined to use it."
If you too want to look radiant without relying on loads of highlighter, just follow these simple tips: Ensure you have a hydrating skincare regime that caters to your skin type so you glow naturally, and then use just a minuscule amount of highlighter to seamlessly blend it into the skin. 
Advertisement