The Celeb-Trusted Makeup Hack For The Most Natural-Looking Lower Lashes Ever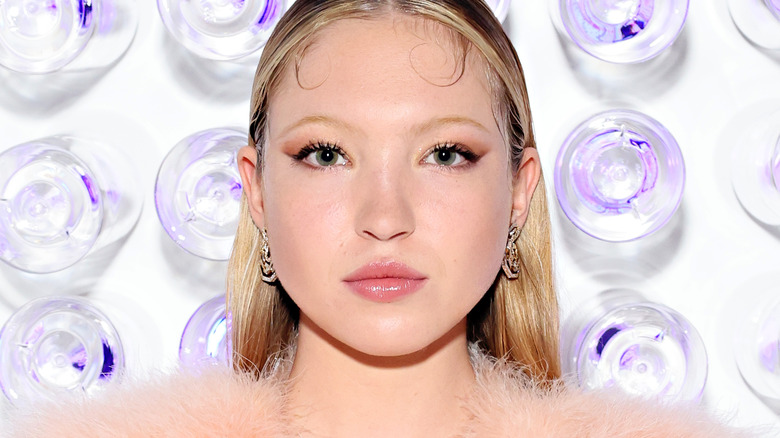 Cindy Ord/mg23/Getty Images
We may receive a commission on purchases made from links.
Mascara on the top lashes is a must, but when it comes to swiping your bottom lashes with a coat of the beauty favorite, opinions tend to differ. Some makeup-wearers are firmly team "no mascara on the lower lashes," owing to the fact that your top lashes look even longer when the bottom is left naked. Others only apply mascara to their lower lashes sparingly, trying to achieve the most natural look possible. Because while dramatic top lashes seem to be a mark of conventional beauty, lower lashes that are too dark or too thick can quickly turn a makeup look from glam to over-the-top.
Advertisement
The answer for those who don't want to leave their lashes totally nude, but feel that black mascara leaves their bottom lashes looking too intense? Brown mascara. A-list model Lila Moss, who happens to be the daughter of modeling legend Kate Moss, has revealed that this was one of the best makeup tips she picked up after years on set.
Why we love brown mascara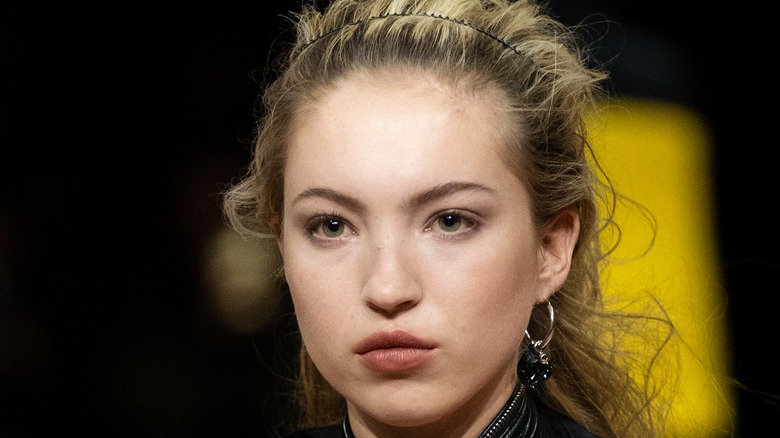 Francois Durand/Getty Images
Brown eye makeup is often overlooked in favor of its darker counterpart, but it does tend to offer a softer and more natural look. While black is harsh and makes a statement, brown seems to lend itself to an aesthetic that still looks refined, but doesn't jump out at you in the same way — ideal for those seeking a subtle pop.
Advertisement
"... use brown mascara on the bottom lashes, because it doesn't make it as dark," Lila Moss told Byrdie. "It gives like a soft, gentle look — like you still make them look long, but it's not as dark. It's more soft and gentle."
Most brands will stock mascara in dark brown or black-brown shades, though Charlotte Tilbury's Pillow Talk Push-Up Lashes! Mascara comes in a light brown shade. If you have hazel eyes, using a brown mascara will also bring out the brown tones in them more strongly. To get the most out of the look, pair your brown mascara with a brown eyeliner for a less intense makeup style that still shows off your eyes and lashes.
Change your application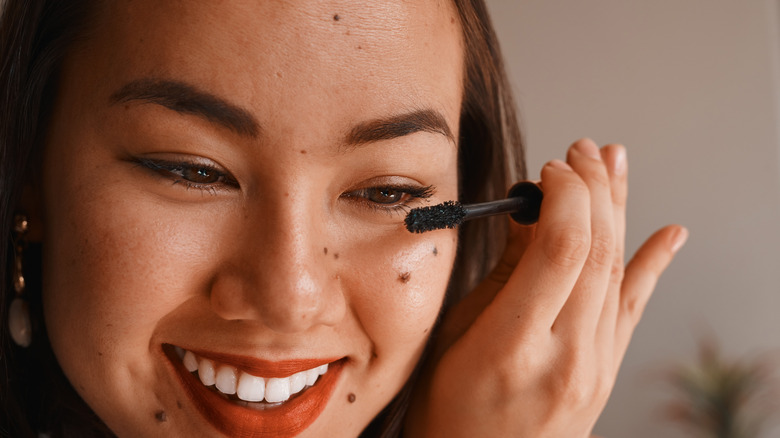 Hiraman/Getty Images
If you steer clear of mascara on the bottom lashes because it's just too dramatic, but you also don't want to go out and buy a brown mascara, you can try switching up your application method.
Rather than applying your mascara to your lower lashes as you would to the top, via the wiggle-and-pull method or by starting at the lashline and rolling the wand outwards, you could try simply patting your lashes with the wand flat against them. Start off by doing this once for a slight hint of color — this will just add a subtle kiss of product to the lashes. If it's not enough, give your lashes another pat, working slowly so you don't accidentally go overboard.
Advertisement
Another option if you tend to be heavy-handed with your mascara is to only apply product to the outer lower lashes. Bottom lashes can look overdone when the whole lashline has been enhanced, so reduce the effect by only using your wand lightly on the outer corners. This is especially effective if you're going for a siren or cat eye, which you want to draw outwards to elongate the eye. Mascara applied this way will touch up your lashes to complement your look — not to be the star of the show.