Chris Appleton, Of Course, Has The Perfect Messy Bun Hack For Fine-Haired Beauties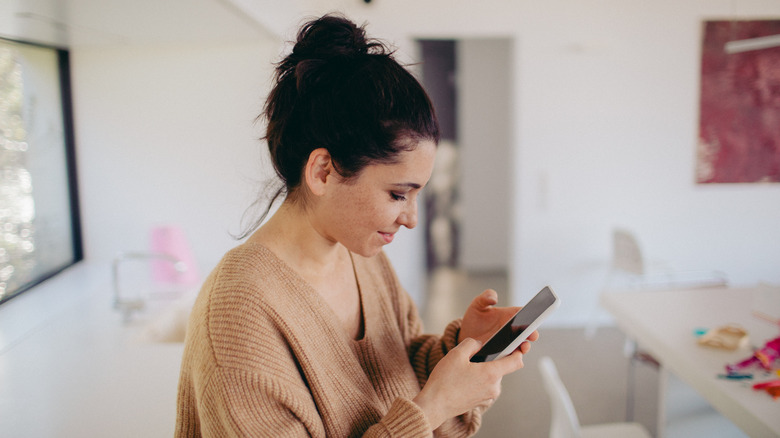 Aleksandarnakic/Getty Images
It's no surprise that Chris Appleton has a solution for everything hair related. He's a celebrity hairstylist and beauty expert that has worked for everyone's favorite celebrities, including Lady Gaga, Kim Kardashian, Jennifer Lopez, and more. According to an interview with Grazia Magazine, he got his start working at a hair salon when he was 13-years-old. By the time he was 27, he already was receiving accolades, winning the BBC television competition program, "Young Hairdresser of the Year."
Now, at 39-years-old, he has acquired a wealth of information on how to deal with hair of all kinds. Recently, he took to TikTok to help people with thinner hair achieve a messy bun. This hairstyle is usually avoided if you have thin hair, due to the bun highlighting the lack of hair density. However, with a few simple tricks, Appleton has managed to upgrade the style and create a bun that helps pump up the volume to achieve the exact look you want.
The Chris Appleton messy bun hack
The classic way to create a messy bun is pretty simple. You first start off by putting your hair in a loose ponytail. From there twist your hair until you get to the ends. Then wrap it around the base of your ponytail, while leaving the tail out at the end. Next, secure the hair using a hair tie or bobby pins, so it lasts throughout the day.
When someone with thin hair does this technique, the bun doesn't always look as voluminous as intended. To fix this, Appleton starts by using a scrunchie, instead of a normal hair tie, to create the initial ponytail. Then he flips the hair over the scrunchie covering it completely, following up by putting a second hair tie over the flipped hair to secure it. Afterward, take the excess hair that's sticking out and crisscross it over each other, wrapping it around the flipped hair. He finishes it off by securing the two pieces of hair into place, creating the ultimate messy bun.
Tips to upgrade your hair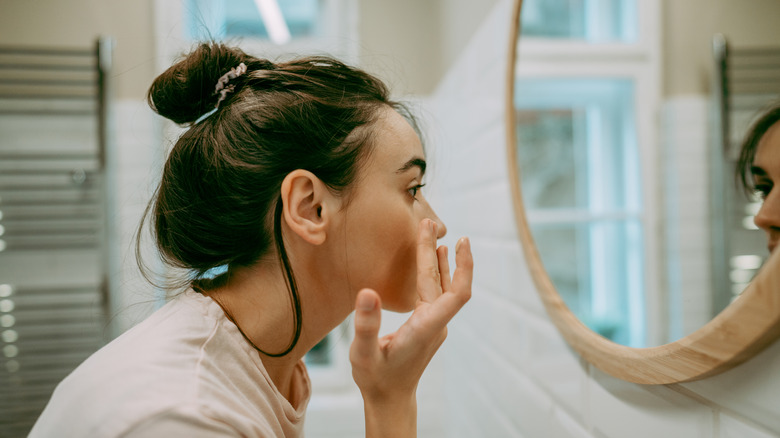 Aleksandarnakic/Getty Images
If you want to make your hair look thicker, Chris Appleton is truly a wealth of knowledge. On social media and in interviews, he's constantly giving tips on how people with thinner hair can get the look they desire. If you notice that when you put your hair up in the bun, your hairline is not as thick as you would like, Appleton has the method for you. "Apply the powder in the shade that best matches your hair color using the precision application brush to add instant depth and dimension," Appleton explains to Bustle. "This will transform any hairline from looking sparse to full in seconds." 
It's important that when you put your hair in a messy bun you don't tie your hair too tight. Not only will it obstruct the volume, but frequent tight hairstyles can cause damage and breakage. Using silk scrunchies or coil hair ties also helps protect hair.