The Best Methods For Wearing A Nude Lipstick That Won't Wash You Out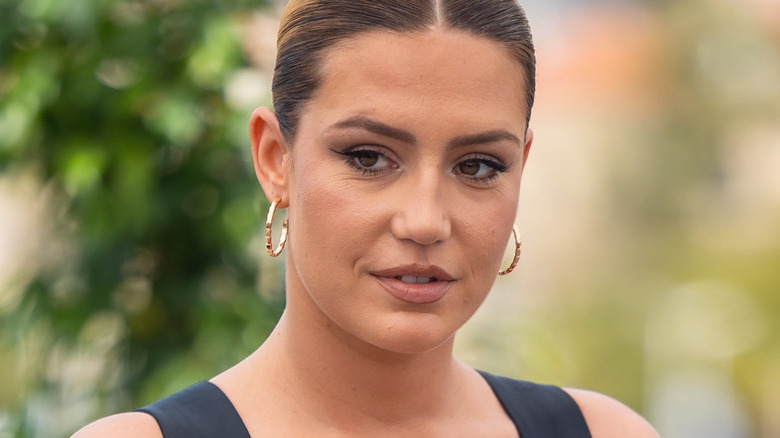 Marc Piasecki/Getty Images
Nude lipstick came about in the 1960s after many decades of red being considered the most desirable shade for women. Embracing a nude color or a clear gloss was one of the many small ways that feminism began to infiltrate daily life during this empowering era. In the years that have followed, nude lips have remained a makeup staple that never seems to go fully out of style. Perfecting a nude lip, however, can be a little more complex than just applying lipstick.
Pulling off a nude lip requires a precise color match, healthy and prepared lips, and an overall makeup look that creates contrast in other areas of the face. If you've struggled to get nude lips right in the past, you're certainly not alone. Consider these tips, tricks, and examples to help you knock the nude lipstick look out of the park the next time you try it. 
Know your undertone
The first step to perfecting a nude lip is knowing your skin's undertone. If your skin is cool-toned, stick to nudes that also have cool undertones, such as blue-based pinks and mauves. For warm skin tones, look for nude shades that are peach or coral-based. Even the most neutral-looking nude can appear orange on very cool-toned skin or gray on very warm-toned skin — creating a washed-out look — if the undertone isn't properly matched. 
Prep your lips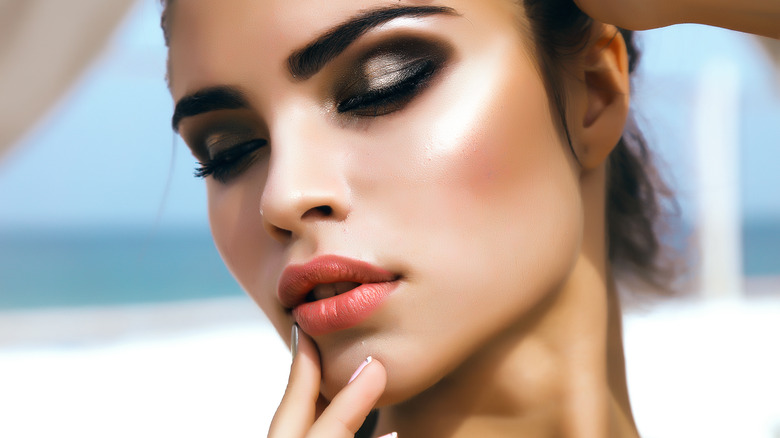 Diana Indiana/Shutterstock
Before you attempt to rock a nude lipstick, it's important to spend some time on properly moisturizing and exfoliating your lips from one to three times per week. While darker colors can hide imperfections in your lips' delicate skin, nudes tend to put every flaw on display. If you want nude lips to be your signature look, make sure you include your lips in your regular skincare routine. 
Line your lips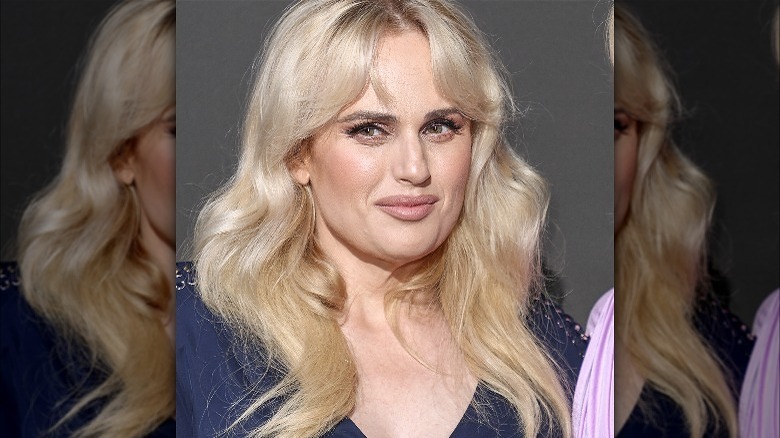 Mike Marsland/Getty Images
If you have lips that are a bit on the thin side (this happens with age), a nude lipstick can provide a unique opportunity to make them appear fuller. Select a lip liner a shade darker than your lipstick, and apply it to the outer edge of your lips to create a drop shadow effect, leaving your lips appearing larger and plumper. This will also keep your nude lip from visually blending in with the rest of your skin.
Go for gloss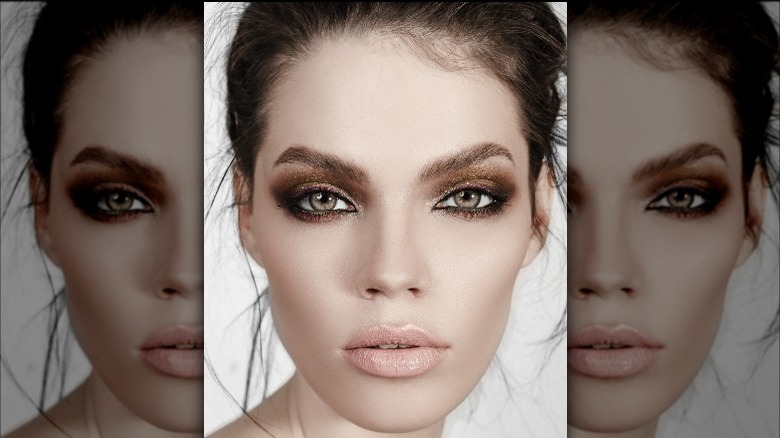 Polinapetukhova/Getty Images
A matte nude lipstick can leave you looking washed out or even ill, especially if the shade isn't perfect for your skin tone. To combat this issue, use a glossy formula or apply a clear gloss over your lipstick. A little shine goes a long way toward adding some vibrancy.  
Don't forgo flushed cheeks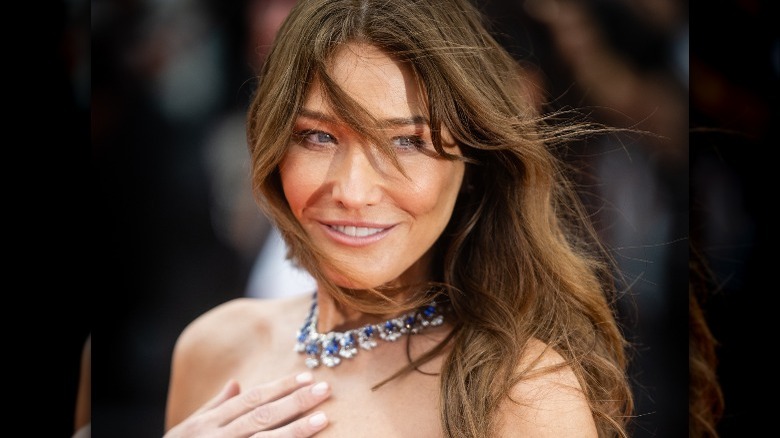 Samir Hussein/Getty Images
Pale lips paired with bare cheeks is a recipe for a washed-out look. When you're wearing a nude lipstick, make sure you don't skimp on blush. You want to compensate for the lack of color on your lips by adding an extra flush to your cheeks for a healthy glow. 
Consider a dewy foundation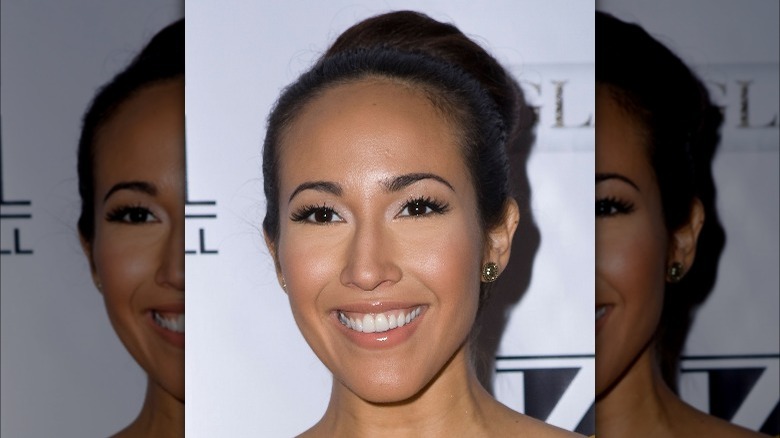 Vincent Sandoval/Getty Images
Combating a washed-out appearance when wearing a nude lipstick is all about adding elements of vitality and color to the rest of the face. Another way to do this is to embrace a foundation with a dewy finish. This adds a glowing, youthful quality to the skin that perfectly supports a nude lip. 
Bronze and sculpt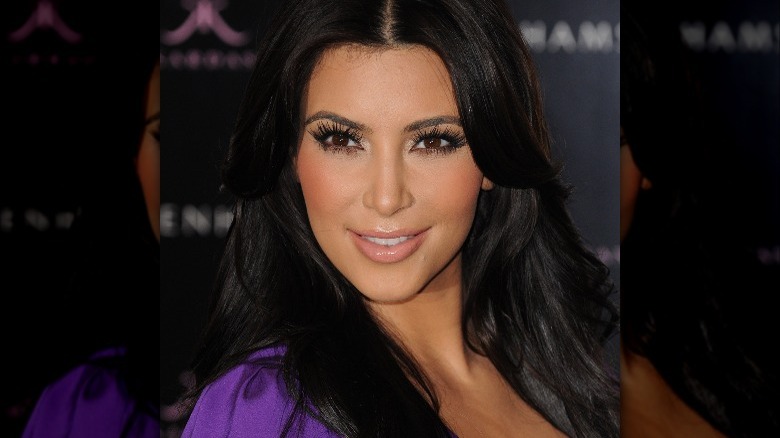 Eamonn Mccormack/Getty Images
Applying a sun-kissed bronzer to your face serves a dual purpose — contouring and adding more healthy color and visual interest. Combining a bronzy contour and a nude lip can create a gorgeous natural makeup look that suggests you basically woke up (from a nap on a beach) like this.
Bring the eye drama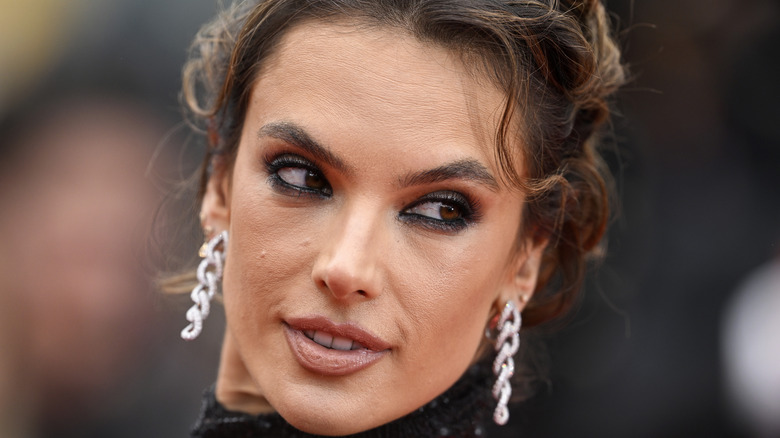 Gareth Cattermole/Getty Images
One of the most timeless and passed-down pieces of makeup advice is to choose one feature on your face to dress up and then dress down the others. This works in reverse when rocking a nude lip. Since you'll be underdressing your lips, add drama to your eyes with a smoky shadow or an elongated eyeliner wing.