Espadrilles Are Everywhere This Summer - How To Rock The Trend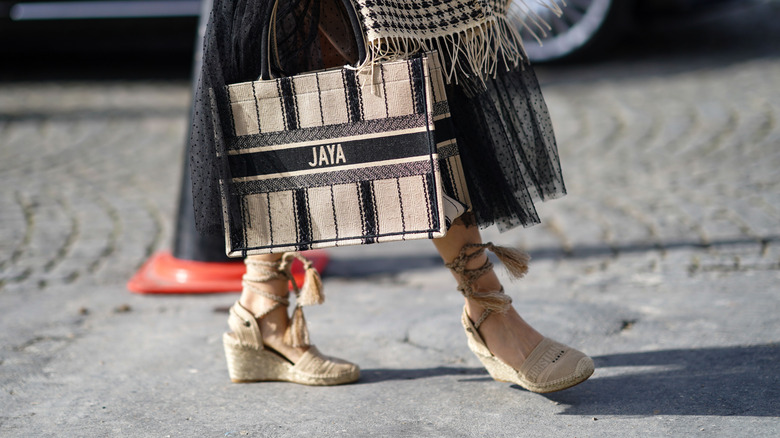 Edward Berthelot/Getty Images
Picking out the right footwear for the summer season can be challenging. While sandals keep you fresh and cool, they can lack the necessary support to last you all day. On the other hand, sneakers can become stuffy and bothersome after a long day in the sun. Sneakers can also be too casual, depending on your outfit and event. The perfect balance comes in the form of espadrilles. These shoes are comprised of basket or straw weaving near the sole of the shoe, giving you an elevated summer touch. With plenty of options for your espadrilles, it's no wonder why this shoe has become the must-have for any summer wardrobe.
Espadrilles are typically seen in wedges or sandals but also are available in loafers or sneakers, giving you the perfect combination of style and comfort. When the summer season rolls around, basket and straw accessories such as basket bags or straw hats become some of the hottest pieces in fashion and are summer staples for your wardrobe. Pair them with espadrilles for a cohesive summer look you can take with you anywhere. The key to espadrilles is finding the right pair to keep you comfortable and stylish all day long.
Espadrille wedges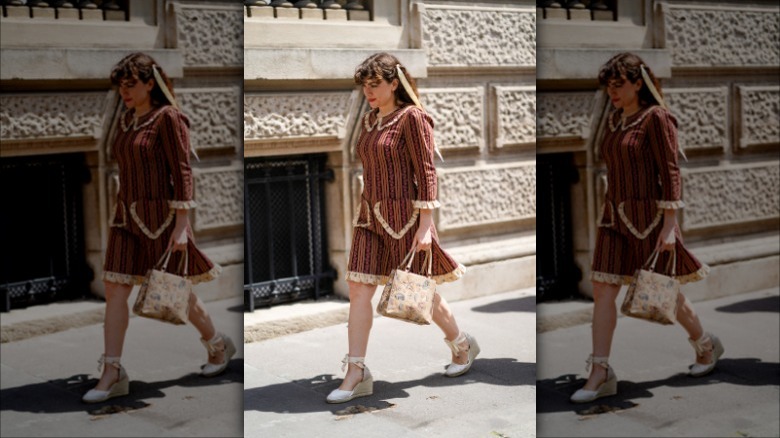 Edward Berthelot/Getty Images
Espadrille wedges are likely the most common type of espadrille shoe on the market. These wedges give you the same height and elegance as heels but with the summer feel of a rattan or straw finish near the sole. Wedges can be more comfortable than your typical heels, as they give more arch support than high heels. In addition, they come with a built-in platform, so you don't need to walk in uncomfortable shoes all summer long.
Espadrille loafers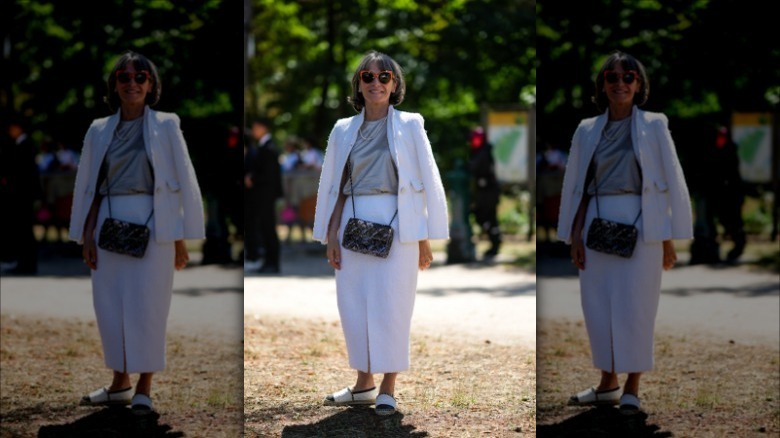 Edward Berthelot/Getty Images
When loafers became more popular in the fashion industry, they opened the door for espadrille loafers to enter the spotlight. Loafers are a mix of flats and sneakers, which are known for being among the most comfortable footwear. With the espadrille finish, you can elevate your summer outfits without sacrificing your feet. Loafers are slightly more polished than sneakers, making them key for any event if you want to add some style and comfort.
Espadrille sandals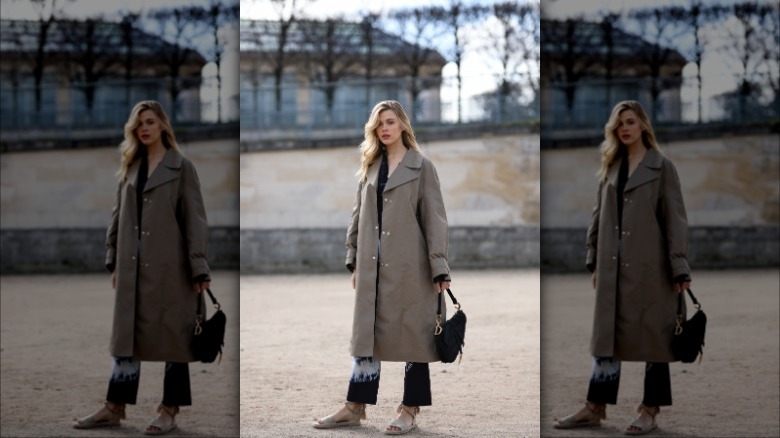 Jeremy Moeller/Getty Images
Espadrille sandals are comfortable and allow your feet to breathe all summer season. Without having to confine your feet to closed-toe shoes, espadrille sandals offer a unique mix of freshness and style. Rubber sandals aren't always the best footwear for your summer outfits, and other flat sandals don't always offer adequate support. These sandals give you both ease and sophistication.
Espadrille trainers
Let's face it: Certain summer activities and events call for sneakers or trainers. When you're headed to the park to enjoy the summer sun, you'll want to remain comfortable to be able to stay on your feet all day. Espadrille trainers are the perfect option for days when you need to move around more but don't want to reach for your day-to-day sneakers. These trainers are not as comfortable as any workout shoe, but they offer more chicness than your typical trainer.
No-wedge espadrilles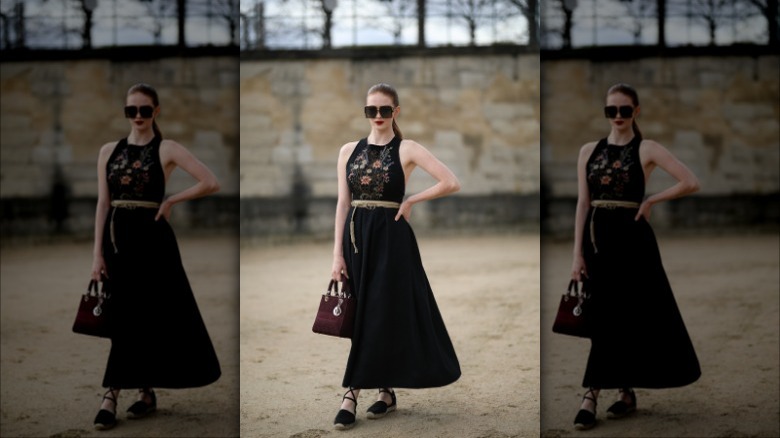 Jeremy Moeller/Getty Images
Even though wedges are more comfortable than high heels, they can get bothersome after hours of use. Flat espadrilles without a wedge are similar to platform shoes in that they offer height but have a flat sole. With a flat sole, you don't need to worry about walking in an incline as you do with wedges or heels. As we know with platform shoes, no-wedge espadrilles are the perfect way of getting that extra tallness without the discomfort.