Move Over, Short Hair - Super-Long Extensions Are Back In Style
Although it may seem like short French bobs are becoming one of the trendiest haircuts of 2023, there is always a place in our hearts for longer hair. While many have reached for the scissors to achieve their new 'do, there's nothing quite like rocking hip-grazing hair. Even though you don't need extremely long hair to achieve your desired length, longer hair is making a comeback in a big way.
Longer extensions are an easy way to get the length you want without waiting for your hair to grow out. When it comes to growing out your hair, it can take months to get to your desired length. Besides the time, you also have to care for and maintain your natural hair to have it healthy and shiny. Ditch the worries and opt for super-long hair extensions that will give you the super-long locks of your dreams.
Long hair extensions are set to come back to your favorite hair salons — and some argue it's due to the popularity of all things mermaid in beauty. With dramatic hair lengths like this, capturing the essence of your favorite magical characters is easy. If short hair isn't your preference, get ready to rock long hair and all of the many hairstyles it gives you.
Half-up, half-down
A half-up, half-down hairstyle is perfect for those who are rocking their longer extensions but still want to get some of that hair out of their face. As much as we love long hair, it can sometimes be bothersome when it gets in your face all the time. Give yourself a break with a half-up hairstyle that will still show off your longer strands without getting tangled up.
Long and straight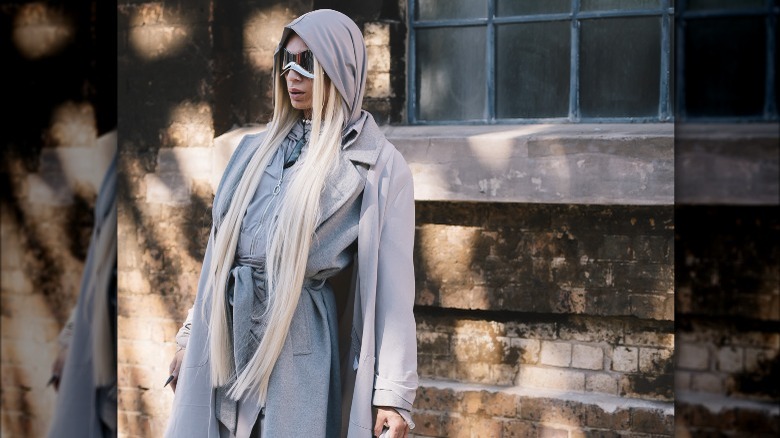 Naomi Rahim/Getty Images
If you're ready to rock the super-long hair extensions, you can't go wrong with wearing them straight and down. Wearing your hair straight down will give you more of the dramatic hair statement you want. Pin-straight hair is perfect for flowing in the wind or moving as you walk. Rocking long, straight hair extensions can also help to give you the best base for any other hairstyle you may want to do.
Sleek ponytail
For those looking to adopt the "clean girl" aesthetic, long hair extensions could be an easy hack to get your favorite hairstyles. We've seen how the slicked-back ponytail has become the go-to for many. Give your hair that extra drama factor by adding long hair extensions to your sleek ponytail. Not only will this help give you extra volume, but it will ensure your hairstyle doesn't go unnoticed.
Braided hair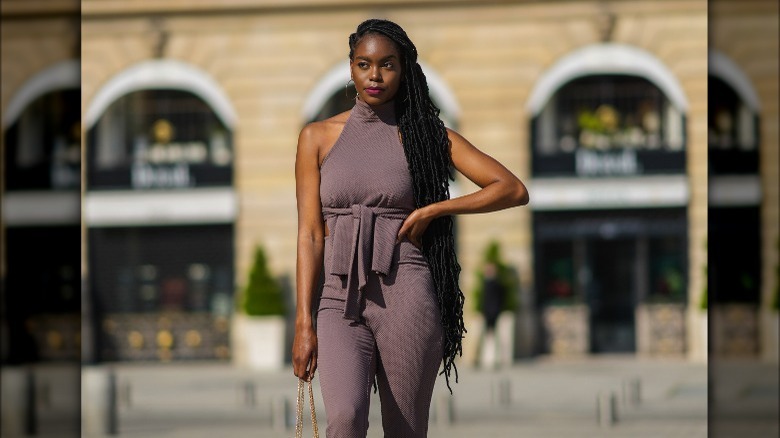 Edward Berthelot/Getty Images
With longer hair coming back into the spotlight, braids are going to be the best way of holding all that added hair. Instead of just wrapping them into a basic ponytail, give your hair the braided treatment for some more style. Long, braided hair gives more texture and movement than a simple all-down look. Plus, braids are an excellent protective hairstyle.
Beach waves
Long hair doesn't mean it has to go unstyled. While long hair can sometimes look flat and thin, adding a few beach waves and curls will help give you more definition and volume — not to mention give a natural yet polished vibe. With extra length and movement, you can get a dramatic hairstyle that's perfect for the everyday.