J.Lo's Contour Hack For A Perfect Sculpt Is One You'll Want To Steal ASAP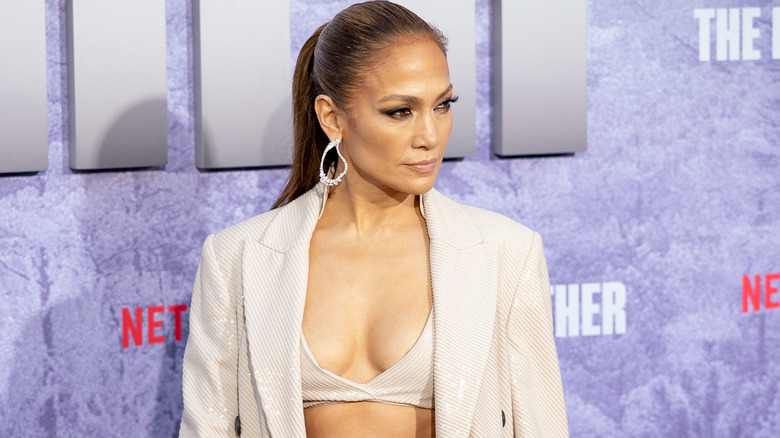 Emma Mcintyre/Getty Images
Let's face it: Everyone knows a good contour is key for a sculpted makeup look. Even though contour is meant to be precise and flawless, it can be challenging to get it exactly right. Additionally, contouring can be difficult for those who aren't makeup artists or pros at the technique. It's not unusual to find that contouring can take a few practices until you find the perfect method for you. You also have to consider the choice between cream, stick, powder, and liquid bronzers, as each of these formulas will have a varying difficulty level. Thankfully, multi-hyphenate Jennifer Lopez has us all covered with her latest contour hack.
If there's anyone who knows how to nail beauty, it's Lopez herself. Having made fantasy nails a trend with one wear, it's no secret she knows a thing or two about getting the right look. In her Instagram post, Lopez shared her way of contouring without even needing to dirty a brush; she simply dots on the product and blends with her fingers. Not only is Lopez's hack easy for anyone, but it's also the best way to get a subtle glow and sculpt in one smooth motion.
Dot and blend
If dealing with the right precision and placement of contouring is too much for you, Jennifer Lopez's hack will leave you in absolute awe. In her quick video, Lopez perfectly dots her highlighter product along her hairline, above her cheekbones, and near her jawline. In between her highlighter dots, she follows up by applying darker liquid bronzer dots. Then using her fingers, Lopez blends the products and pulls them out towards her hairline. No need for a brush with this technique; all you need is your fingers to get the perfect blend that melts into your skin.
It's no secret that using your fingers to apply makeup is a known trick to help better blend a product due to the warmth of your skin. This technique melts the product into your skin effortlessly.
Lopez's hack may not seem like much, but it's an easy solution for all of our contouring needs. Not only will this technique give you a more subtle contour, but it will blend the highlighter with your bronzer product, giving you a glow.
Why the hack gives you a sculpted look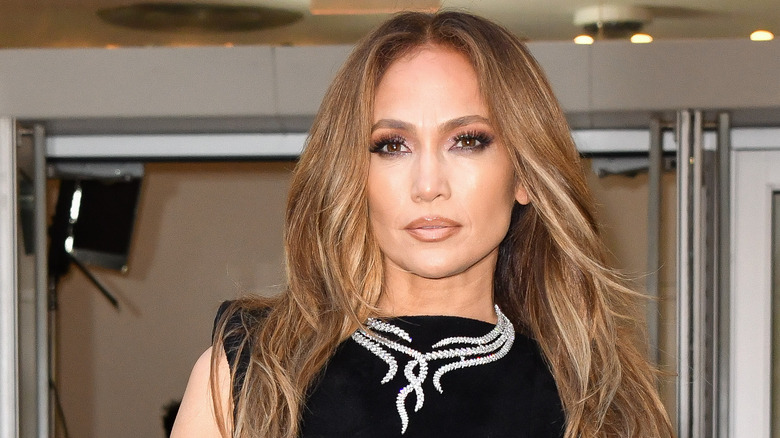 James Devaney/Getty Images
Getting the best contour out of your bronzer and highlight is all about placement and blending, and Jennifer Lopez's hack is particularly perfect for those who want a defined sculpt. Blending your contour products upwards above the cheekbones will naturally give you more of a lift on your face, created a super chiseled look. Although everyone has grown accustomed to placing bronzer or contour product under the cheekbone area, applying it on or above the bone will give you more lift. Other areas you want to apply to are the sides of your nose, near your hairline, and the jawline.
As important as your contour, the highlight product you choose should be lighter than your skin tone to draw and reflect the light. Like any other makeup product, you'll want to set your contour with either powder or spray so it can stay in place all day. Using Lopez's tips, you can enjoy a day-to-day contour that will be perfectly subtle for any situation.