FYI, The Name Sunblock Is A Misnomer. Here's Why.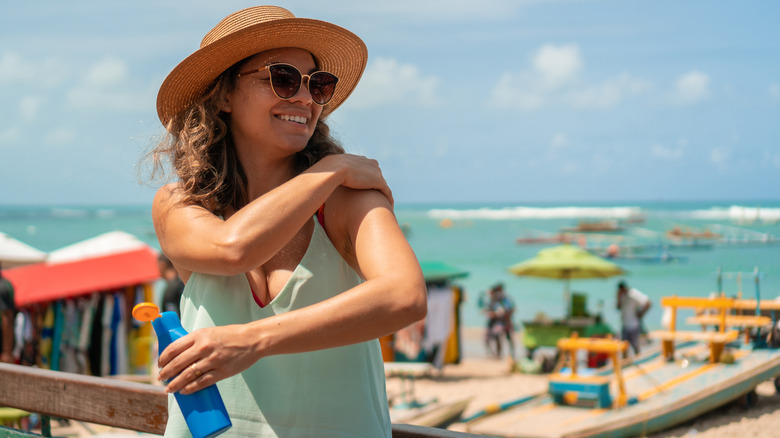 Mesquitafms/Getty Images
We may receive a commission on purchases made from links.
Sunblock, sunscreen, sun cream — what's the difference between them, if there is even one at all? Some people use the terms "sunblock" and "sunscreen" interchangeably while others assume that sunscreen screens the sun from the skin while sunblock blocks it. But when was the last time you saw a product on store shelves with "sunblock" on the label? 
Even online, the selections are scarce. If you did a Google search for "sunblock" and selected the Shopping button, you'll see that most products say "sunscreen," even though "sunblock" may be included in the online descriptions.
Dr. Jeanine Downie, a New Jersey-based dermatologist, shared her two cents on the topic of sunblock and sunscreen in an interview with NewBeauty. "The truth is that there is no sunblock; there's only sunscreen," she said, meaning no product can truly block all of the sun's rays. Other doctors agree, with some pointing out the Food and Drug Administration's (FDA) regulations on the terminology used on sun protection product labels.
Sunscreen is FDA regulated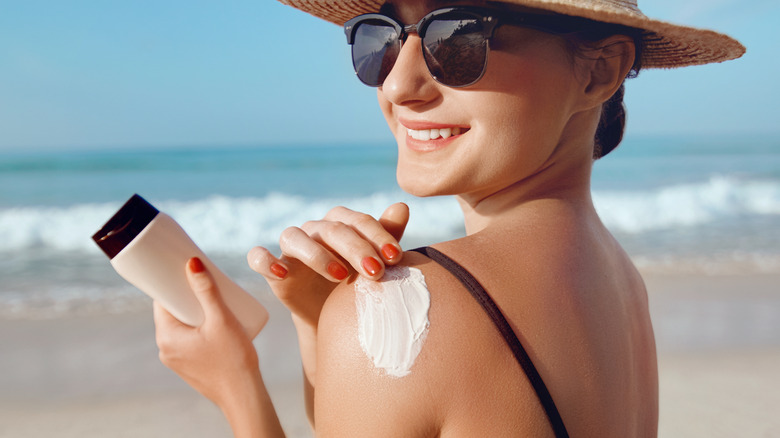 Verona_s/Getty Images
So you know those few sun-protection bottles that do say "sunblock" on the label? There's a chance they're not approved by the FDA, so you may want to do some research before buying them. Here's why: In 2011, the FDA established a rule that prohibits the term "sunblock" from appearing on sun-protection products, since, according to them, it's essentially an "exaggeration of performance that FDA does not think can be substantiated." In other words, these terms lead some people to falsely assume the products make their skin completely impenetrable to — and therefore, completely safe from — the sun.
Dr. Julio Hernandez, a facial aesthetic expert and the founder of Biscayne Dental & Facial Aesthetics, echoed Dr. Downie's claim that there is no product that provides a barrier against all of the sun's damaging UV rays. However, there are some sunscreen products that provide more protection than others. You just have to know what ingredients to look for.
Zinc oxide offers the best sun protection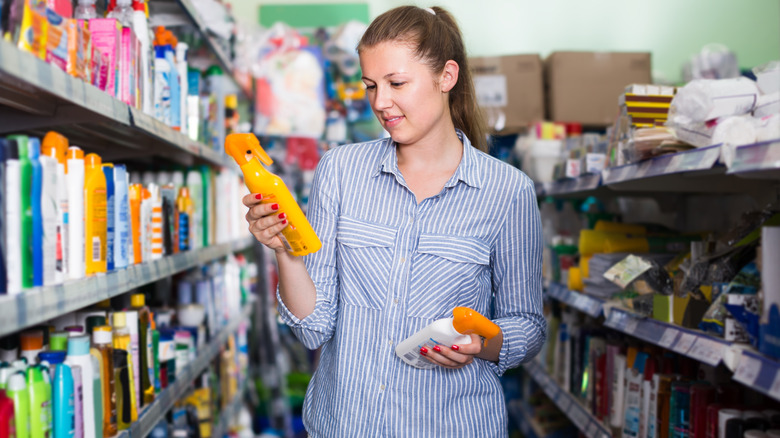 BearFotos/Shutterstock
According to Dr. Hernandez, "products containing zinc offer the broadest UVA protection." UVA rays from the sun can penetrate deep into the skin and cause damaging tans. While you may enjoy your summer bronzed look in the short term, you won't enjoy the wrinkles that can come with it over time. UVA rays cause most forms of skin aging, including those dreaded wrinkles.
Zinc oxide protects the skin against UVA and is what adds the white color to sunscreen. But it also protects against UVB rays, which are responsible for burning the skin. Sunscreens that contain zinc oxide are considered full-spectrum because they protect against both of these dangerous sun rays. But just as sunscreens offer varying ranges of SPF, they offer varying amounts of zinc oxide as well. For the best results, aim for products that contain at least 5% zinc oxide. Wirecutter recommends Blue Lizard Sensitive Mineral Sunscreen SPF 50+, which contains 10% zinc oxide. Thrive Bodyshield SPF 50 also made their list of the best sunscreens. It is made with 23.5% of non-nano zinc oxide, a type that won't be absorbed into the skin and is also safe for sea animals and other marine life. 
Although no sun protection product can completely "block" the sun and, therefore, shouldn't be called sunblock, there are plenty of sunscreens that can offer a great amount of protection if they include zinc oxide and a high SPF.