Venus In Leo Is All About Embracing Indulgence In Every Aspect Of Life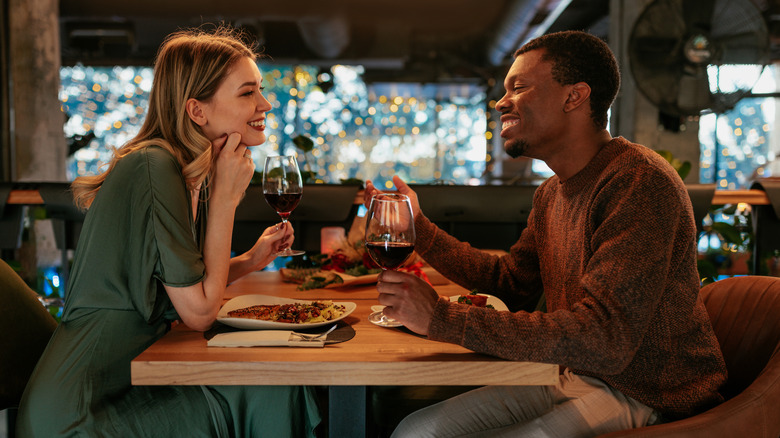 Dimensions/Getty Images
If you have been waiting for an opportunity to get more creative in your life, love more passionately, or have more fun, the time for all of those things is here. Venus is making its move into the fiery and passionate Leo from June 5th through October 8th. Although there will be a brief pause for a retrograde from July 22nd through September 3rd, this is the time period when you should chase your passions and dreams. With this transition, you may feel the urge to love more deeply, making your relationships stronger, and create more often as you notice the inspiration flow freely. If you live a fast-paced life with little time to enjoy what inspires you, there has never been a better time than this to find what makes you happy.
There are many ways to embrace these powerful feelings of creativity and love with open arms. Grab your art supplies, snuggle up with your significant other, and enjoy all this time has to offer.
Get more creative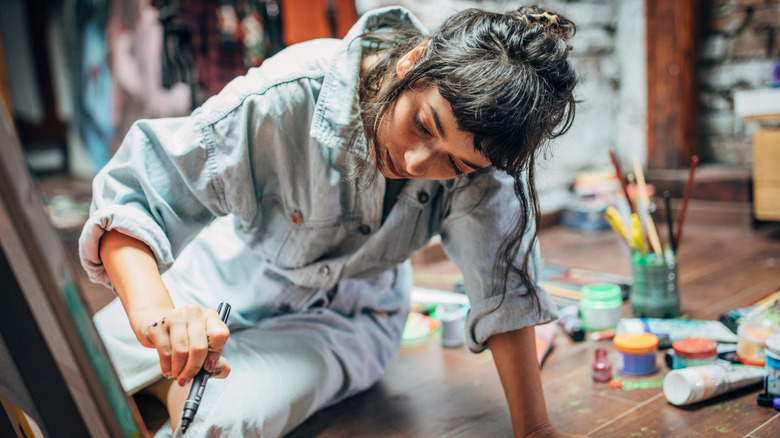 South_agency/Getty Images
The placement of Venus in Leo means that you'll feel invited to live more fully, passionately, and intensely, you may notice the urge to get into the creative endeavors you've been curious about. This placement may inspire you to audition for a local play, take those guitar lessons in a studio or at home, or get your paintbrushes out of storage. The creative life is the best life, and you'll find that making more time to explore what your creativity has to offer will be incredibly fulfilling. Your creative pursuits will have you living more intuitively and, therefore, offer a feeling of intensity that only the combination of Venus and Leo can provide.
During this time of creative self-discovery, be wary of these passionate pursuits turning into arrogance. Because you will be baring your soul as you discover what inspires you, there is a chance for your ego to become damaged. Knowing this ahead of time will help you to keep yourself grounded as you create, learn, and love. Being open and available to the beauty of this world will be easier as you enjoy this time.
Find more passion
Franckreporter/Getty Images
As Venus enters Leo, so too do love, passion, and new experiences. Embrace this. If you've been with your significant other for quite some time, this is the perfect opportunity for you two to try new adventures and discover new ways to love one another to rekindle your passion. If you are single, keep attuned to the invitation to meet new people who can enhance your life. Those who build you up, embrace who you are as a person, and excite you may make themselves known for the first time during this placement. 
This time for passion will also inspire you to live with reckless abandon, pouring into your family life as much love as you've poured into your creative endeavors.
As you feel the release of things that hinder you in terms of love and relationships, make sure to treat yourself kindly. Extreme love can usher in other extreme feelings as well. If you keep your focus on the positive, your vulnerability will actually be a good thing, allowing you to love more deeply, and feel more alive. Give yourself permission to enjoy Venus being stationed in Leo, and start really living your best life.