Want A Lip Flip Look Without Surgery? This Makeup Hack Has You Covered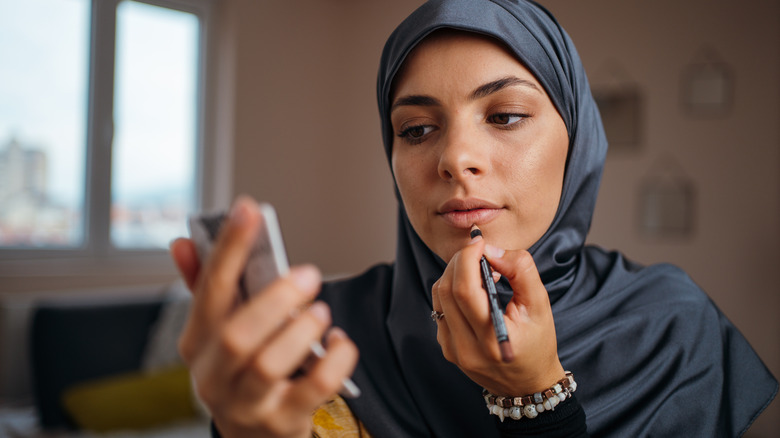 Johnce/Getty Images
The internet is raging over the latest procedure called "the lip flip." According to the Cleaveland Clinic, it is a nonsurgical enhancement that creates the look of a plump lip. This is done by injecting Botox into specific parts of the upper lip to create a "flip." This is often touted as the more natural-looking version of traditional lip fillers. The popular trend has been shown all over social media. However, there is an alternative for those who aren't ready for filler.
Like the rest of us, makeup artists love the look of this procedure and have been recreating the look on their most famous clients. Instead of using plumping lip gloss for the perfect faux filler look, Ash K Holm uses a lip pencil to create the lip flip look both at home and with her famous clients. With a few simple steps, this trick can be used for any occasion.
How to do a lip flip at home
The trick is very simple and only requires two lip liners and the gloss or lipstick of your choice. According to Ash K Holm, first, take a lip liner that is a shade darker than your natural lips. Then, overdraw the center of the lower lip. Follow up by overdrawing the cupid's bow. Afterward, use a lip brush to blend everything to create a seamless look. Then, go back in, and tight-line the cupid's bow and the center of your bottom lip, using a lip liner that is a few shades darker than the original liner. The goal is to give your lips depth, modeling a real lip lift. Make sure to shade the corners of the lips with the darker liner, then blend it with a brush. Finally, go over it with lipstick or gloss with a natural pink hue to complete the look.
Lip care for your lip flip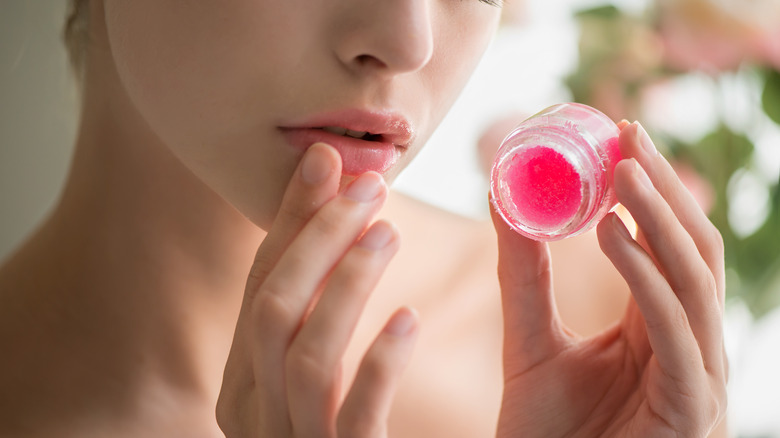 Juta/Shutterstock
Whether you are doing a faux lip flip or just putting your lipstick on as usual, prep for your lips is super important. The goal of prepping is to prevent dry, flaky lips that could look worse after applying lip products. Anastasia Beverly Hills recommends that you start by using a sugar scrub or exfoliator to remove the dead skin from the lips. Afterward, apply a lip primer or balm to rehydrate the lips and create a smooth base for the product. From there, you can apply the lip liner as normal, creating the lip flip you desire.
If you find that your lips are constantly dry and chapped, consider investing in a lip mask. Lip masks are hydrating treatments that usually get applied before going to sleep. The thick consistency allows the lips to repair themselves and restore the health and softness that you were going for.