'Choosing A Feeling': The Intentional Self-Care Night Tactic That Promises Results (Thanks, TikTok)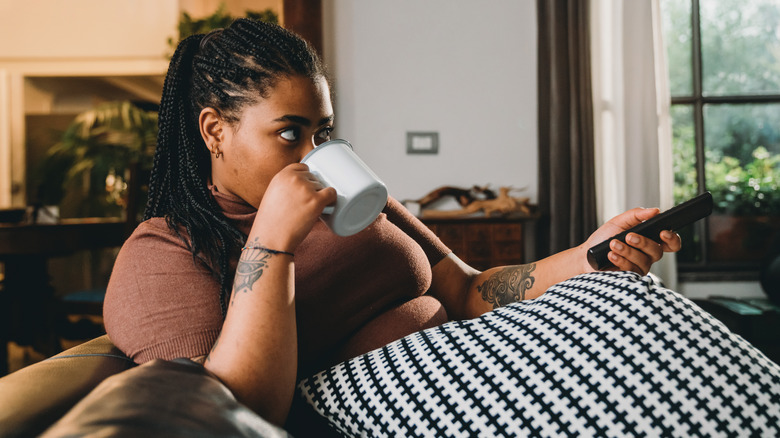 Filippobacci/Getty Images
Sometimes self-care can feel like another item on the to-do list and a vague one at that, but if we look at the super important wellness practice from another lens, it could shift everything. When we think of self-care, it's likely that bubble baths, pedicures, and face masks come to mind. But the definition of self-care is broader than that and if we instead ask ourselves how we'd like to feel at the end of our dedicated self-care evening, the needed actions will likely reveal themselves.
TikTok has once again hit the nail on the head in expanding our perception of what it means to find ease and inner peace through self-care. User @rachaelruthporter explained in a TikTok video that instead of scheduling self-care activities, intentionally choosing the feeling you'd like to experience can bring about a much more satisfying evening. So, if your goal is to feel cozy, plan to curl up on the couch in pajamas and watch your favorite show. If you want to feel pampered, do a mini spa night. If you're craving spiritual clarity, plan to meditate, light some candles, and do a journaling exercise. Here's a closer look at choosing how we'd like to feel and creating a self-care routine that will actually work.
How to choose your desired feeling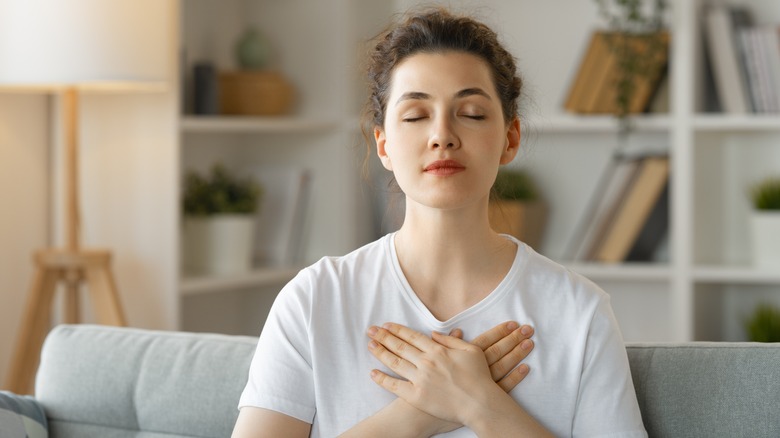 Yuganov Konstantin/Shutterstock
It's natural to simply not know what we need some days — especially after long, overwhelming ones. If you can take a moment to check in with your body and let it be your compass, you'll likely have a clearer picture of what would be most nourishing to you. If you're physically tired and sore, then a bath or long, hot shower is probably the path to take — followed by a movie or fiction novel you've been looking forward to devouring. This could also be the antidote for emotional overwhelm or distress.
On the other hand, if you're wanting to experience a feeling of satisfied productivity or cleansing, decluttering your space and pulling out a hands-on activity like knitting or beading could work wonders. If you haven't had time to cook a decent meal all week and you want to feel nourished, try choosing a new recipe and taking your time in the kitchen with your favorite playlist.
Redefining the term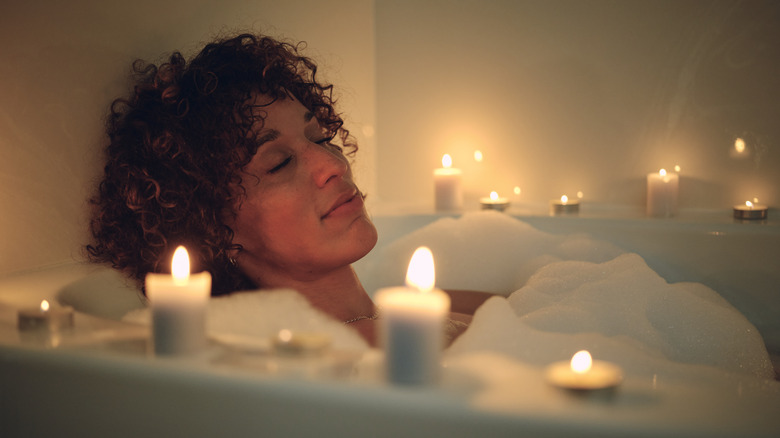 Richlegg/Getty Images
When self-care feels more like something we have to get to when we're already stressed, renaming the goal may bring the clarity we really need. So, instead of listing off what you need to do to take care of yourself — and feeling the external pressure to do so — simply ask yourself what feeling you'd like to experience on this particular night.
The answer will most likely vary and your new self-care routine might look a lot different, but you'll be getting to the heart of what actually matters: listening to your body and intentionally creating the experience you want to feel. This is essentially an activity in mindfulness and can really transform the concept of self-care into something more concrete and less, well, confusing. It's also key to remember that self-care is nothing to feel guilty about. So, the next time you have an evening to yourself and know it's time to intentionally create an experience that will rejuvenate you, remember the 'choosing a feeling' tactic and see where it leads you.