Stealth Wealth Vs. Quiet Luxury: The Difference, Explained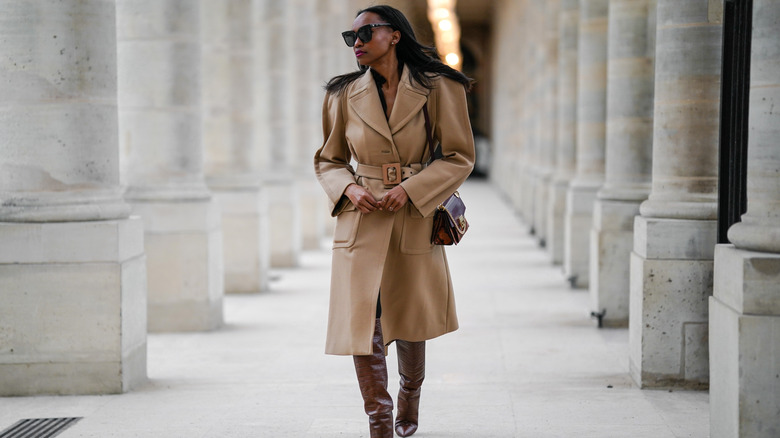 Edward Berthelot/Getty Images
Between society making pop culture idols out of people just for being wealthy, and social media giving us glimpses into the gilded lives of the rich and famous, it's easy to see where the quiet luxury trend emerged. Prosperity has always been a near-universal aspiration, but thanks to our modern technology, the high life has never looked so close and accessible — or so easy to replicate.
Regardless of how much money you actually have in your bank account, you can create the illusion of wealth through a few carefully selected garments and accessories that will go on rotation in your closet. Quiet luxury is all about ditching logomania and dressing like the elite do without rubbing it into anyone's face; subtlety is key. It's not about recognizable designer labels and trending up-market items that make it easy for people to know what you paid for your outfit. Rather, quiet luxury is just that: quiet.
As the trend has increased in popularity, it's frequently been compared and equated to "stealth wealth" dressing, which also relies on subtlety. While these two are easy to confuse, there's one fundamental difference between them. Those who practice stealth wealth dressing are truly trying to hide their affluence, while quiet luxury is just another (albeit, very understated) way to appear wealthy.
Quiet luxury vs. stealth wealth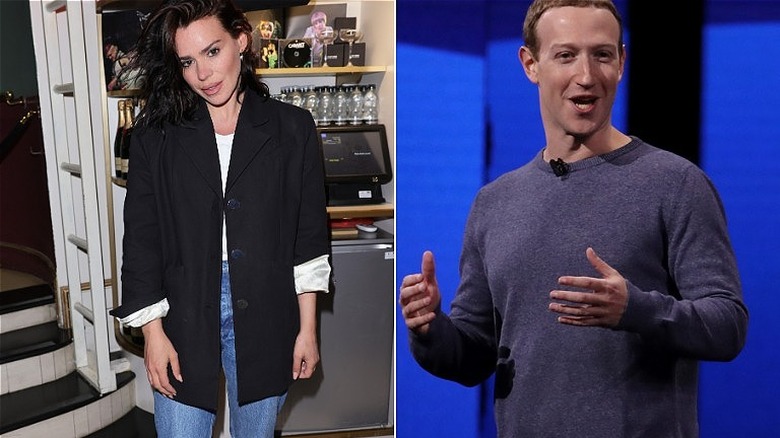 Justin Sullivan/Getty & David M. Benett
Quiet luxury relies on the traditional idea of what a wealthy person dresses like, with some branches leaning more into the preppy or academia aesthetic. Typically, it involves basic colors, high-quality fabrics, and modesty rather than extravagance. Another hallmark of quiet luxury style is good tailoring — because the elite can afford to have clothes perfectly adjusted to their bodies. Think a long camel coat, a premium black sweater, and high-waisted trousers. Notably, this means staying away from items that blatantly highlight affluence, such as designer logos or opulent fur. But the goal is still to appear rich — just in an old money way rather than a new money way.
Comparatively, stealth wealth is characterized by a person trying not to appear wealthy. The most famous examples are billionaires, like Mark Zuckerberg, dressing in everyday, simple clothes, like regular jeans and cotton shirts. The YouTube fashion channel ModernGurlz explains that it's "less of a fashion aesthetic and more of a psychological strategy" which helps wealthy people avoid becoming targets of envy.
Both rely on simplistic clothing and can sometimes blend together as the line between them becomes blurred. Ultimately, stealth wealth makes a person seem more relatable by hiding their (usually extreme) prosperity, while quiet luxury is a style that encompasses traditional fashion staples that are typical among the upper classes. The latter is usually backed by the intention of looking rich, even if you're not.
Building a quiet luxury closet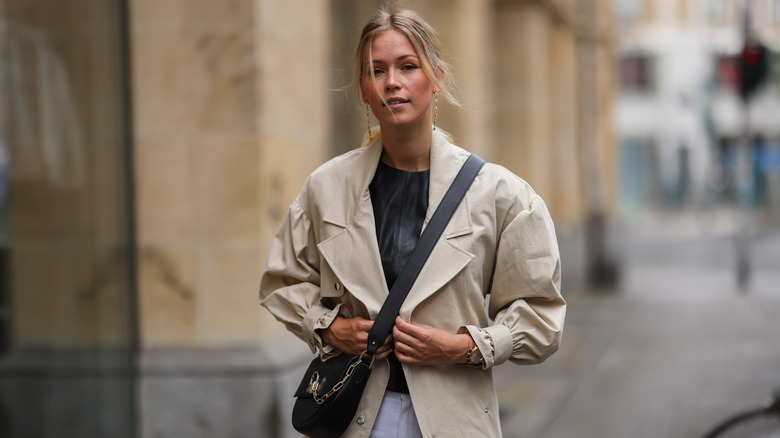 Jeremy Moeller/Getty Images
As stealth wealth is more of a mindset than a style, it's difficult to emulate — trying to appear affluent by wearing stealth wealth clothing undermines the purpose of the strategy altogether. However, a quiet luxury closet is a lot easier to build.
This trend is about quality over quantity, and it's perfectly okay to re-wear pieces. Neutrals are favored over bold and bright colors, so it's also easier to create multiple combinations of outfits that feel different, even if you've worn them before.
According to Farfetch, a tailored jacket or blazer is a must. Opt for a simple slip dress that you can base your outfits around, and good-quality, wide-leg linen pants. Keep all your accessories minimal, from your shoes to your bags. Other staple pieces to invest in include well-made basics, such as crew-neck T-shirts and turtlenecks.
The preference for high-quality garments and fabrics often means that taking on the quiet luxury trend can get expensive, but there are still ways to do it on a budget. Lifestyle Asia recommends going for faux and vegan leather over the real thing, along with classic silhouettes when it comes to your accessories. These styles tend to look expensive, regardless of how much they cost.
Above all else, keep your clothing choices minimal, steering clear of maximalist styles, and logos. As celebrity stylist Ellis Ranson told My Imperfect Life, "I have always found you can see when someone has money — because they don't have it displayed across them with branding."