Summer Stripes Are The Print Of The Moment - How To Style The Trend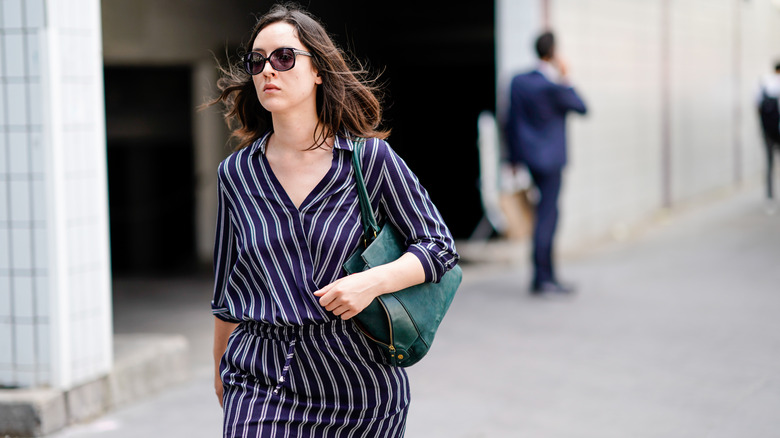 Edward Berthelot/Getty Images
Stripes are not a new trend, nor have they gone out of style. However, the fashion world has taken a second look at this iconic print and given it a 2023 makeover. Stripes aren't just your business casual go-to print; they add something subtle yet chic to their summer wardrobes. Summer stripes can range from colorful and vibrant to nautical and subtle. Either choice, the stripes are the star of the outfit with their timelessness and style.
One of the benefits of summer stripes is that there is more than one way of pulling them off. You could lean into the quiet luxury trend and opt for a nautical or Breton striped piece or go out-of-the-box with a multi-colored striped item. Although stripes aren't going anywhere after the summer season ends, they are a common trend to look for this season. Lean into this classic print with some of the fresh updates this trend has to offer.
Go for a basic button-up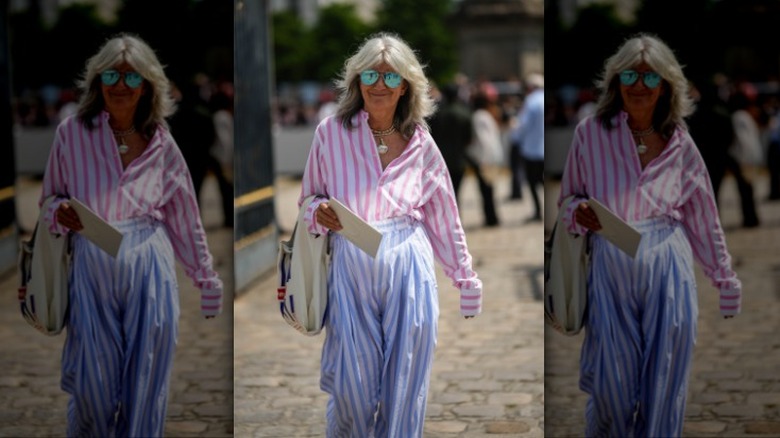 Edward Berthelot/Getty Images
Button-ups might not be your favorite summer piece because of the long sleeves, but they can make an excellent layering piece when you add them in summer stripes. With a comfortable and breathable fabric, a striped button-down can be the perfect overlaying piece for a swimsuit or the base piece for your next outfit. Along with shorts or a skirt, a striped button-down can bring sophistication and modernness to your look with just one piece. 
Striped skirts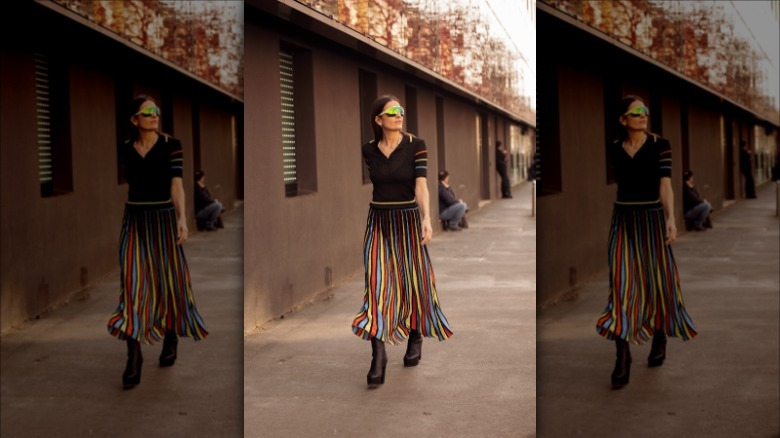 Raimonda Kulikauskiene/Getty Images
When it comes to skirts, there's no doubt they've become a versatile piece that can be perfect for any season or occasion. Striped skirts, in particular, bring an extra touch with their classic pattern. Instead of opting for your typical neutral or solid-colored skirts, a striped piece will give you more to work with and an interesting visual element to your look. Pair your striped garment with a solid top for a balance that is still trendy but classic.
The striped dress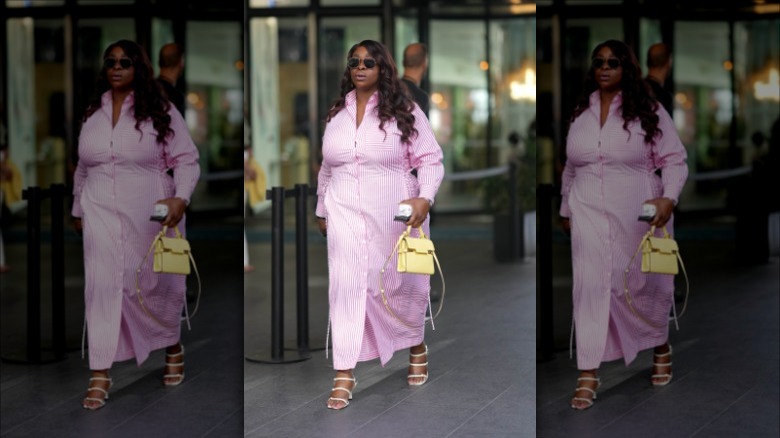 Edward Berthelot/Getty Images
Striped dresses are fun yet timeless pieces that can instantly become a fresher take on your typical dress designs. Mixing in your favorite dress style with a striped pattern gives you a garment that's easier to style but does all the work of creating a high-fashion moment. Since the striped pattern will be the only pattern in your look, use solid-colored accessories and sleek touches to create a cohesive ensemble. 
A striped blazer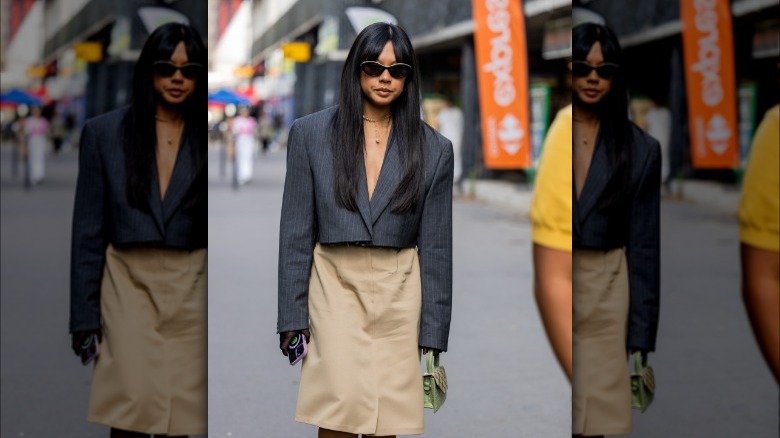 Christian Vierig/Getty Images
Blazers have come a long way since being an office staple. Nowadays, the blazer is a core element to almost any wardrobe, making it a must-have to own year-round. Although an outerwear piece might not be your first go-to for the summer, a cropped or linen blazer can still have the same effect and work well in the summer. A striped blazer adds charm by giving you a touch to your look that keeps the piece sophisticated. Striped blazers are the perfect layering piece to finish off monochromatic or neutral looks, giving you a pattern to shine.
Striped t-shirts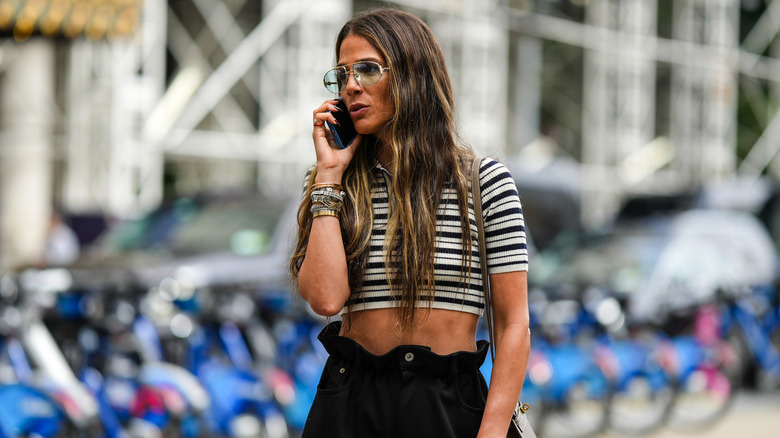 Edward Berthelot/Getty Images
Whether it's a graphic tee or a Breton striped top, a white tee base will complete any summer look. However, you can also add a colored base or play around with stripes. Either way, this piece will style perfectly with almost any solid-colored pants. "Mixing horizontal and vertical stripes up top with a more low-key piece on bottom brings more attention to your face," shares styling expert Lauren via Madewell. Use a pair of slacks for a modern street-style look, or style it with a classic pair of jeans for a go-to uniform you can use daily.
Denim stripes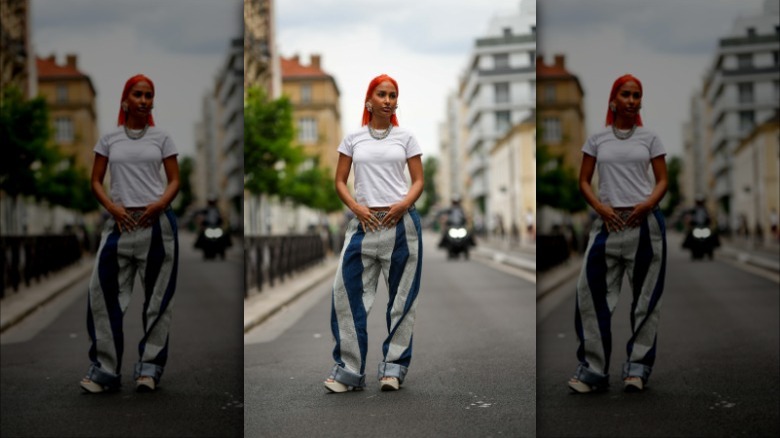 Edward Berthelot/Getty Images
Who says you can't add print to denim? Although everyone is currently hopping on board with the latest denim trends, adding stripes to whatever denim piece you choose will create a fashion moment. Striped denim, whether jeans or jackets, adds a unique touch to the classic fabric. Since denim is used year-round for several occasions, there's no reason why you can't add a print to this staple. After all, it's rare to find printed or patterned denim.
Striped crochet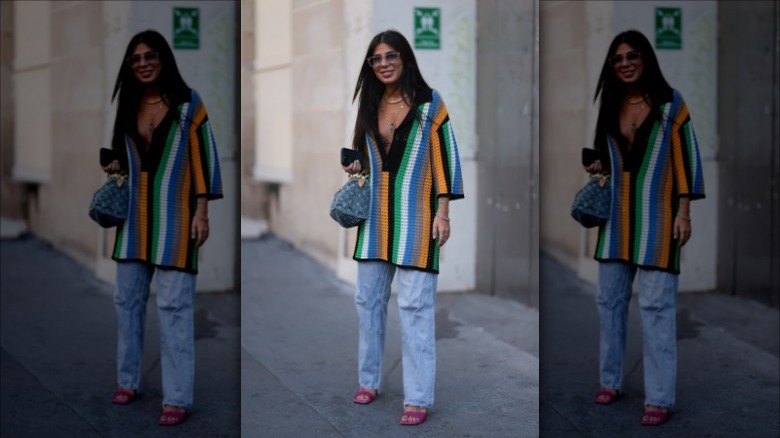 Jeremy Moeller/Getty Images
Let's face it, we are all in love with crochet at the moment. This stellar detailed trend has become one of the biggest trends of the summer because of its intricacy and flexibility. Not only are crochet pieces perfect to wear at the beach, but they can also make for sophisticated and modern items. Add stripes to your crochet clothing pieces to add an extra flair to this trendy detail. As crochet becomes even more popular, there's no doubt we will be seeing plenty more of these patterned crochet looks to complete our wardrobes.