Shein's Fashion Lookalikes Are Sparking Legal Controversy - Here's What To Know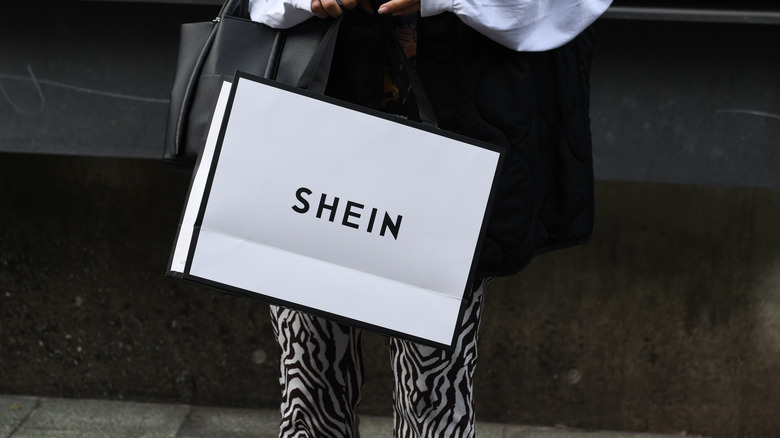 Bloomberg/Getty Images
If you've spent time on the fashion side of TikTok or Instagram, you're likely familiar with the concept of a #sheinhaul. In these videos, budding fashion influencers unbox the surprising number of garments and accessories they purchased from Shein for remarkably low prices, sharing them with their followers. The ultra-fast-fashion giant has been under scrutiny for years due to its business practices — according to Time Magazine, labor rights are just one of the controversies plaguing the company — and has now been hit by a lawsuit attempting to use an anti-racketeering act traditionally utilized to target organized crime groups.
This controversy comes just a few weeks after a curated influencer tour of Shein warehouses potentially meant to quell accusations of abusive labor practices elicited widespread criticism online. While those who despise fast fashion rejoice and those who depend on the Chinese retailer for affordable trendy fashion pieces worry, many others are left wondering what exactly is going on with the controversy surrounding Shein.
The legal accusations against Shein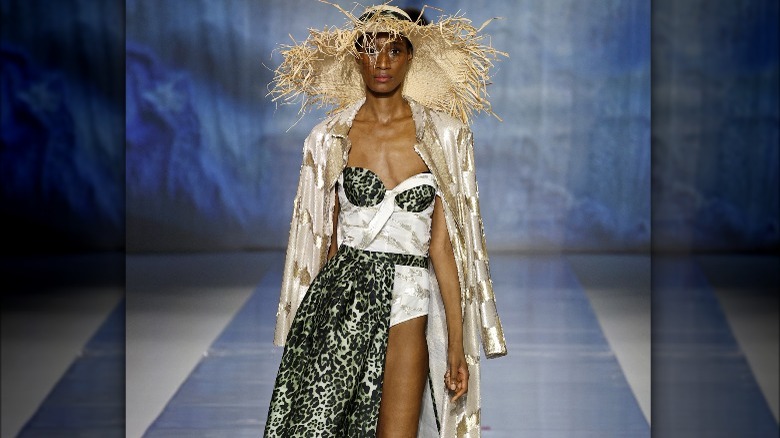 Kristy Sparow/Getty Images
The lawsuit against Stein was filed on July 11, 2023, by three designers who claim that the retailer was selling exact replicas of their designs without credit or permission. Rather than focusing solely on the losses of the three plaintiffs, the suit is casting a much wider net by accusing Shein of systematically engaging in copyright infringement on a scale so large that it is in violation of the Racketeer Influenced and Corrupt Organizations Act (RICO).
One of the designers at the center of the allegations claims that Shein stole her design and then offered her a mere $500 to cover her losses when she protested. As this lawsuit ramps up, another legal battle brews in the background for Shein. In May 2023, the Securities and Exchange Commission received a request from a group of lawmakers to block the company from selling a U.S. public option until its labor practices are thoroughly investigated (via Reuters).
The Racketeer Influenced and Corrupt Organizations Act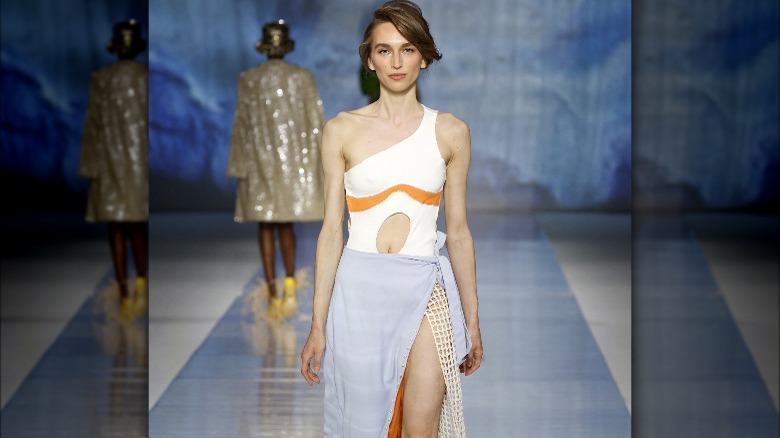 Kristy Sparow/Getty Images
The Racketeer Influenced and Corrupt Organizations Act (RICO) is best known for its application in cases involving organized crime. Before the Act was enacted in 1970, each accused individual in a criminal investigation would have to be prosecuted individually for the specific crimes they took part in. The RICO Act allowed entire crime syndicates, street gangs, and even political groups to be held legally responsible for the actions of the organization as a whole.
A lesser-known side of the RICO Act is its civil provisions protecting consumers from corrupt and fraudulent commercial practices. This is the capacity in which the Act applies to the alleged actions of Shein against the three designer plaintiffs and the countless additional creators of designs that have been purportedly stolen, reproduced, and sold for profit by the retailer. If you're someone who relies on Shein or similar companies like Temu, this is a case you'll want to keep an eye on in the coming months.