How To Bring Early Aughts Crunchy Curls Into 2023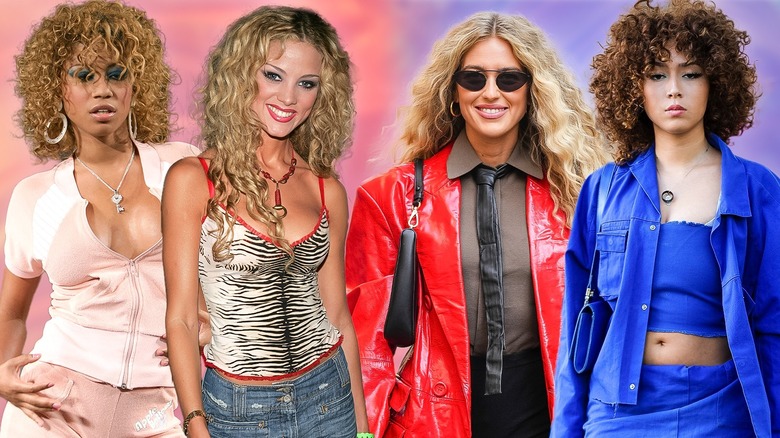 Static Media/Shutterstock/Getty
Whether you call it Y2K, the early aughts, or the 2000s, there are plenty of trends from this era that are still having an impact on our hair today. One of these trends making a splash is the crunchy curls. The strong texture and tightly curled hairdos are back and ready to make curly-hair lovers happy again. Although this hairdo had a strong hold on everyone back then, it's gotten a refresh that's made it even more chic.
To do this, we first need to get the crunchy curls' texture added back into our hair. If you already have curly hair, run mousse through your strands and use a diffuser on your hair to really scrunch up the curls into the right size and pattern. As for straight hair folks, create small buns throughout your hair and add wave spray until it's sufficiently damp. Once it's almost dry, add hairspray throughout and take out your mini buns for perfectly scrunched hair. However, to really get the most out of your crunchy curls, you'll want to adopt those early aughts hairstyles and remix them with modern hair trends. In other words, this could mean blending your crunchy curls with a sleek back method.
Slicked back ponytail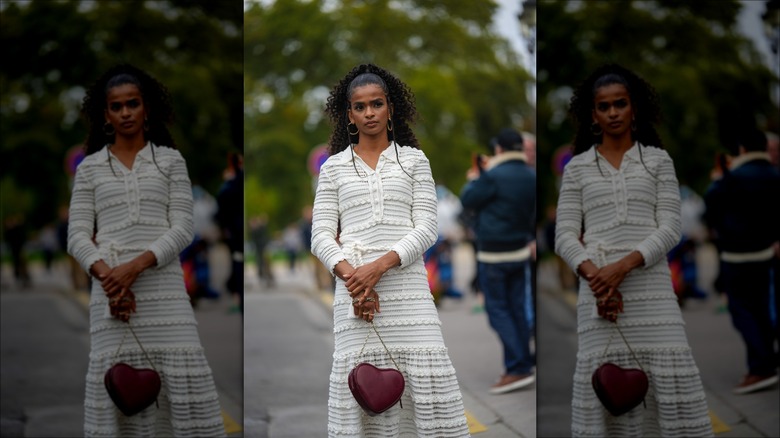 Edward Berthelot/Getty Images
The most common way to make your crunchy curls 2023-ready is by adding a slicked-back moment. A ponytail with a slicked-back base and crunchy curls gives you the best of both worlds. After all, the scrunched curls make it nostalgic, while the slicked-back base gives you a more modern look. The combination gives you all the volume the trend calls for.
Tucked bangs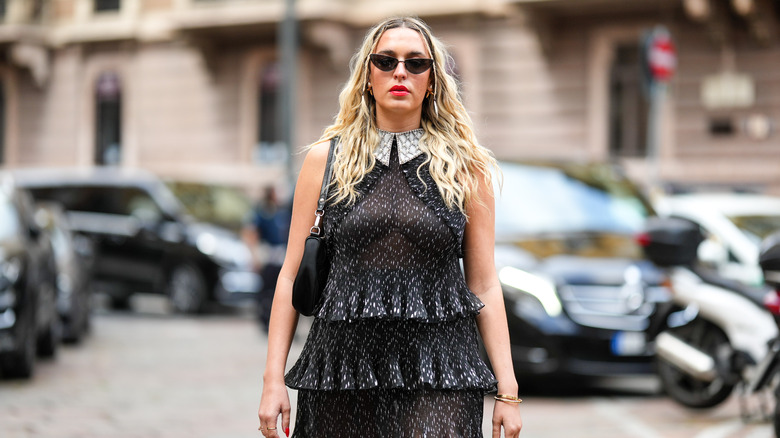 Edward Berthelot/Getty Images
For those wanting something less stiff and polished, having your hair down is key. In fact, one way to bring the crunchy curls with the hair down is by adding a section of straight bangs. However, instead of leaving them out like in the 2000s, we are tucking them behind our ears for a subtle pop, perhaps even braided like seen above. To keep your hair in place, tuck the front two strands behind your ear and pin the ends into your scalp. This way, your bangs won't move and still give you a carefree and chic hairdo.
Y2K space buns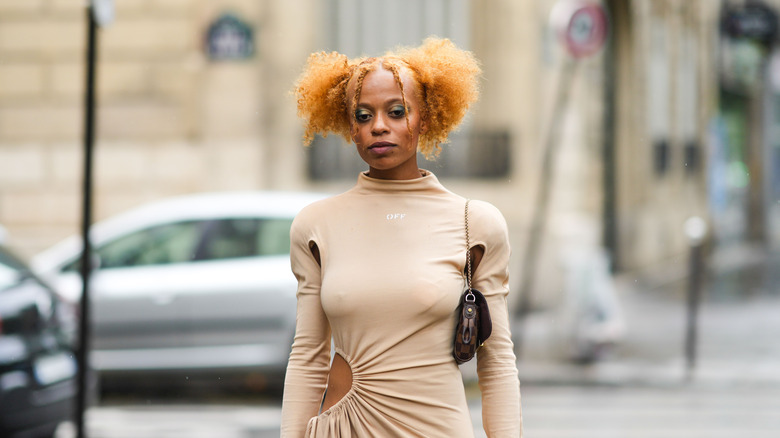 Edward Berthelot/Getty Images
Besides crunchy curls, space buns are the next best hairstyle to invoke your early aughts love. Give your hair a Y2K touch by putting your crunchy curls into two space buns. However, leave the crown of your hair slicked back for a polished space bun look. Although space buns were the go-to for the era, the sleek update ensures you'll still look fresh and chic in 2023. You can also leave your space buns loose for a double ponytail look, which can still give the same vibe and style. 
Straight front bangs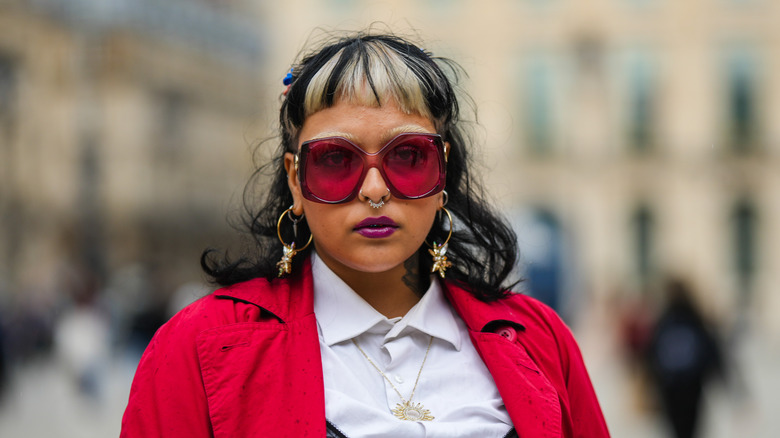 Edward Berthelot/Getty Images
No matter how we remix the crunchy curls, nothing is quite nostalgic than giving yourself straight front bangs. The mix of straight and curly hair is quintessential for the era, meaning you can't miss the opportunity of bringing back this hairstyle. Pull your crunchy curls into a half-up hairstyle or pulled together with a hair claw. This small change will make the difference less obvious and more chic.