Jessica Alba's Go-To Contour Hack Is Begging To Be Recreated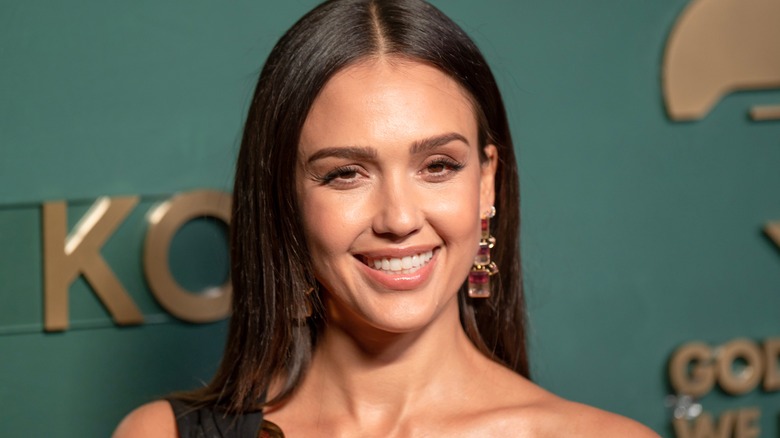 lev radin/Shutterstock
Actor and entrepreneur Jessica Alba is well-loved for many different reasons. These include her stellar acting skills, her commitment to a healthy and clean lifestyle, her line of clean beauty and home products that also allow us to follow a clean lifestyle, and perhaps most of all, her age-defyingly beautiful skin.
Despite her gorgeous skin, though, Alba enjoys wearing makeup, and often takes to her social media platforms to share her morning and night-time skincare practices as well as daily makeup routines.
What has us most excited, though, is her go-to contour hack that is so easy to recreate and offers fascinating results, whether you're a beginner at contouring or a pro. The process is easy: Strategically dot cream contour along the edges of your face and spray with a setting spray before blending it in. In Alba's words, this method is "way more chill" and we agree with her completely.
DIY: Jessica Alba's contour hack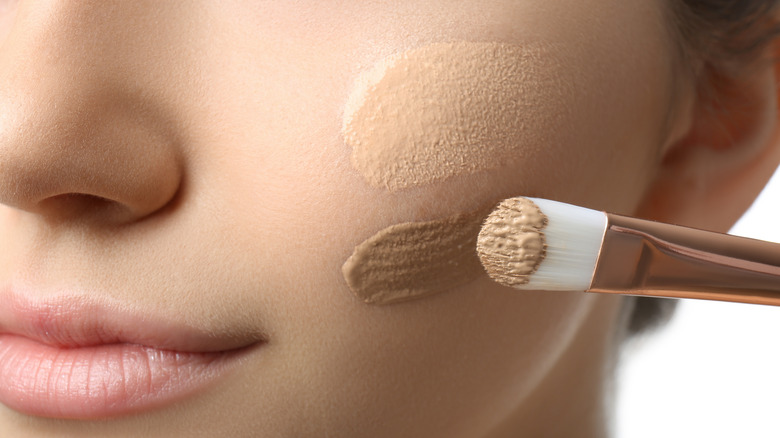 New Africa/Shutterstock
Though the dotting hack was introduced to Instagram Reels by beauty content creator Chloe Morello, Jessica Alba was inspired to recreate and share it. The original hack involves more than just contouring the face. In it, multiple products are dotted on the face at once and then blended in one after another in order to avoid excessive layers that can lead to cakey-looking makeup.
To replicate the contour hack yourself: Choose a foundation, concealer, blush, and contour — all of the cream or liquid variety — and dot them in the areas you would normally apply these products. This would mean concentrating the concealer under the eyes or anywhere you need extra coverage, applying foundation to the forehead, under the cheeks and chin, blush on the cheekbones, and contour along the edges of the face and nose.
Once you are done with dotting the products, it is essential to spray your face with setting spray to make the product ready to blend. Start by blending the lightest color — your concealer — first and move from light to dark until you reach your contour. Feel free to add more setting spray with every layer of product you blend or whenever it's needed. Once this is done, have a final look at your face to see if more product needs to be added anywhere.
Use the right contour tools and products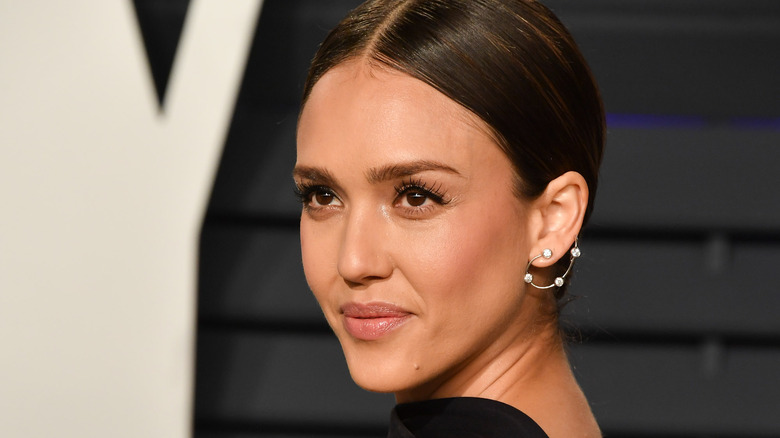 George Pimentel/Getty Images
As an ambassador of her own company, Jessica Alba likes to use products from the Honest Company, and plays around with different shades of concealer from her brand for both concealing and contouring. After all, concealer and contour do go hand-in-hand. Having said that, any cream product will achieve good results, as long as you stick with a contour shade that is lighter than your skin tone for concealing and one that is two-to-three shades darker for contouring. If you are confused about contour shades, here is a guide to help.
Any good setting spray will do, and you can even use primer water if you prefer. As for the tools to blend, brushes work best for this trick. You can play around with the size of the brush depending on the area you are targeting.
The end result of this simple contour hack is dewy, perfect-looking makeup that stays in place for long hours owing to the setting spray. Another benefit is that it can be achieved with a minimal set of products. Next time you plan to do your makeup, just channel your inner Jessica Alba for the perfect contour. Trust us, you are going to love it.