Espresso Gloss Hair Is The Color Trend Bringing Deep, Rich Tones To Your Natural Brunette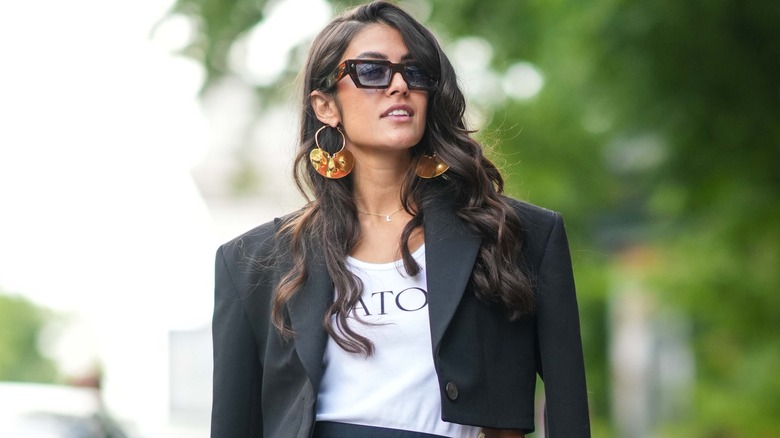 Edward Berthelot/Getty Images
Espresso is not only your coffee order, but it's also the newest color trend to wake up your hair. However, not just any espresso color will do since this trend is about bringing glossy shine to your hair. Glossy espresso hair brings out the richness of the dark brown color with a glossy effect that glistens with the light. No other color is needed since espresso brown is a deep hue that makes a statement on its own. A neutral yet versatile color, espresso, however, can also work with any skin tone in its truest color and can be combined with other hues if you so desire.
The difference between glossy espresso hair and regular espresso hair coloring is the shine that hair gloss adds. Hair gloss is a demi-permanent gloss applied to the hair to give it an extra boost of color and shine. You can apply the gloss to your natural hair or add on top of another color to bring out a richer color. Layer various glosses on top to get ultra-glossy hair with different shine variations throughout. If you're looking for a singular statement hair color, though, espresso gloss can do it with one appointment.
Monochrome espresso
Although everyone loves highlights, espresso is a color that's poignant enough to shine on its own and rich enough to carry all your hairstyles without the need for highlights. Adding a glossy finish to the color elevates it and adds dimension. While highlights help lighten up the hair, a glossy finish helps to reflect the light wherever you go. With no need for touchups, this is the perfect low-maintenance option for those looking to elevate their hair color.
Espresso with highlights
Not everyone can resist adding highlights since they effortlessly elevate your hair, but, thankfully, espresso pairs perfectly with all hues. Espresso hair with highlights helps transition to a lighter hair color and can be as dark or light as you need. An added hair gloss can make your hair even shinier and your highlights appear lighter. This trend is perfect for those looking for a dimensional but sophisticated hair color.
Deep espresso brown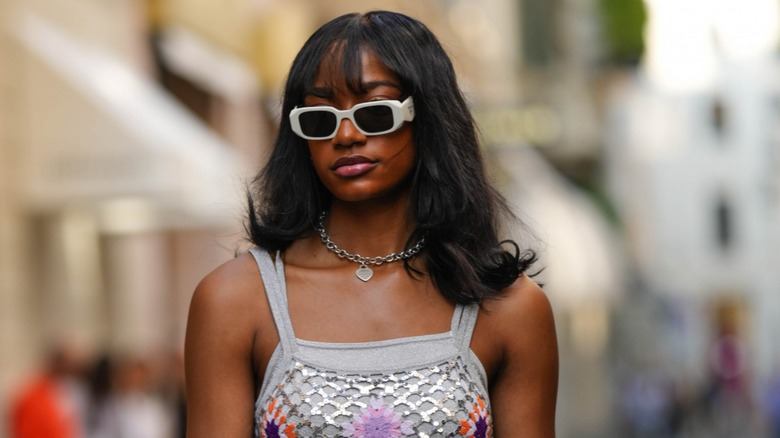 Edward Berthelot/Getty Images
A great way to pull off espresso brown is to opt for the darkest brown shade. A deep dark espresso hair color borders on black but still maintains the elegance of brown hair. Adding gloss to dark espresso brown hair gives it added shine and reflects the light well. Plus, if you already have darker hair, going espresso allows you to stay in your comfort zone.
True espresso color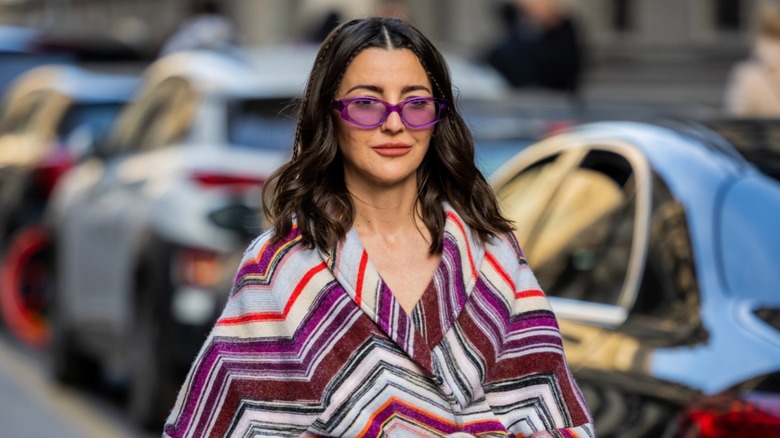 Christian Vierig/Getty Images
True espresso is a neutral and universal hair color that suits most, and it's the perfect shade when you want something different but don't know where to start. Real espresso brown has a glossy finish and is sleek and elegant on its own without needing to add an out-of-the-box hair color. With this rich brown, your hair will look luxurious all the time.
Tinted brown color
In addition to its other benefits, espresso brown blends perfectly with other tints. If you're looking for a red-tinted brown hair color, espresso brown absorbs the richness of the red while elevating it. Add gloss to a tinted espresso shade for a subtle depth to your hair. Blend espresso brown with blonds, blues, or reds for a dynamic hair color that shines under a hair gloss.