How To Style Timeless Cat-Eye Glasses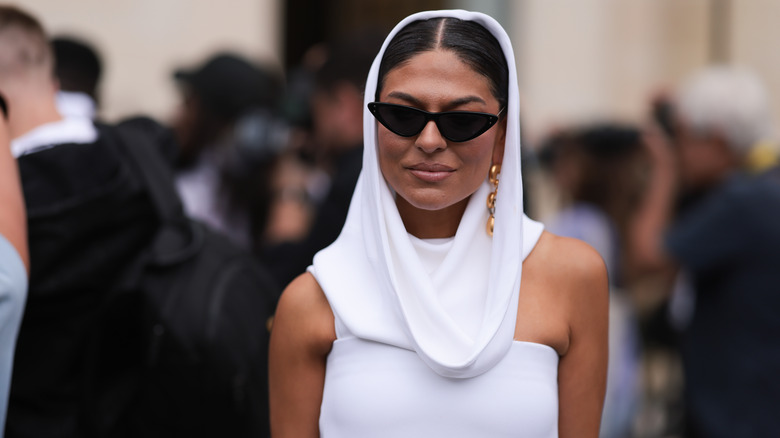 Jeremy Moeller/Getty Images
It's safe to say that glasses are a fashion statement. And because they come in many shapes, styles, and colors, it's rare not to find a pair that fits the aesthetic you are going for. And while all designs are stylish in their own right, cat-eye glasses seem to stand out from the rest. This eclectic accessory is anything but tame. With its pointed edges and unique shape, cat-eye glasses can add some interest to your look. 
First developed by Altina Schinasi in the 1930s, cat-eye glasses have been around for many years, but we've seen the nostalgic piece show up in an even bigger way in recent designer collections. Brands like Dolce & Gabbana and Coach presented variations of cat-eye glasses that took the timeless style and amped it up with details like fun prints and embellishments. Finding ways to make this classic accessory fit your style has never been more fun.
Cat-eye glasses with extreme points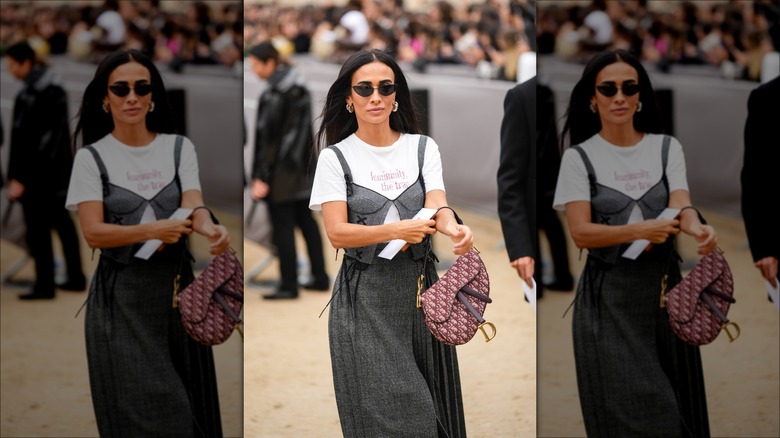 Edward Berthelot/Getty Images
The classic cat-eye design is fun but it's also a little safe. Choosing glasses with an extra pointy edge instead will give you an elongated look that's very high-fashion. It's a small detail that will spice up your outfit in a big way. If your ensemble is on the simpler side, a pair of cat-eye glasses with extreme points will take your 'fit to the next level.
Cat-eye glasses in electric hues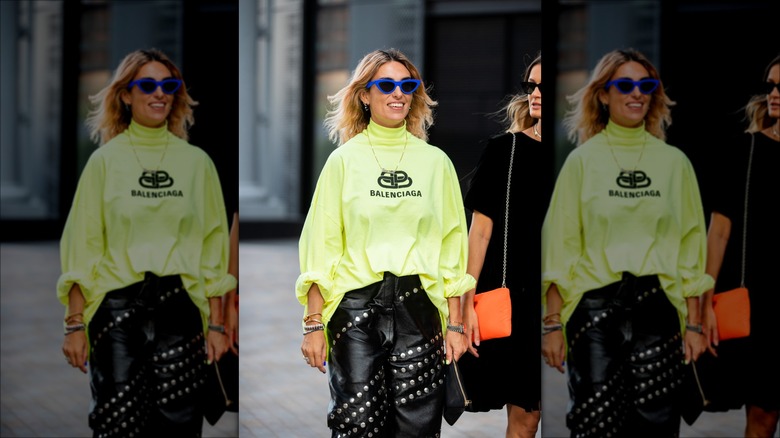 Christian Vierig/Getty Images
Sunglasses are supposed to bring your outfit to life. One of the best ways to achieve this is by choosing a pair in an electric color. Shiny, bold-colored cat-eye glasses are statement pieces that shake up your look. Pair them with street-style and eclectic looks to help you stand out even more.
'90s-inspired cat-eye glasses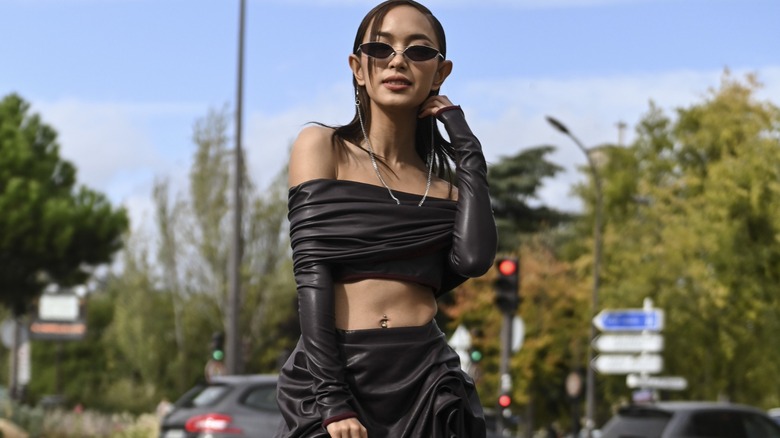 Daniel Zuchnik/Getty Images
'90s fashion trends reign supreme and cat-eye glasses from that era are no exception. Thinner and narrower than their modern counterparts, '90s-inspired cat-eye glasses are a throwback look that remains a staple. Ditch the oversized sunnies and reach for this style when you want to add a retro touch to your outfits.
Bedazzled and embellished cat-eye glasses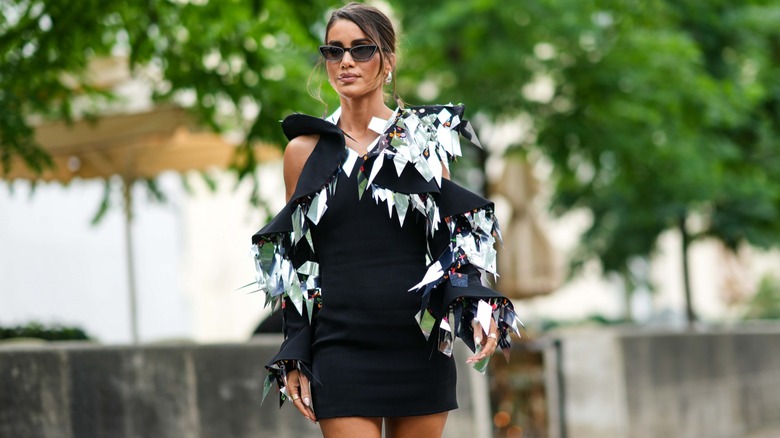 Edward Berthelot/Getty Images
Your glasses are an extension of your ensemble, so why not give them the same maximalist touch when the situation calls for it? Plain sunglasses can be too simple for head-turning outfits, but embellished and rhinestone-accented cat-eye glasses are perfect to add even more glamour and shine to your look. 
Transparent cat-eye glasses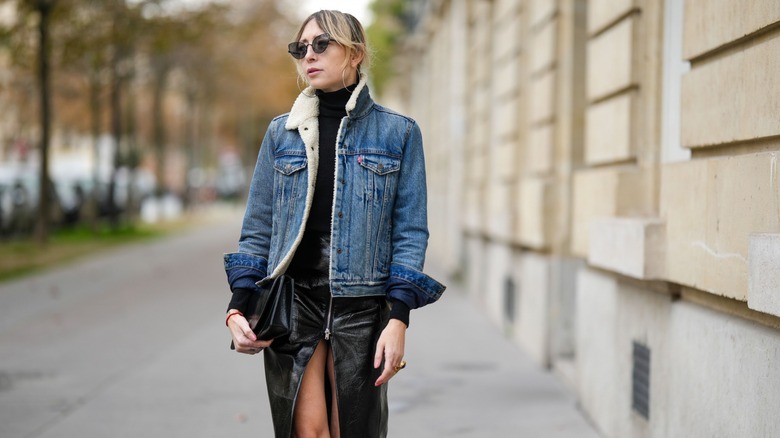 Edward Berthelot/Getty Images
Cat-eye frame designs have many variations but you can also opt for different lenses, such as those that are transparent rather than the typical matte black. Combining the cat-eye shape with see-through lenses adds a retro flair to your look, making the glasses more of a statement piece rather than just a practical accessory.