Emeralds Are The Trendiest Stone For An Engagement Ring In 2023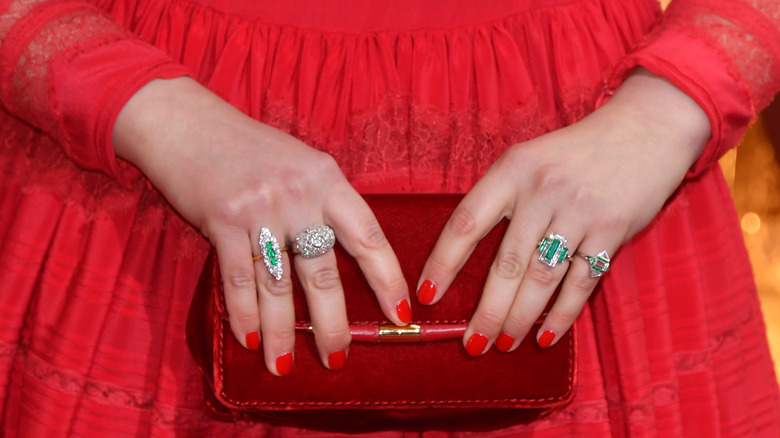 George Pimentel/Getty Images
Green is the "it" nail color of the moment, so it only makes sense that the green trend is taking over engagement rings, too. One of the most highly talked about celebrity engagement rings of the 2020s is Megan Fox's emerald and diamond engagement ring. While we might be questioning whether hot-and-cold celebrity couple Megan Fox and Machine Gun Kelly will ever make it down the aisle, one thing we know for sure is that emerald engagement rings are still a super trendy option in 2023.
"Unique, unexpected settings and deep sapphires, emeralds, and black diamonds are a few of the non-traditional options we've seen continue to rise in popularity," Sriya Karumanchi, a representative for the Catbird jewelry brand, told Bustle. Emeralds provide an elegant yet colorful appearance with a sophisticated vibe and a hint of edge, thanks to the deep green color. Thus, people with emerald engagement rings typically find more excitement in them than more traditional choices. For instance, TikTok user @justanotherbrittany0 posted a video admiring her emerald engagement ring. It's the perfect pick for anyone who loves making a bold statement, especially with their jewelry!
Dramatic oversized looks are perfectly striking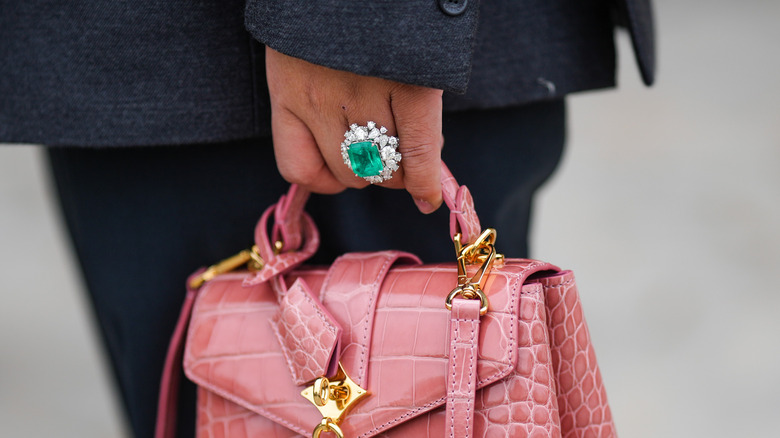 Edward Berthelot/Getty Images
Anyone who instantly knows that they want an emerald engagement ring probably doesn't want something boring. So, take the dramatic emerald look even further by opting for an ultra-large stone with an emerald-framing design, also ultra-large. Go bold with the biggest option you can afford for a super statement-making engagement ring!
Square and rectangle cuts are sleek yet to-the-point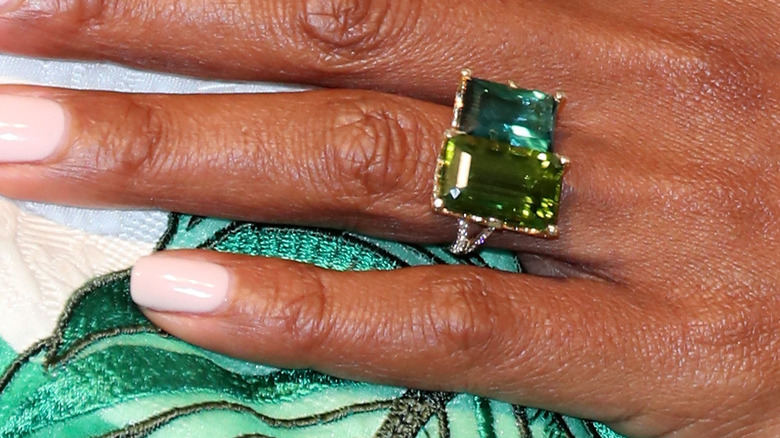 Frederick M. Brown/Getty Images
Square and rectangle engagement rings are perfect for no-nonsense people who don't want too many additional embellishments or unnecessary cutesy or soft-looking details overpowering the stone. Let the emerald shine in a chic square or oblong cut for a ring that appears bold but never too over-the-top.
Round emerald stones appear softer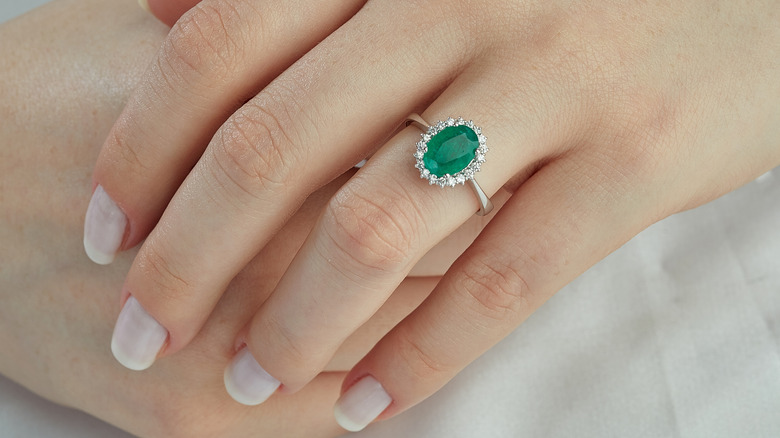 feedbackstudio/Shutterstock
On the other hand, people who enjoy dainty, girly looks will likely prefer circle or oval-shaped emerald engagement rings over square and rectangle options. While emerald probably isn't the first hue that pops into your head when you think of girly colors, emerald engagement rings can still appear ultra-feminine with soft, round cuts and additional sparkle.
Consider how the emerald is framed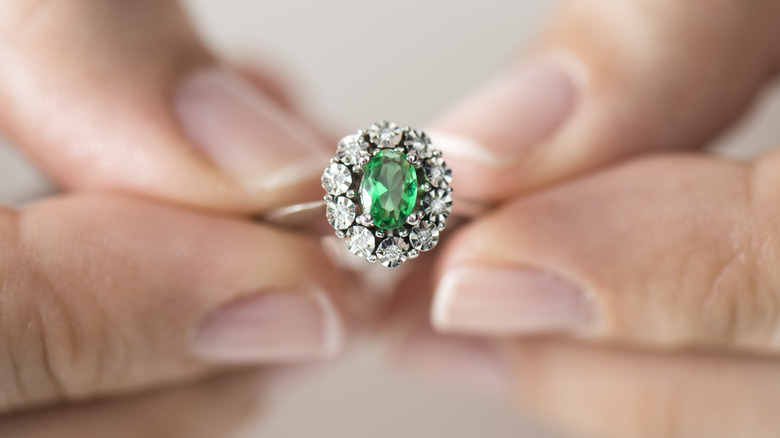 Solidcolours/Getty Images
There's nothing wrong with letting the emerald stone do its own thing without additional details. However, if you want a more unique, glamorous look, consider a ring that contains not only emeralds but also diamonds or other gems. We can't think of anyone who wouldn't enjoy an emerald surrounded by small diamonds!
It's okay to be subtle, even with emerald stones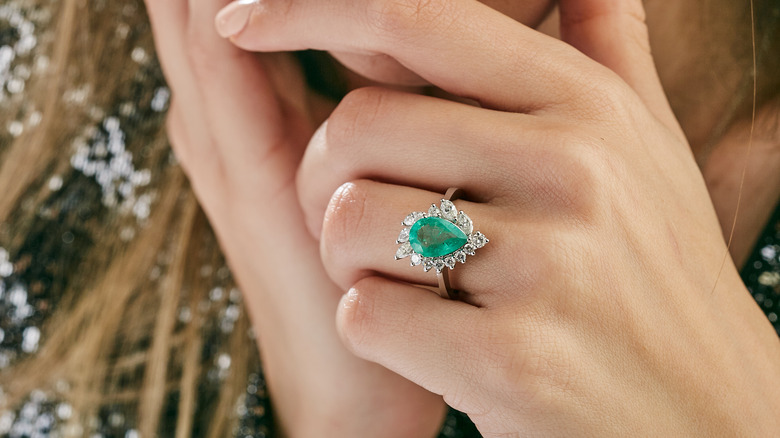 feedbackstudio/Shutterstock
While the green hue typically makes emerald engagement rings appear more unique and lively than more traditional options, there's nothing wrong with going with a classic ring shape with an emerald stone in it. The stone and ring don't also have to be oversized or large — small, dainty emeralds like this teardrop stone will look beautiful, too.