2024's Outfit Du Jour Is Going To Be Skirt Sets - How To Style Them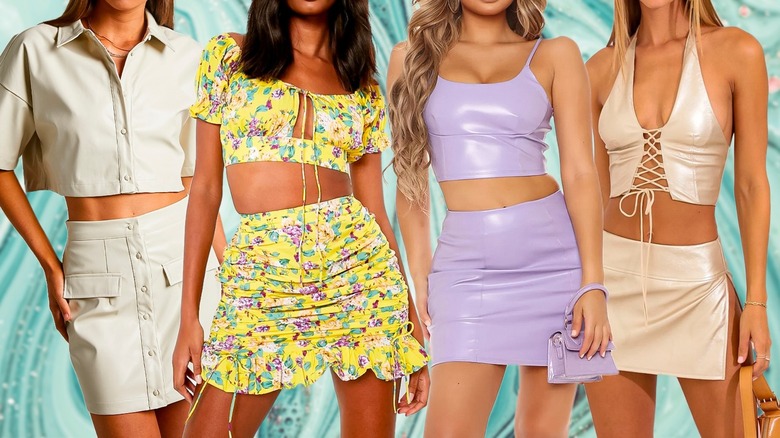 Static Media / Shutterstock
2023 was all about combining practicality and style, but 2024 will take this concept to the next level. Skirt sets are the future fashion trend that cuts down on outfit-planning time, but increases the possibilities of your ensemble. These skirt sets typically include a matching top and skirt that can work two ways. Together, these matching pieces can give you a cohesive look without even trying. Worn apart, you can create multiple outfits with just two pieces of clothing. A skirt set is practical for those on-the-go, who have little time to create looks but still want to feel stylish.
We've previously seen how different iterations of matching sets have infiltrated our wardrobe, but none have been as versatile as the skirt set, which is wearable during any season and can easily switch between an edgy street-style look or a polished ensemble. Depending on your style, you can mix and match skirt sets to create your dream look. With just two pieces to your outfit, you can explore new ways of setting your 'fit apart with the help of texture, color, or prints.
Textured sets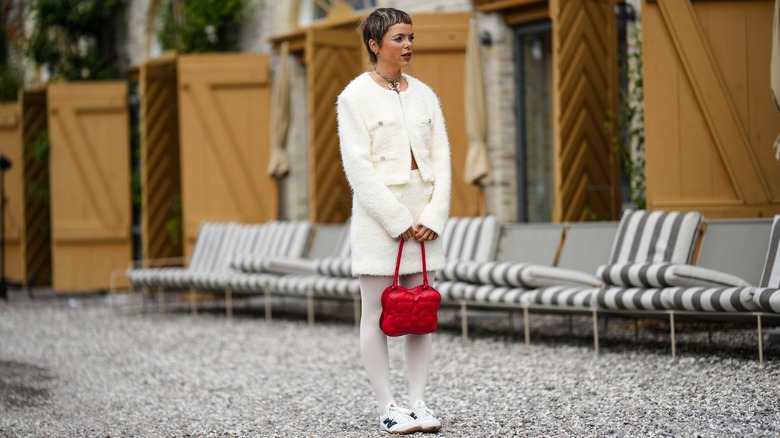 Edward Berthelot/Getty Images
Textured skirt sets are what you typically think of when these matching outfit sets come to mind. Thanks to Chanel with its tweed skirt sets that are as historic as the brand, textured skirt sets will never stop being on-trend. While Chanel has the tweed skirt perfected, other textured fabrics can give you a similar look and feel without the luxury price point. Shearling, ruffles, or knit skirt sets can give you the same visual effect as tweed skirts, which elevates your look.
Officewear sets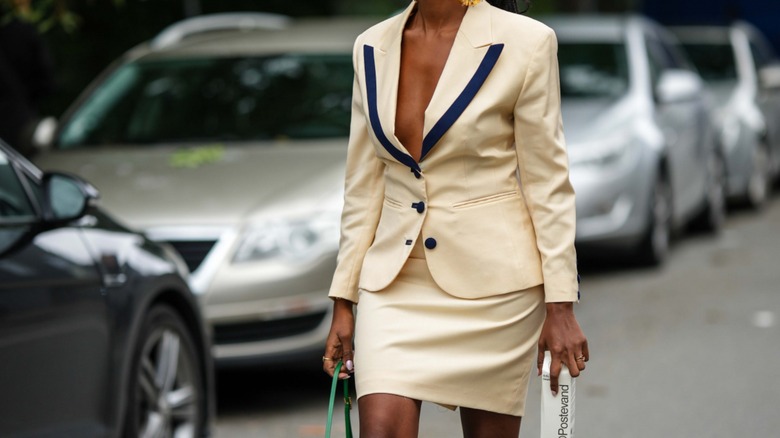 Edward Berthelot/Getty Images
We all know and recognize skirt sets from their past in the office. Many professionals donned skirt sets that included a mid-thigh skirt with an accompanying blazer. While this chic set is no longer the norm for the workplace, it's the newest chic street-style ensemble to give your wardrobe a vintage touch. A classic retro blazer with a matching skirt pairs well with simple heels, or you can add modern sneakers for a mix of both styles.
Bra top and skirts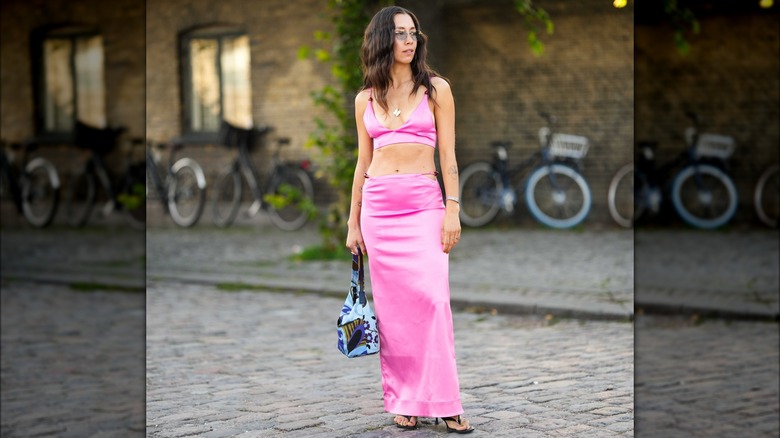 Edward Berthelot/Getty Images
While most skirt sets will include a matching blazer or top, there's another outfit combination ideal for warmer months. The bra top and skirt set is the ultimate vacation style outfit mix that brings resort wear into your day-to-day. For this trend, ditch the pantsuits and opt for a chic bra top and matching skirt combo. Mix and match from your wardrobe by adding a layered piece for more coverage, or work your bra top and skirt combination on its own all 2024 long.
Maxi and midi skirts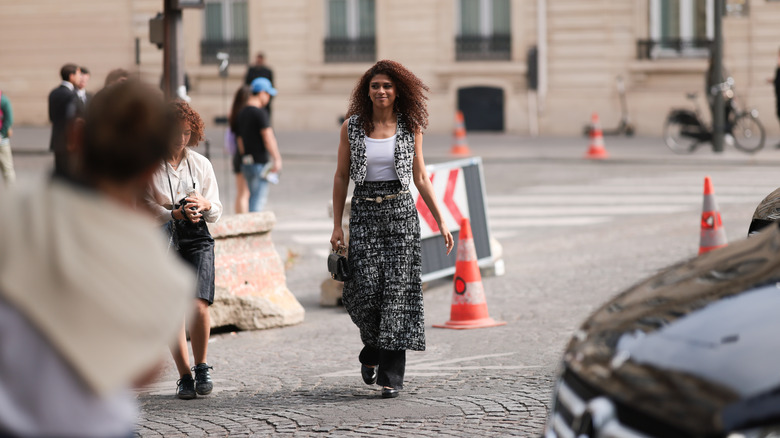 Jeremy Moeller/Getty Images
The skirts are getting longer, and our options are getting even chicer. With midi and maxi skirts in full swing, it's time we also include them in our skirt sets. In 2024, the maxi and midi trends aren't going anywhere, meaning it's time to find stylish ways to incorporate them into our wardrobes. A midi or maxi skirt set with a matching top piece will give you an elongated look with cohesive visual appeal, making it easy to get ready and look fabulous.
Printed sets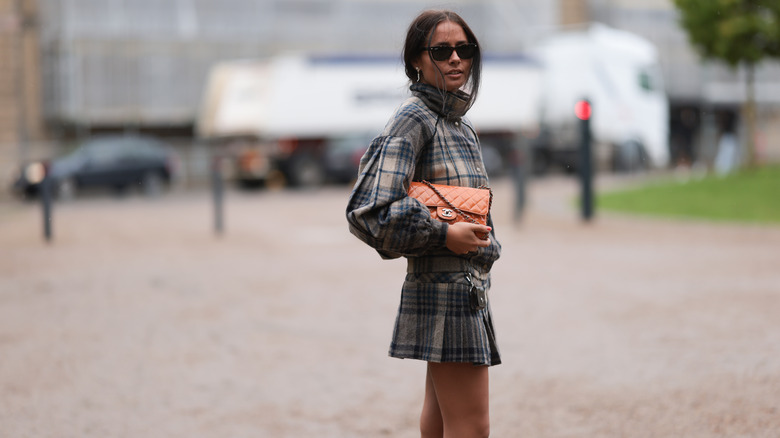 Jeremy Moeller/Getty Images
The easiest way to rock a skirt set is by opting for a printed ensemble. Whether you choose to pull off a matching plaid set or a trendy abstract pattern, adding visual interest from head to toe is an easy styling hack that improves your look. Plus, a printed skirt set means you don't have to worry about matching colors and prints on your own. Easily get your outfits ready without worrying about looking plain or boring.