Sofia Richie Grainge Has The Most Refreshing Approach To Personal Style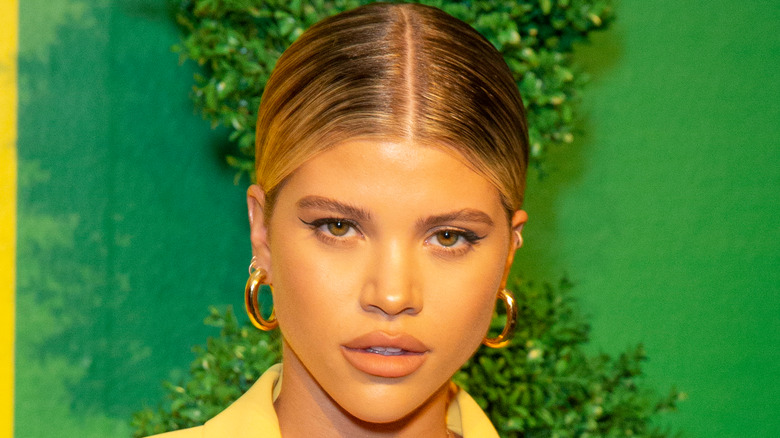 lev radin/Shutterstock
Supermodel and social media trend influencer Sofia Richie Grainge has done so much for fashion-conscious Gen Z gals looking to embrace the current 2023 trend of modest, classy fashion. The daughter of iconic '80s crooner Lionel Richie and sister of millennial trendsetter Nicole Richie, Richie Grainge is currently deemed as the poster girl for what is known as "quiet luxury." Elle Canada called her the "queen of 'quiet luxury'" after Richie Grainge posted on TikTok how she chose her outfits during her time in the south of France before her glamorous wedding — you can even copy the look – to Elliot Grainge.
While flattered, Richie Grainge doesn't seem to necessarily view her own style as part of the "quiet luxury" trend. "Quiet luxury, the term, it sounds really nice, so I'm not knocking it," she told Who What Wear. "But [my stylist] Liat Baruch and I started working together properly about three and a half years ago, and when we met, our word was 'timeless.'"
"Timeless" is a pretty open-ended term, so how does that translate to her everyday approach to her personal style (you know, when she's not getting married in the south of France)? According to Richie Grainge, her personal style is always geared toward being her most authentic self, and her views on personal style are honestly refreshing.
Sofia Richie Grainge isn't as obsessed with trends as we think she is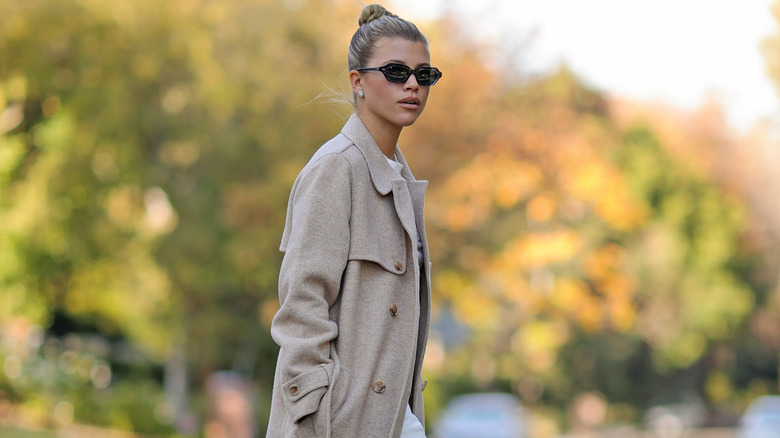 Rachpoot/bauer-griffin/Getty Images
Speaking with Refinery29, fashion guru Sofia Richie Grainge revealed that despite her moniker as the "queen of quiet luxury," in her personal style, she's actually not all that up-to-date on trends. Instead, she tries to be true to how she's feeling and changing each day. "I'm horrible at following trends, I'm really bad at it. I'm usually the last one to the trend, and then my friends make fun of me," she told the outlet, adding, "A positive thing about me is I'm very authentically myself, which is what this is all about and how I approach fashion."  
"Honestly, some days I wake up and I'm like, I am a cargo pant and crop top kind of girl. I'm a different girl every day. I am whoever, whatever I feel the greatest in that day," she continued. We are low-key obsessed with this mentality because staying on top of all of the most popular trends can be a bit stressful. To know that even the so-called trendsetters can't keep up is a welcomed breath of fresh air. Richie Grainge expanded on her desire to be true to herself when speaking with Town & Country, saying that her personal style evolution over the last two years has been about finding " ... what makes me feel the most confident in myself as a woman."
We love that she's all about feeling confident, not feeling trendy!
Be comfortable and you'll be confident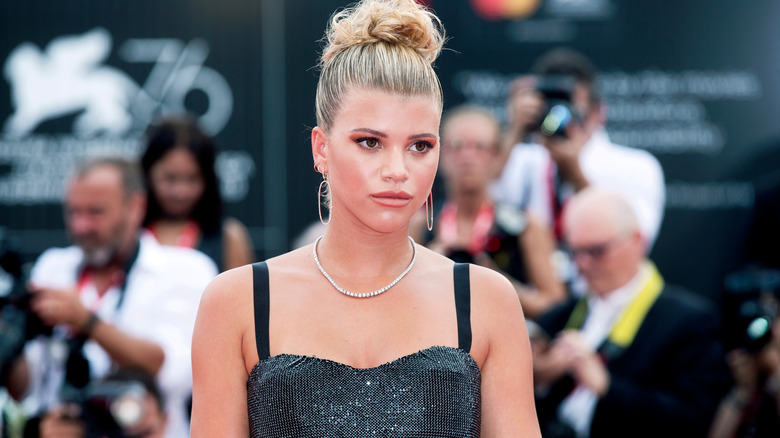 Andrea Raffin/Shutterstock
The great thing about Sofia Richie Grainge's personal style philosophy is that she encourages herself (and by extension, the rest of us) to just be true to the changing state of her vibes from day to day. Speaking with Grazia, she admitted, "Honestly, I can't really pin exactly what I am because I wake up every morning and I decide that I want to be girly or I want to be a tomboy, or I don't know like I'm all over the place. But for the most part, I'm comfortable. I think that's an important key factor to me." In the same interview, she later revealed that most of her pieces are actually taken from her mother's closet. "She has really cool old pieces that she used to wear ... She has a full-blown vintage closet in the house, it's so cool." Wearing your mom's logo-less vintage pieces is a pretty classic hallmark of quiet luxury. Just saying! But we digress ...
Agreeing with Richie Grainge's style ethos is celebrity stylist Arnold Milfort, who's worked with the likes of Shay Mitchell, Lana Condor, Kelly Osbourne, Candice Swanepoel, and more. In a 2020 interview with Forbes, Milfort says, "I always tell people to stay true to who they are, no matter what, and wear what makes them most comfortable."