The Grandpa Sweater Is Trending, And We're Obsessed With The Comfy, Vintage Aesthetic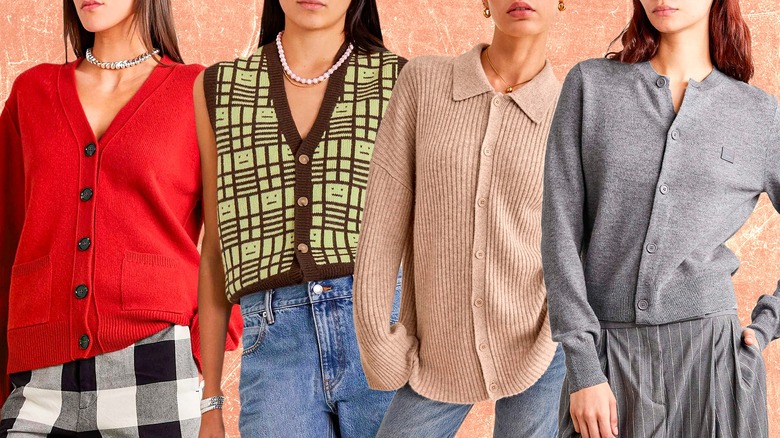 Static Media/Shutterstock
At this point, it seems we've taken something out of every family member's closet. From mom jeans to dad sneakers, everyone has given us a fashion trend at one point or another. The latest relative to provide us with all the fashion inspiration is perhaps the least expected person: Grandpa.
That's right — Grandpa's favorite sweaters or cardigans are the hottest outerwear that will give us cozy and chic feels all season long. Although cardigans are no new trend, their popularity has been unexpected. With their practicality and versatility, brands like Fendi and Miu Miu have led this trend into the new season. Different styles of cardigans can do the trick for those looking for a more prominent display of colors and prints.
Although we aren't literally taking Grandpa's sweaters (unless they fit your style), this classic and comfortable design is ready to make waves. Sweaters can be as modern or vintage as you want, depending on your preferences. A good cardigan can bring together your outfit while giving it a warm and textured feel.
Textured pieces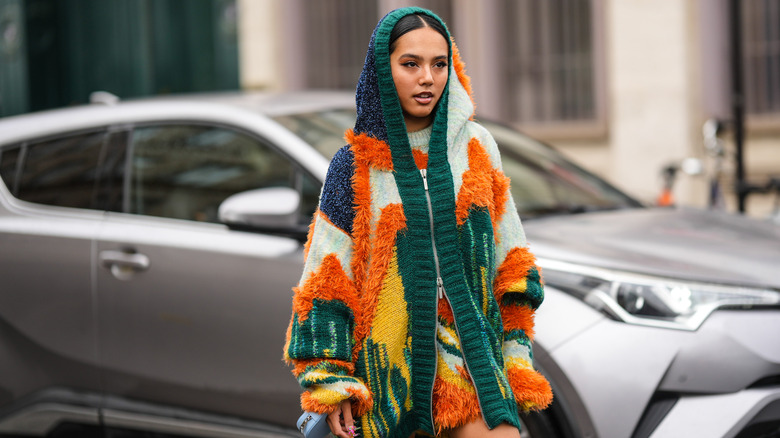 Edward Berthelot/Getty Images
If you peek at any vintage store, you'll probably find grandpa sweaters in an ultra-fuzzy fabric. These vintage styles are ideal for those looking for something that'll keep you warm but still keep a fun aspect to it. Whether it's wool or knit, adding texture to Grandpa's sweater gives you a cozier look that's more retro than modern. Molly Goddard Fall/Winter 2022 displayed various textures that play into the vintage aspect but make it chic and high-fashion.
Oversized sweaters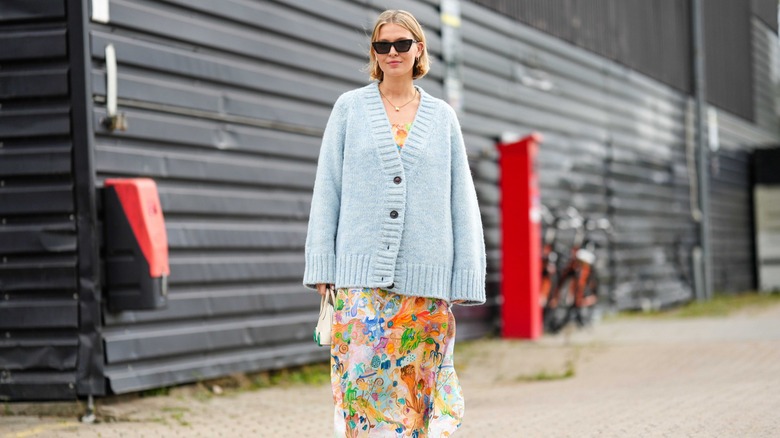 Edward Berthelot/Getty Images
In colder seasons, oversized will always be an easy styling trick. Getting an oversized grandpa sweater is an easy outerwear piece that will combine your looks into a cohesive style. Pair an oversized sweater with more structured pieces like tailored pants or trousers for a stylish balance. An oversized fit will help your closet look more laidback and wearable without looking too polished. For a more emphasized figure, use a belt to tighten the silhouette.
Grandma's cardigan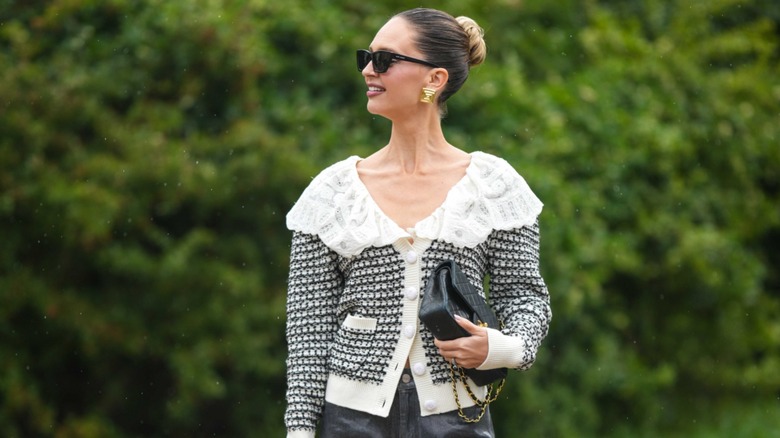 Edward Berthelot/Getty Images
Not only are we raiding Grandpa's closet, but we are also taking a peek at Grandma's. Brands like Chanel have taken the silhouette and design of the grandpa sweater and reworked it into a glamorous and feminine piece. With ruffles, tweed, and lace, there are various ways to take this piece and add plenty of femininity. Mix in lighter hues and prints for something more cheery and bright.
Chunky crocheted outerwear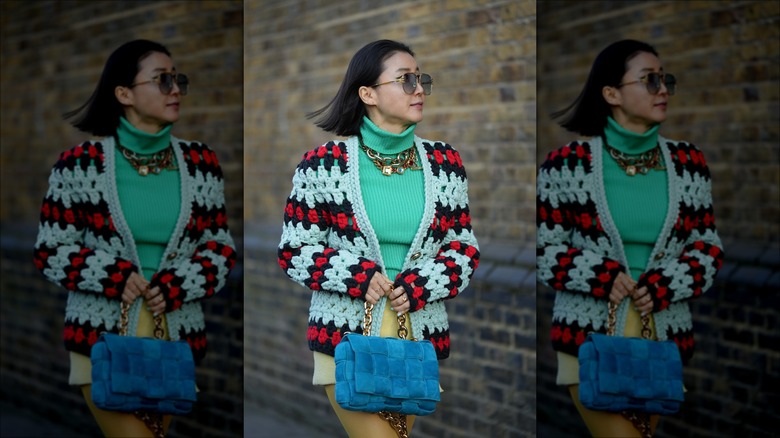 Edward Berthelot/Getty Images
When it comes to outerwear, sometimes the chunkier, the better. By taking up more space, these chunky crocheted grandpa sweaters will help to create a balancing contrast with slimmer pieces, such as slim-fitting skirts and stockings. Since chunky grandpa sweaters tend to extend wide, you may want to avoid adding on any additional wide or baggy details that could further overwhelm your silhouette.
Grandpa couture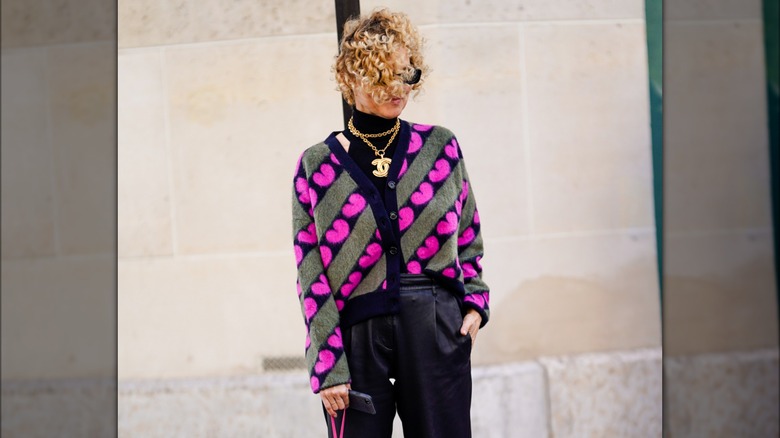 Edward Berthelot/Getty Images
Just because we take fashion cues from Grandpa doesn't mean we need to stick with a vintage or retro design. Sleek grandpa sweaters with modern prints or silhouettes can bring this timeless piece into today's society. Miu Miu Spring/Summer 2020 showcased how these simpler, trendy sweaters can get a fresher take. Add pops of color or unexpected accents to give them a unique look.