Metallic Boots Are Bringing Disco Back For Fall 2023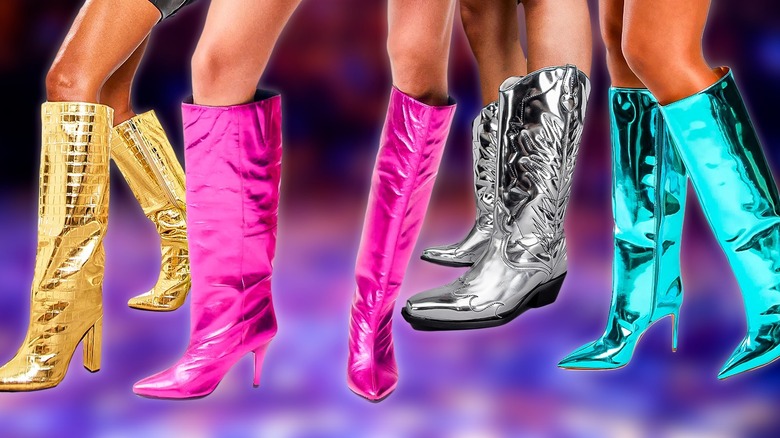 Static Media/Shutterstock
Love it or hate it, the metallic trend isn't going away anytime soon. We've already seen how previous fashion trends that revolve around metallics have taken off and are still finding their way into our closets. This fall season, boots are also getting a metallic makeover and whether you prefer silver, gold, or multi-colored, these pieces can make a statement.
The disco-inspired shoe trend isn't just for the holidays or festive looks anymore; it has become a daily fashion staple. Brands such as Saint Laurent have previously demonstrated how versatile metallic boots can be in building our fall wardrobes. Another example of this style comes from Taylor Swift's The Eras Tour, which has sparked increased sales of metallic boots and other disco-ready items, according to CNN. As this trend continues to gain popularity, we can expect to see plenty of metallic boots in numerous styles and colors this season.
Shine in silver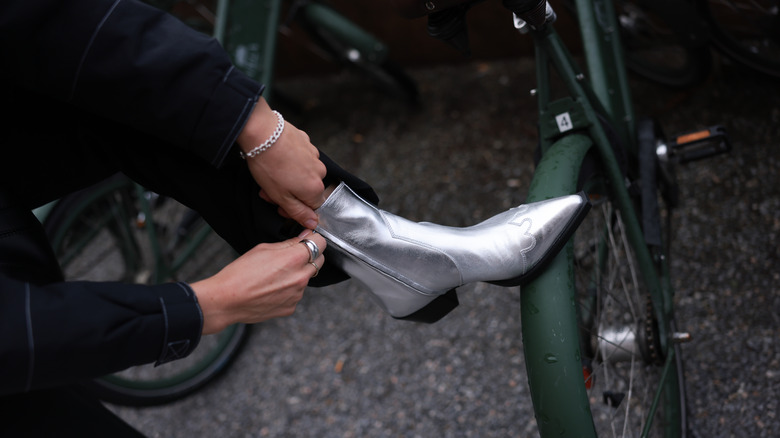 Jeremy Moeller/Getty Images
We have already seen signs of silver becoming the dominant color of the fall season, and this trend extends to footwear. Silver metallic boots are a disco-inspired piece that adds shine to your fall looks. Unlike other metallic colors, the cool tone of silver matches well with most colors and neutrals, making it a versatile footwear option for any style.
Metallic cowboy boots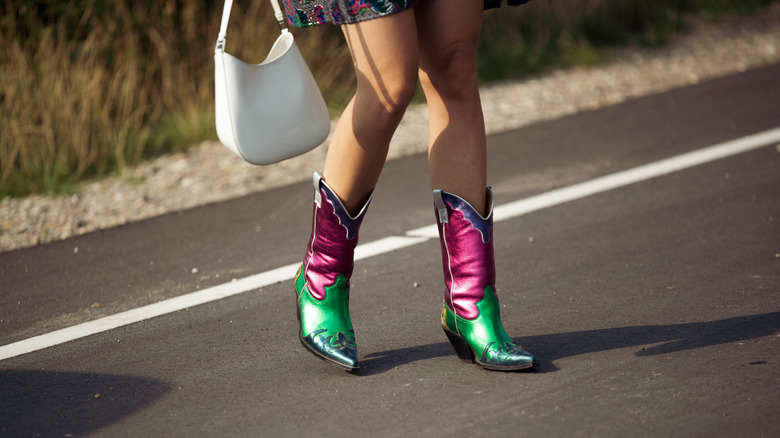 Raimonda Kulikauskiene/Getty Images
If you haven't noticed, cowboy boots are everywhere. Rather than losing popularity, this trendy footwear will continue to gain traction in the fall. For example, Chanel's Fall-Winter Haute Couture 2023 show prominently featured cowboy boots. And now, these boots are getting a metallic refresh for the season. Metallic cowboy boots are a great way to make your footwear stand out even more, rather than relying on the same old styles.
Go for gold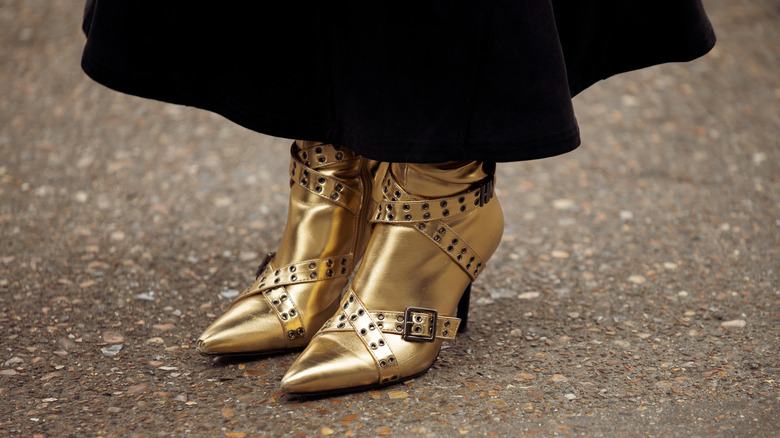 Raimonda Kulikauskiene/Getty Images
When it comes to metallics, gold is a must-mention. Gold metallic boots are a popular variation of this trend, adding warmth and sparkle to your fall wardrobe. They match the cozy fall weather and can even illuminate against gloomy skies. No matter the style, gold boots will provide a sleek and trendy base for your fall outfits.
Bronze booties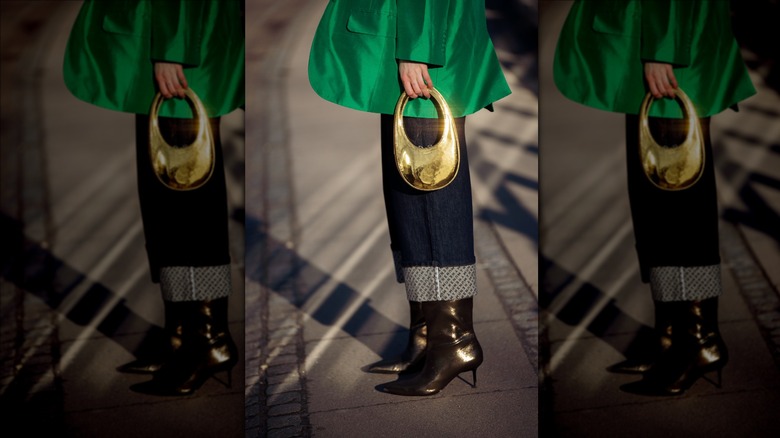 Raimonda Kulikauskiene/Getty Images
While gold and silver often steal the spotlight, bronze is another metallic that deserves some attention. With bronze boots, you can have statement footwear that stands out from the crowd. The warm brown tone of bronze provides a similar look to gold, making this a versatile addition to any wardrobe. They can easily match any piece of clothing in your closet.
Knee-high boots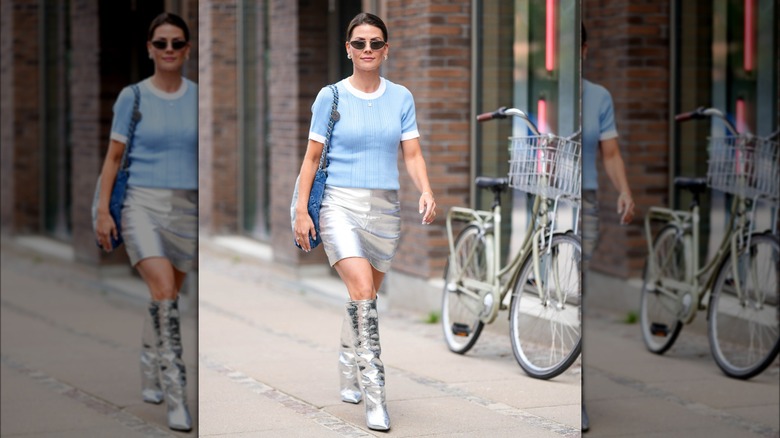 Edward Berthelot/Getty Images
There's no fall fashion without knee-high boots. These iconic and timeless pieces are the standard for fall footwear, and now they're available in metallic. For many years, metallic knee-high boots have been the ultimate going-out shoe because they're fun and dazzling. Recently, brands like Bottega Veneta have made the glamour of metallic knee-highs a must-have for all of your 2023 looks.