Colorful Sunglass Frames Are Feeling Passè This Year - What To Wear Instead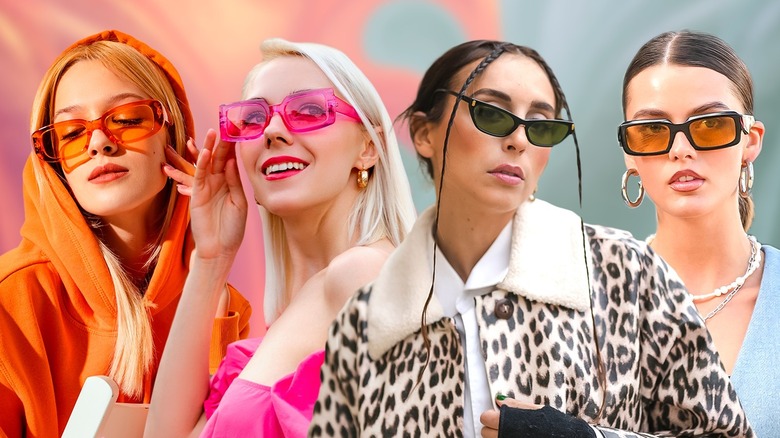 Static Media/Shutterstock/Getty
The dopamine accessory trend is fun in doses, but we can all agree that wearing several bright colors at once can get a little old after a while. For this reason, we don't recommend splurging on colorful sunglasses. You'll probably love them at first and get countless compliments while wearing them. However, after snapping around 10 selfies in the bright new sunglasses, you'll likely get tired of them. You may even regret spending money on something that appears more overpowering than elegant.
Bright colors can be exciting for specific settings and party scenes, but tend to look immature in everyday life — especially when it comes to sunglasses, one of the most noticeable aspects of your ensemble. Understanding the difference between trendy vs. timeless is crucial for appearing stylish as an adult. Investing in chic, neutral sunglass frames will lead to more classy looks than overly youthful neon frame options — even if those loud colors seem tempting when you shop. For this reason, adults can never go wrong with classic neutral frames.
Flaunt sleek black sunglass frames for a forever-stylish look
If you aspire to exude chic, high-fashion energy with a don't-mess-with-me attitude, you need a pair of black sunglasses. The classic dark sunglasses can make even the most casual outfits appear super stylish, and the black frames will likely never go out of style.
Make a chic statement in white sunglasses
Anyone looking for sunglasses slightly bolder than the frequently seen classic black style should explore chic white frames. While we don't typically see white sunglasses as often as black options, white frames stay within the timeless neutral realm — they just make more of an eye-catching statement.
Try sophisticated tortoiseshell looks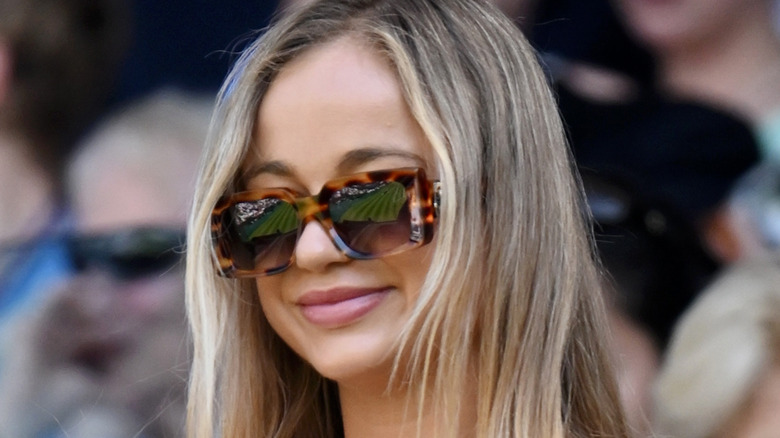 Karwai Tang/Getty Images
The tortoiseshell style is a popular timeless option for both prescription eyewear and sunglasses frames. The tortoiseshell look instantly helps wearers appear more dynamic and sophisticated, regardless of the rest of the outfit. If you want to give off that classic nerdy-yet-sexy vibe, you should add a pair of tortoiseshell sunglasses to your eyewear roster.
Consider clear options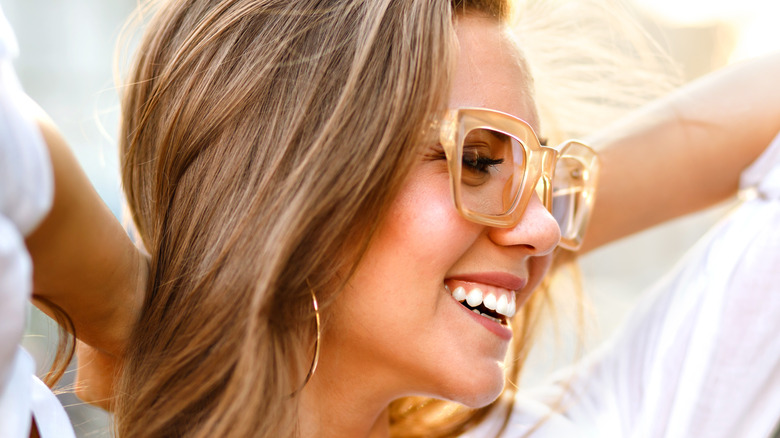 Ann Haritonenko/Shutterstock
Why not go for a sleek clear frame look? Clear frames are subtle and modern, so they'll never overpower your features or take away from your beautiful face. The transparent look will work with most outfits rather than against them, so when in doubt about which type of sunglasses to buy, clear sunglass frames are always a good idea.
Explore metallic neutrals
Don't assume that bright, colorful sunglass frames are the only exciting options you'll find. While some neutral options are arguably less fun than colorful styles, you can still get that excitement with shiny neutral options. Silver and gold frames are fun to wear and can elevate any ensemble in your wardrobe.
Rock a rimless look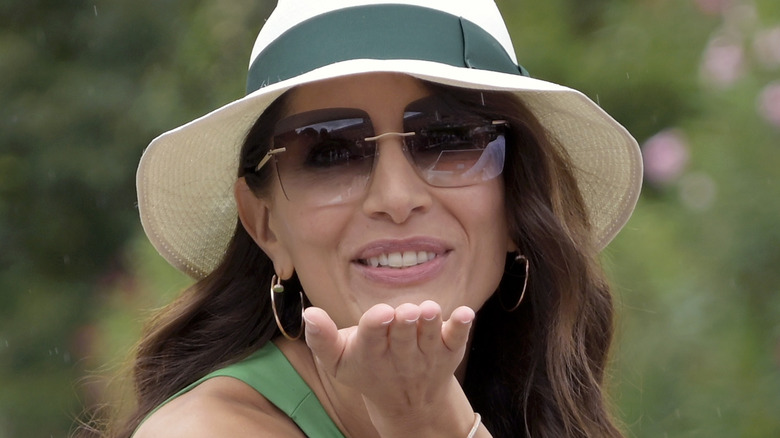 Kristy Sparow/Getty Images
If you like the clear-frame sunglasses style and want to take it further, consider investing in a pair of rimless sunglasses. Going frame-free will prevent distracting frames from getting in the way of your features or clashing with your outfit. Plus, the rimless look appears ultra-modern and sleek, helping you look like the main character in a sci-fi movie set in the future.