Maximize Your Ulta Rewards Points By Using Them Strategically - Here's How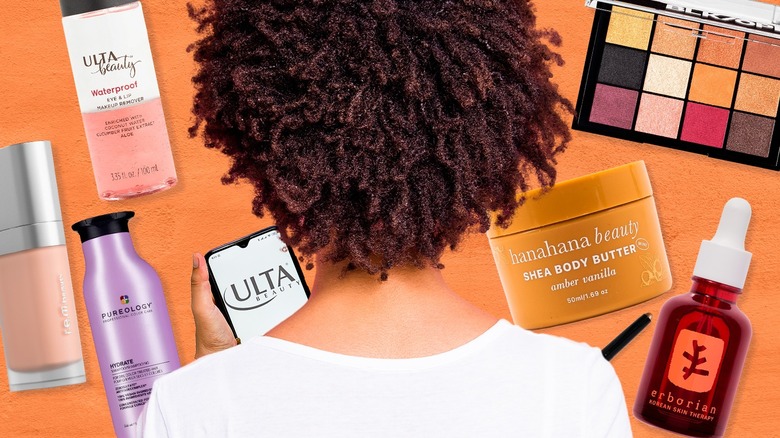 Static Media/Shutterstock
We may receive a commission on purchases made from links.
For many, shopping for beauty products is simply one of life's necessities — and major joys. Who doesn't love walking into Ulta Beauty and seeing the brightly lit rows of makeup, skincare, and hair supplies? It's easy to spend hours perusing all the brands, and before you know it, you have a basket full of products. If you're going to spend the money, you might as well get something out of it, and one of the best perks of shopping at Ulta is the retailer's rewards program, aptly titled Ultamate Rewards. As explained by Ulta, shoppers get a point for every dollar they spend, but if you're a high roller, you can earn up to 1.5 points per dollar. Sign-up is free, and you receive an Ulta card, which you present to the cashier when you check out. If you're shopping online, make sure you're logged in when you pay and that your member ID is in your account info so you receive your points.
Naturally, the more points you have, the bigger the discount on your purchase. So, if you have a pricey product you have your eye on or need a makeup overhaul, it's best to save those points. In fact, there's a clever way to use the program to your advantage, and your wallet will definitely thank you.
Spend your points in increments of 2,000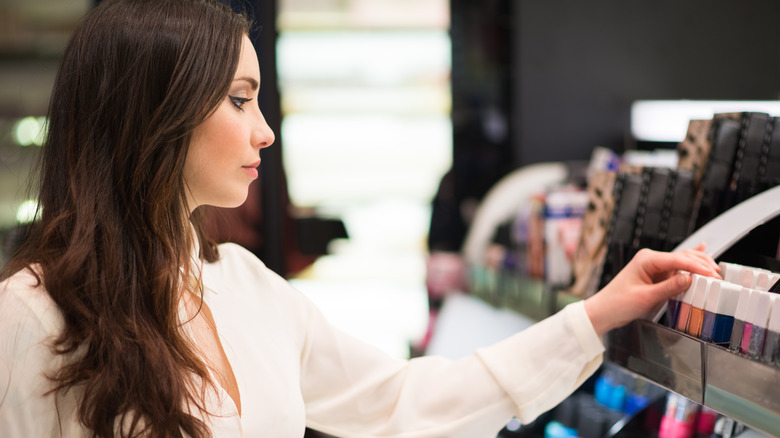 Minerva Studio/Getty Images
When it comes to Ulta's Ultamate Rewards program, spending your points on small-ticket items doesn't make much sense. For example, when you accrue 100 points, the most you'll save is $3. While this may make sense if you're buying a $10 mascara, you'd have to spend $100 to gain those points first. When you consider it this way, the savings don't sound so grand, right? 
As The Point Calculator breaks down, the "value of points in cents" goes up as your Ulta points go up. For instance, 100 points are only valued at $0.03, while 2,000 points — the max you're able to use on a purchase — are valued at $0.0625. This means that every point at the 2,000 percentile is worth more than double the value of a point at the 100 value. Therefore, in order to get the most value out of your rewards, it's best to save them until you have 2,000 points, which gives you a whopping $125 off. That sounds much better than 100 points' $3 to us! 
Keep in mind, if you're a regular member, the points expire after a year, so it's best to monitor them and use them from time to time if necessary. If you're a platinum or diamond member, which means you spend over $500 and $1,200, respectively, the points never expire — so there's actually a plus side to splurging at Ulta!
Wait until there's a bonus rewards offer to shop at Ulta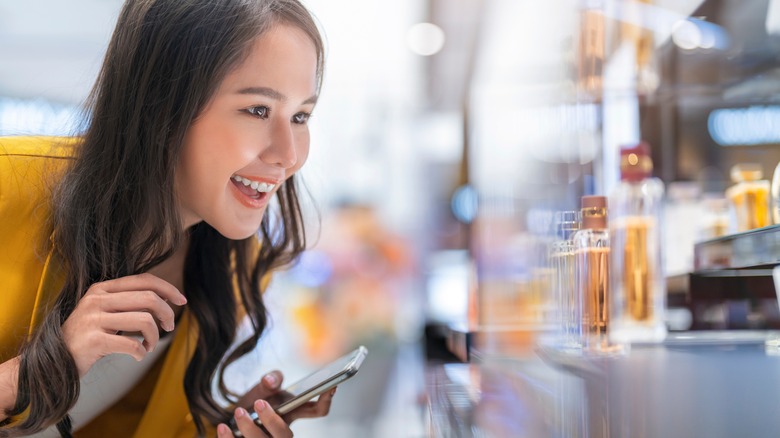 WHYFRAME/Shutterstock
If you're not a platinum or diamond member at Ulta, you'll only get one point for every dollar you spend. While that's a pretty generous offer, you'll have to spend $1,000 to get $50 off your purchase. For some, that might not happen before the points expire in one calendar year. In order to rack up more rewards, smart shopping blog The Krazy Coupon Lady suggests only shopping when there's a bonus offer that gives you twice the amount of points — and sometimes even up to five times the regular amount. Savvy shoppers will want to subscribe to Ulta's emails or check the retailer's app in order to take advantage of these limited-time events.
Additionally, if you sign up for the Ultamate Rewards Credit Card, you earn two points for every dollar spent. However, you can only use the card at Ulta stores. The Ultamate Rewards Mastercard can be used at any retailer that takes MasterCard and will earn you a point for every $3 spent outside of Ulta. If you're not planning on paying your monthly bill in full, beware of the high interest rate. According to Ulta's website, these rates vary based on the current economic climate, but the Ultamate Rewards Credit Card APR is 32.24% at the time of writing, while the Mastercard ranges from 23.24% to 32.24%. If you're on top of your bills every month, those are good options to get reward points, but otherwise, there are plenty of ways to take advantage of all Ulta has to offer without taking out an extra line of credit.