The Sneaker Trend Isn't Going Anywhere For Fall 2023 (And Our Feet Are Grateful)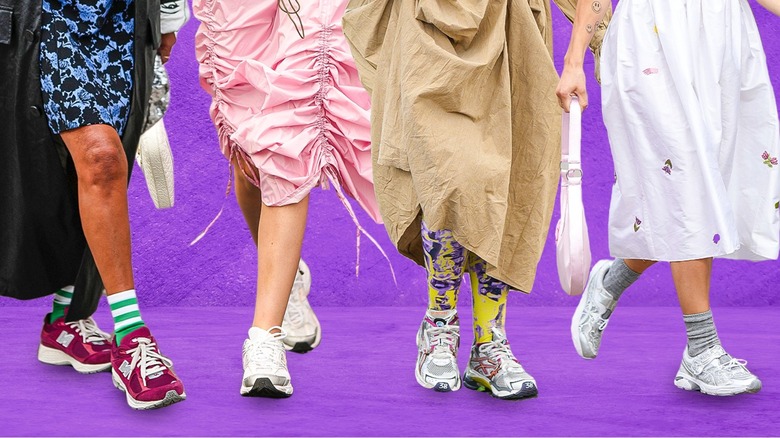 Static Media / Shutterstock / Getty
Although fall is all about different types of boots, sneakers are the footwear that will save our aching feet. Despite the numerous boot trends that will inevitably take over your closet, sneakers are still incredibly popular. Not long ago, retro sneakers began making their mark in the street-style world, with designs like Adidas Sambas constantly sold out everywhere. Even though the trends have changed, no one is getting rid of their sneakers anytime soon. With practicality at the forefront of this fashion trend, it's only reasonable to include a comfy pair of stylish trainers to complete your fall outfits.
While sneakers are casual footwear that dress down any look, they can also look chic with your dressier options. Combining trainers with work pants or trousers is a surefire way to get an elevated street-style look this fall. With plenty of options in sneakers, there's no reason you can't sport these within your personal style preferences. Dress them up or down. Sneakers are always a must-have, and they'll be even bigger this fall season.
Classic retro shoes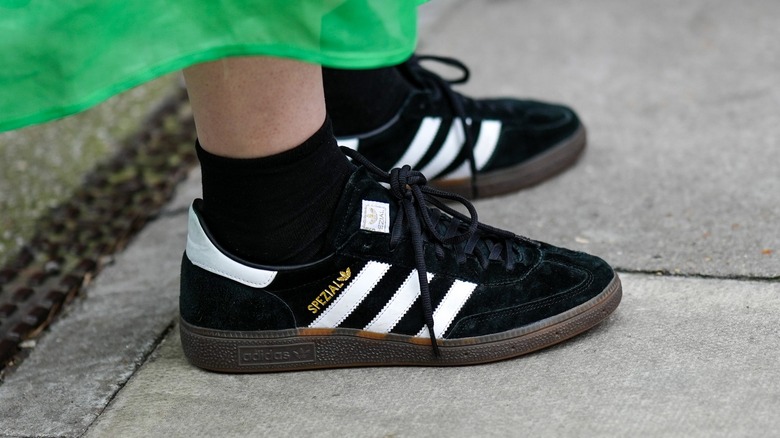 Edward Berthelot/Getty Images
Recently, classic styles from brands like Nike, Adidas, and New Balance have become all the rage, with style influencers loving a retro look that combines older shoe designs with new color combinations. Don't be afraid to pull out your used Converse this fall, as the classic vintage lived-in sneaker will give your fall looks an extra style boost.
Stylish exercise shoes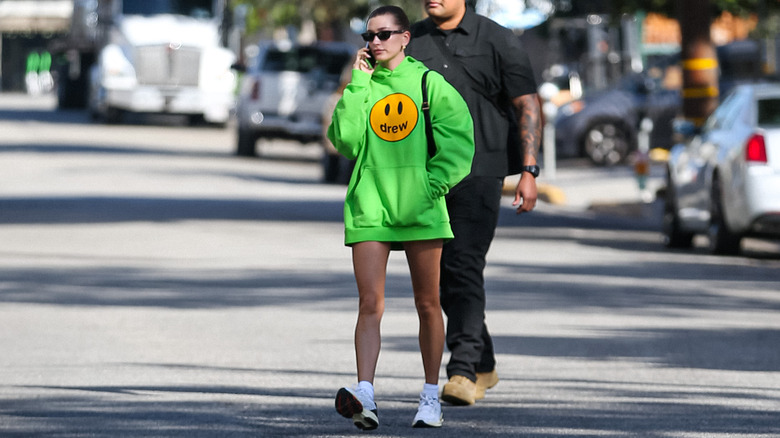 Bellocqimages/bauer-griffin/Getty Images
There's no denying that dad sneakers were all the rage a few seasons ago, and now this trend has gotten a stylish upgrade. While the design remains exercise-proof, the colors and combinations are ideal for fall fashion. Earlier in 2023, Hailey Bieber rocked a pair of Asics running shoes for a casual look perfect for fall or winter. No exercise is required to rock these fashionable kicks with your favorite fall pieces.
Street-style sneakers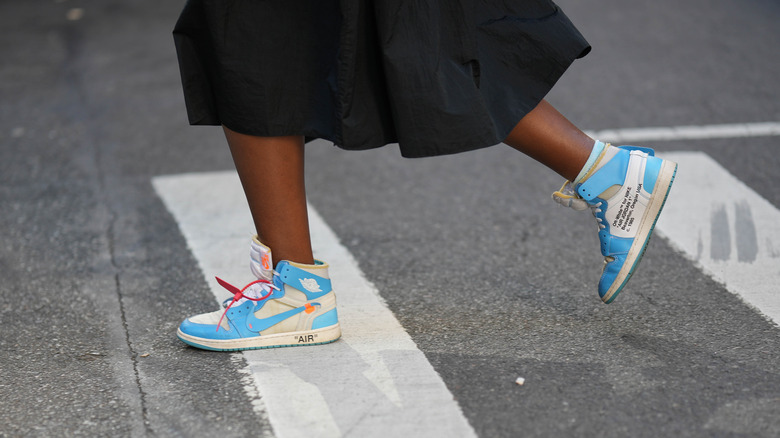 Edward Berthelot/Getty Images
There's a reason Grand View Research valued the sneaker industry at $78.59 billion in 2021. Unique and limited-edition sneakers from companies like Nike have become cult products with long waitlists and high resale value. Although they come with a heftier price tag, these one-of-a-kind sneakers have become as valuable as any designer product. They will only grow more prevalent as brands collaborate, making them even more valuable to pair with your fall 'fit.
Chic hiking shoes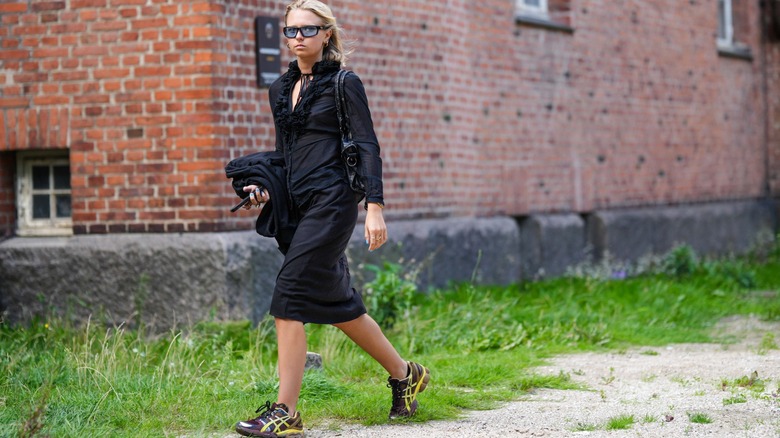 Edward Berthelot/Getty Images
Like running shoes, hiking footwear is starting to see an increase in street-style value. As Who What Wear U.K. branded content editor Rebecca Rhys-Evans states to Who What Wear, "The hiking aesthetic is the next big 'dad' trainer trend, with brands like Salomon becoming more popular by the minute." While Salomon is the unexpected street style star, its utilitarian and hyper-functional designs prove that anything can be a fashion piece if styled correctly.
Platform trainers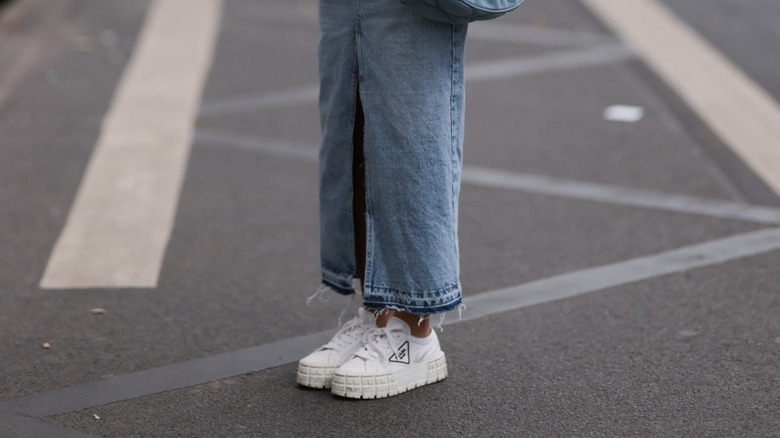 Jeremy Moeller/Getty Images
Like boots, platform soles are having their moment in the sneaker world. Platform sneakers are regular trainers with an extra boost, and it's a perfect piece for those looking for more height. Celebrities like Sofia Vergara have rocked platform sneakers, a trend that's slowly growing. With platform sneakers, you also get the chance to rock very long bottoms without worrying about the fabric dragging on the ground.
Sleek leather sneakers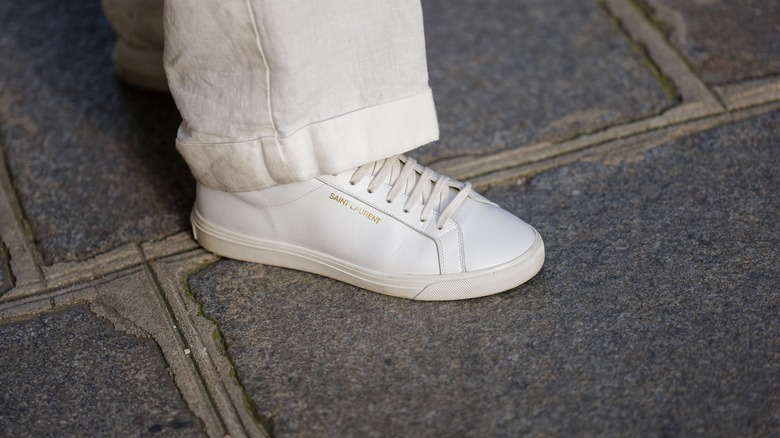 Edward Berthelot/Getty Images
There's no need for minimalists to worry when it comes to sneakers. The white sneaker is the ultimate cool girl shoe that has stolen the hearts of style influencers and trendsetters like Jennifer Lopez and Katie Holmes. The white leather sneaker is more than just another item in your closet. This shoe is a classic that can pair with any of your 'fits and still look high end. While sneakers aren't typically dressy, they can elevate your most casual ensemble depending on how you style it.