Oversized Outfits Are The Scandi Trend Prioritizing Both Style And Comfort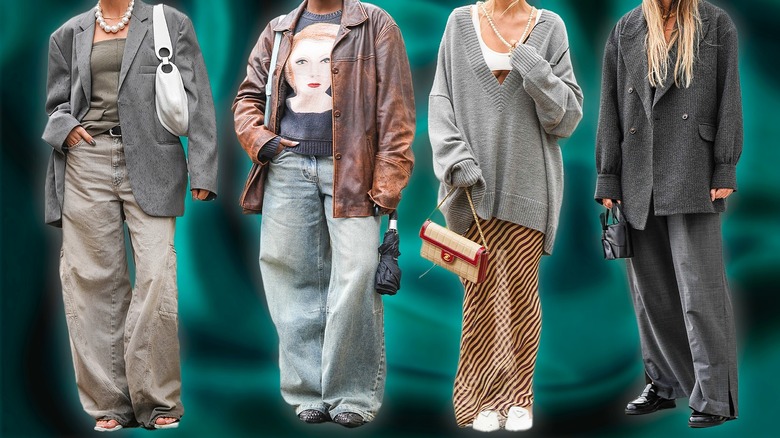 Static Media/Shutterstock/Getty
Sophisticated comfort takes center stage in Scandi fashion, and we can't get enough of it. While American trends tends to encourage women to wear the tightest, most revealing pieces possible — especially since the return of Y2K fashion — Scandi style is more about keeping it comfy-chic. "The cold, wet climate we live with most of the year dictates what we wear. But we've mastered the elements and made it 'hygge-chic.' During the colder months, I almost always reach for practical things first (I hate freezing) and build on top of that with cute pieces," Maya Soul Paustian, a Scandinavian stylist, told Goop.
If you want to embrace the Scandi-style mentality, try dressing from a pragmatic yet fashionable perspective like Paustian's, opting for oversized, elegant pieces instead of skin-tight fast fashion. One American celebrity who seems to frequently rock the Scandi style is Billie Eilish, as the singer often wears unique, oversized ensembles unlike many other American pop stars who prefer tight and classically sexy garments. If you're interested in swapping out some of your less practical pieces for chic oversized looks, the Scandi trend is perfect for you.
Enjoy your oversized hoodies
Don't be ashamed to rock your favorite oversized hoodies! Although oversized hoodies are generally considered too casual for more formal or dressy settings, they are incredibly cozy and comfortable. In fact, we can't think of anything cozier than an oversized hoodie. Moreover, these garments look effortlessly stylish when paired with baggy pants in complementary colors.
Go baggy with the jeans
Regardless of your personal opinion on skinny jeans, it's generally agreed that they don't fit the comfortable Scandi style. If you're interested in exploring the Scandi trend, consider swapping your body-hugging jeans for looser, oversized options like baggy boyfriend or mom jeans. These choices are significantly cozier and more in line with the Scandi aesthetic.
Explore comfy sweaters
There's nothing more enjoyable than lounging in an oversized sweater on a chilly fall or winter day. A long, warm sweater not only keeps you comfortable in cold weather but also helps you achieve a stylish Scandi-inspired look. And if the sleeves are extra long, it'll be even more on-brand with the aesthetic!
Rock your most oversized sweatpants
Many years ago, sweatpants might have only been acceptable for lazy Sunday mornings at home, but not anymore! Sweatpants can look super chic if you style them with interesting tops and accessories. So, as long as you put effort into styling your sweats, there's nothing wrong with wearing sweatpants outside of your house.
Keep the ensemble chic in comfy neutrals
Wearing all neutrals can make any outfit appear more sophisticated, even if it's an ultra-cozy look featuring oversized garments. Opting for neutrals like black, white, ivory, gray, tan, beige, and brown can help you exude chic vibes effortlessly while staying comfortable. We can't think of anything more convenient!
Or go bright and bold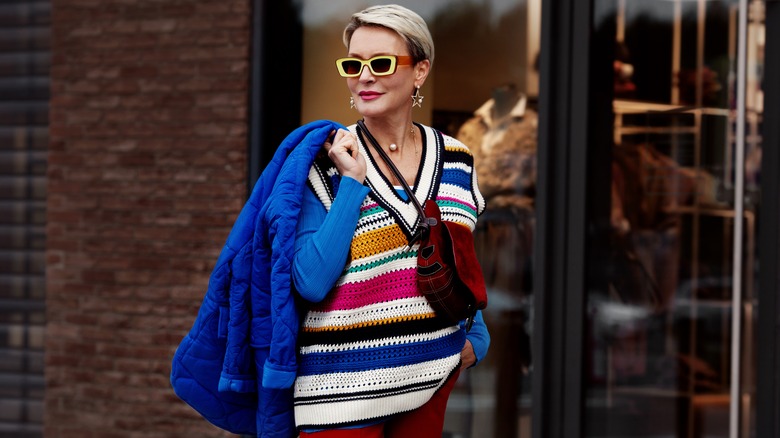 Anna Zhuk/Shutterstock
On the other hand, nothing is more fun than an outfit made up of comfortable, oversized pieces with bold patterns or bright hues. If you want to experiment with the Scandi trend but lean more towards fashion maximalism, flaunt an unapologetically vibrant and unique yet comfortable look.
Add an oversized coat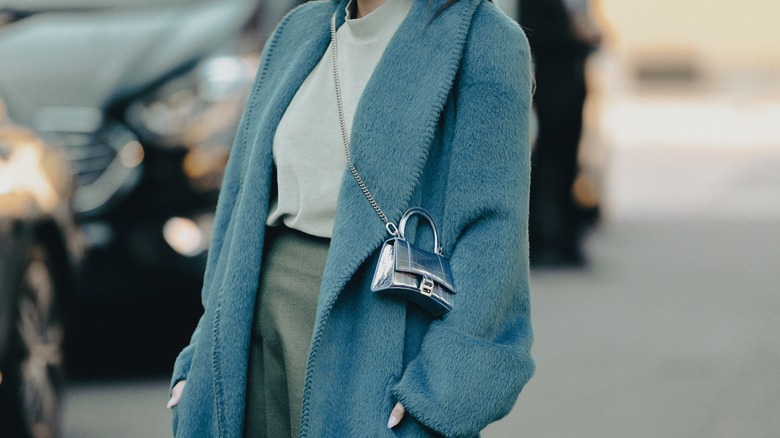 Creative Lab/Shutterstock
Don't forget about your coat during the winter! As previously mentioned, the authentic Scandi style protects people from cold weather, so you should do the same in the winter by wearing an oversized, cozy coat. Whether that coat is long, fluffy, or both, it should keep you warm in the chilly weather!