How To Create A Meaningful Relationship After Sliding Into Someone's DMs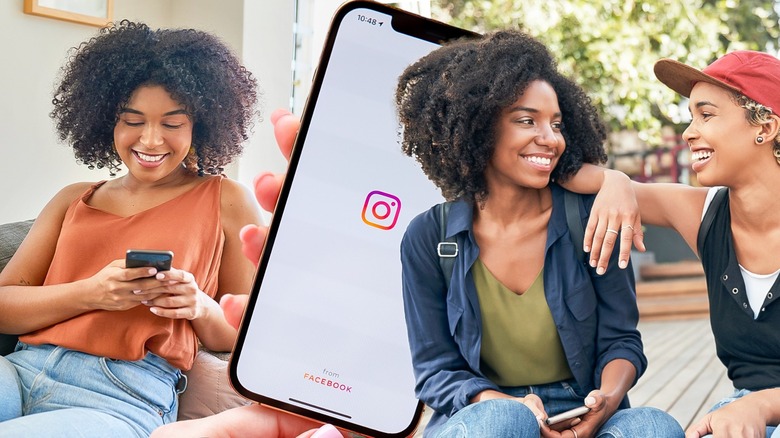 Static Media / Shutterstock
Move over dating apps: Social media can be just as useful for starting a relationship. In fact, according to data from YPulse, 39% of 13 to 39-year-olds have found love on a social media platform, while only 29% said they found a partner on a dating app. All that scrolling and "liking" posts might be paying off after all.
However, the DMs are where most of the action really happens. Sliding into someone's DMs shows that you're interested in having a private conversation that goes beyond hitting the "heart" button or leaving a short comment on a post. Direct messages invite real, meaningful connections — as long as you play your cards right.
The first step is ensuring your DM convo doesn't fizzle out just as quickly as it started. "The best way to keep things going over DM is to ask questions," Melissa Hobley, OkCupid dating expert, told Cosmopolitan, adding that you can also bond over a meme or something that happened during your day. Simple emojis or a risqué pic, on the other hand, are less likely to foster a sincere bond. From there, a few easy strategies can help you form a meaningful relationship — one that goes from the DMs to IRL.
Have a plan to get out of the DMs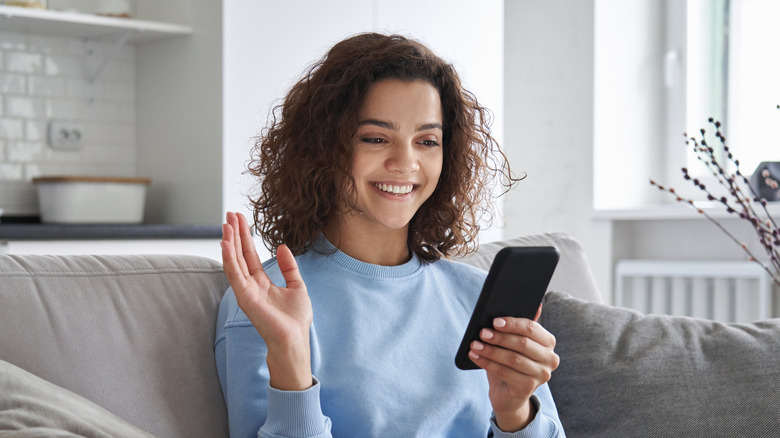 Ground Picture/Shutterstock
Sliding into someone's DMs takes some courage, but — brace yourself — messaging is only the beginning. To form a real relationship, you'll eventually want to connect outside your social media inbox. One way to do this is by turning to an old-school move: asking for their phone number. As Melissa Hobley explained to Cosmopolitan, it's best to wait until you've been DMing back and forth for a while (at least a few days). If asking for their digits feels awkward, she suggests infusing some humor into the request so it feels fun, not stressful.
You can also ask to chat over video or on another platform, like a video game platform, if you're both into gaming. But, in general, it's best to move offline as soon as possible. Dr. Sameer Chaudhry, co-author of a study on online dating, told Better by Today that, according to his research, interactions should be taken offline within about two weeks of striking up a digital chat. Grant Langston, the CEO of eHarmony, agrees, telling MindBodyGreen, "You want to be face-to-face with someone as quickly as possible. That's how you figure out physical attraction and body language."
However, it's important to remember that DMs tend to be much more casual than dating services like eHarmony, which are designed to bring singles together. Do suggest an offline meet-up, but don't get discouraged if your crush takes time to add you to their social calendar.
Watch out for a one-sided connection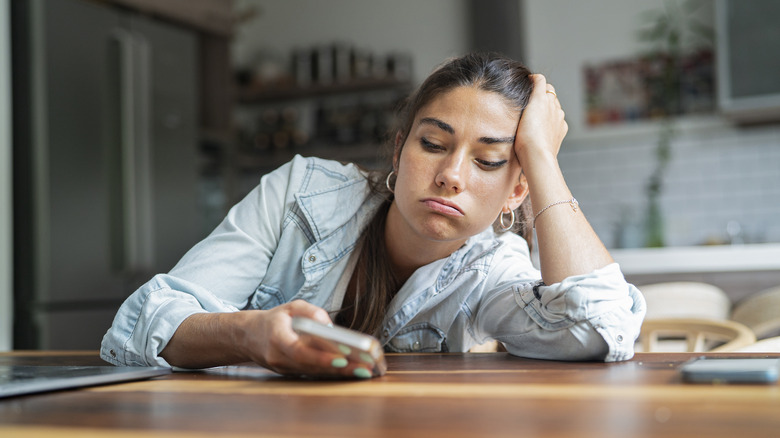 Mindful Media/Getty Images
Even if a growing number of people are finding "the one" on social media, DMs are still like the Wild West of dating. In other words, there are few norms and "rules" in place, making it hard to know if a meaningful connection is on the horizon — or if you're running into a relationship dead end.
One red flag to look for is one-sidedness. "Flirtation generally means it's reciprocal, so you're getting something back," psychologist Dr. Alicia Franklin shared with Triple J. "If you're not getting anything back and you keep approaching them, that's when it can get pretty creepy." Plus, if you don't seem to have a reciprocal relationship with your online crush now, you likely won't later either.
If you're unsure whether your DM romance is the real deal or not, consider consulting with a trusted friend. "This support helps the person to take a step back and analyse the relationship to keep proportion and balance and stop their feelings running away with them," Michelle Begy, founder of Ignite Dating, revealed to Metro. A friend can help you determine when it's time to stop messaging or if things are going well, when to take your love interest to the next level.