Dark Red Lipstick Is The Statement Color Trend For Fall 2023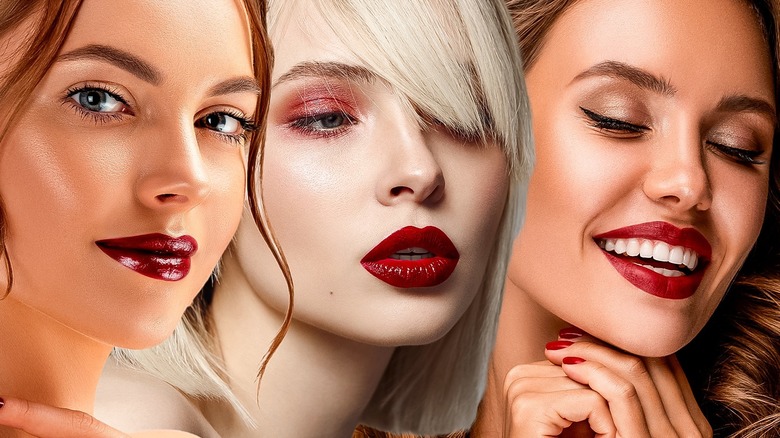 Static Media / Shutterstock
The seasons are changing and so are the colors in nature, so why shouldn't this herald a change in the colors we wear on our faces? Fall 2023 is upon us, and there is much to look forward to. But we are most excited about the fall statement color trending on social media. You guessed it: it's a dark red lip. After all, a simple red lipstick is always a good idea.
There is something about this rich hue that borrows from both red and brown in equal measure, perfectly complementing all skin tones — whether light, dark, or anywhere in between. In fact, there is even a phenomenon known as "the red lip effect," which is proven to attract more attention. Hence, red lipstick is likely to be a staple in many people's makeup kits, even if it is only pulled out for special occasions. If you do have your very own dark red lipstick (or two, or three), perhaps you are looking for some fresh inspo on how to wear it best, so that it's on trend for fall 2023. Don't worry, we are here to help.
Pair it with a top of the same color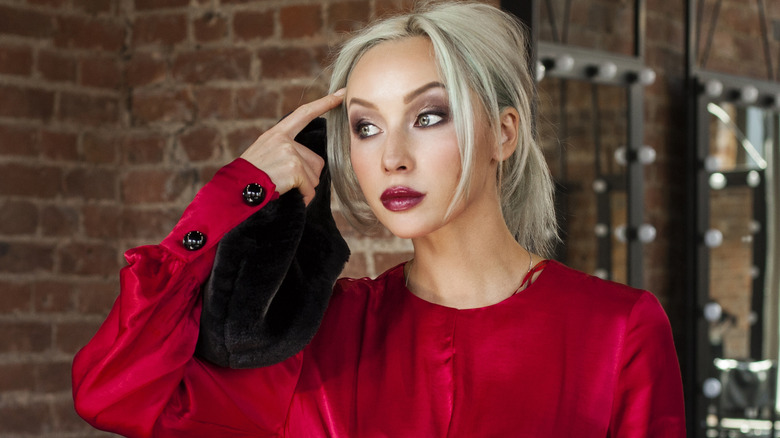 Nemchinowa/Getty Images
The chicest way to elevate your wardrobe this fall is to whisper "quiet luxury" with your sartorial choices. One way to do this is to match your dark red lipstick to an elegant ensemble in the same color. This simple and effortless trick is sure to make heads turn.
Bold eyeliner and champagne cheeks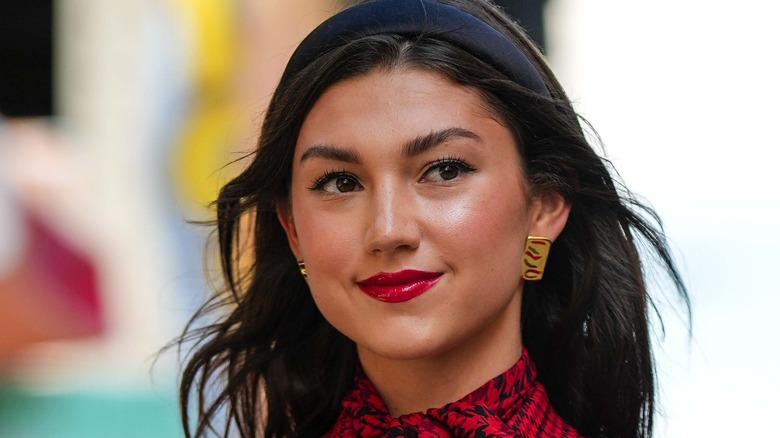 Edward Berthelot/Getty Images
Bold and graphic eyeliner looks have always paired well with red lipstick, whether traditional bright red or a darker color. A dewy champagne cheek with highlighter adds more oomph to this classic combination and will surely complement any outfit you choose to wear.
Wear it with sparkly eyeshadow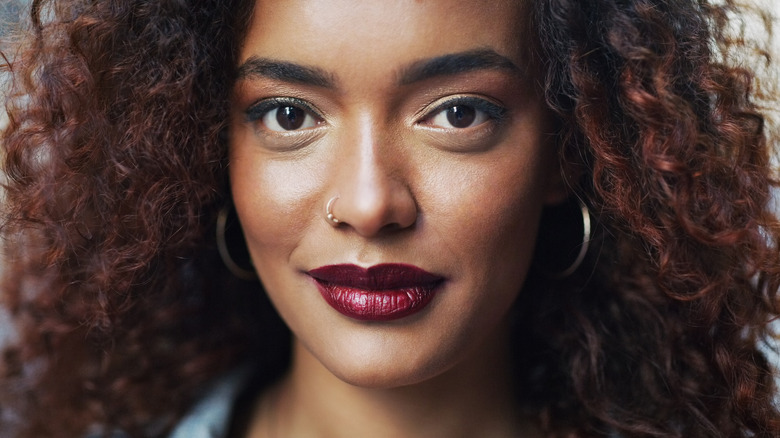 Delmaine Donson/Getty Images
If you want to up the ante further, don't be afraid to smear a dash of glittery eyeshadow on your top lid and keep the rest of your face light and fresh, while wearing your dark red lipstick. A sexy dress and some fun accessories paired with this makeup look is perfect for your next party.
You can't go wrong with black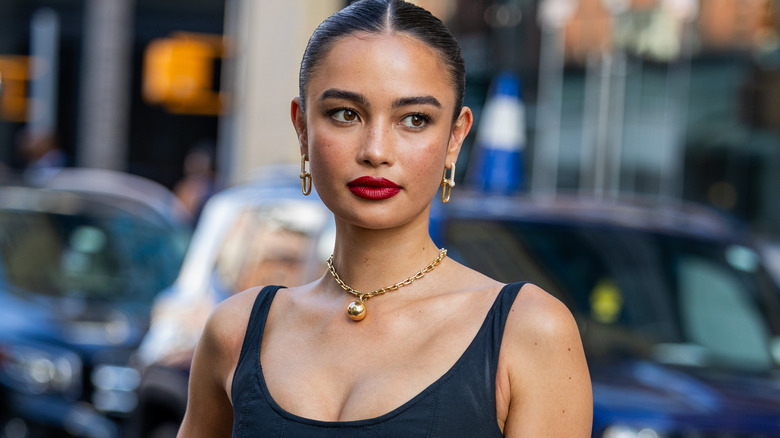 Christian Vierig/Getty Images
It is a truth universally acknowledged that black goes with everything, and this is certainly true of a dark red lipstick! A slicked back hairstyle, simple makeup on the rest of the face, and beautiful gold jewelry are other ways to make a statement while wearing black with a dark red lip.
A graphic liner works wonders
You know what works really well with a dark red lipstick for fall? It's a graphic black eyeliner. Don't be afraid to play with shapes or go bold, as this look is really trending this time of the year. A sparkly eyeshadow in the inner corner adds just the right amount of pizzazz to an otherwise matte look.