Ulta Beauty's Gorgeous Hair Event Is Almost Back - What To Know About The Sale
We may receive a commission on purchases made from links.
If you're a makeup addict, you're probably familiar with Ulta Beauty's biannual 21 Days of Beauty sales. The beloved event centers around 21 days of deals up to 50% off on specific beauty products. What many shoppers may not realize is that Ulta runs a similar event twice each year for haircare products. The Gorgeous Hair Event is another 21-day sale that features 50% off on pre-specified haircare and styling products.
The Gorgeous Hair Event takes place in the fall and spring of each year. This year's fall event starts on October 1 and ends on October 21, 2023. It's set to feature popular haircare brands like Matrix, Curlsmith, L'ange, Pureology, and so much more. If you've had your eye on a new styling product or tool that's just a tad out of your price range, now is the time to find out if it's on the Ulta sale calendar, and if so, prepare to grab it on the day it's featured. 
Daily Beauty Steals and perfect product pairs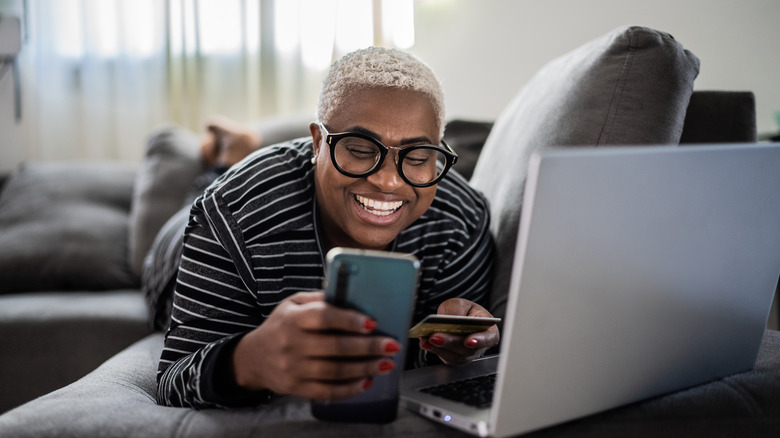 Fg Trade/Getty Images
The Gorgeous Hair Event's main attraction is its 21 days of Daily Beauty Steals. These are where you can score products for 50% off. Each day of the event, a handful of specific products will be offered as Daily Beauty Steals. For example, Chi's iconic Volcanic Lava Ceramic Pro Spin N Curl tool goes from the original $149.99 to a discounted price of $74.99 online only on October 13. And HairTok's favorite brand It's a 10? You can find select products as low as $8 on October 8. 
Apart from purchasing most products in-store, popular deal site RetailMeNot notes that you will only be able to purchase online if you place your order before 9:59 p.m. PT. Although Ulta's site doesn't appear to list specific times, new steals for the next day may roll out each night at 10:00 p.m. PT, so don't wait until you're in bed to make your order! 
In addition to Daily Steals, Ulta's Gorgeous Hair Event offers product pairs, which allow you to get two-for-one deals on pairings of salon-quality shampoos and conditioners. Plus, throughout the event, UIta will pop in some online-only offers that you won't want to pass up. If you've always wondered what the big deal is about Paul Mitchell or Redkin products, for example, now is your time to find out what all the fuss is about without breaking the bank. Stocking up on enough to last you until the next Gorgeous Hair Event is, of course, optional. 
Ulta Beauty's personalized haircare recommendations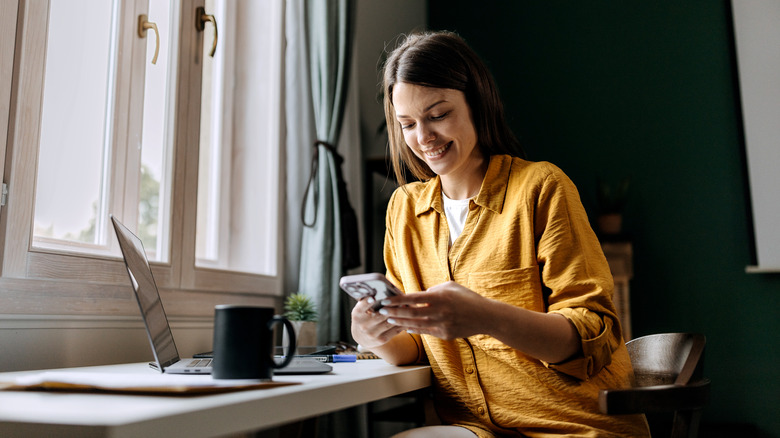 Pekic/Getty Images
Love a good sale but aren't sure which type of products your hair really needs? Ulta offers an online haircare quiz that can tell you exactly what your hair needs based on your hair type or your hair goals. The retailer also offers a fun virtual hairstyle try-on service that can help you decide what your ultimate goal hair looks like. If you're unsure of which hair products to look for during Ulta's Gorgeous Hair Event because you're feeling uninspired, give it a try.
You can try out new hair colors, styles, and even volume levels to help you set your hair goals. After you choose your goals, you'll be provided with links to products and tools that can get you there. Just don't forget to wait until the Gorgeous Hair Event begins to order them so you don't miss out on the opportunity to potentially buy them for 50% off. Happy shopping!