The Worst Dressed Celebs At The 2023 People's Choice Country Awards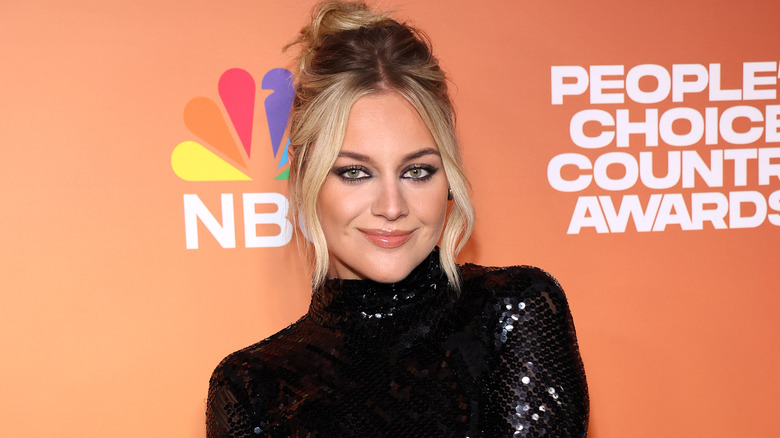 Terry Wyatt/Getty Images
If you're a fan of country music, you know that it can inspire some brilliantly funky and bold fashion choices. After all, with a queen like Dolly Parton presiding over the genre, bright colors and unique ensembles that stand out from the crowd are to be expected. On one hand, this can open the floodgates for creativity and expression through clothes, shoes, makeup, and hairstyles. On the other hand, it clears the way for more fashion mishaps than possibly any other genre. Cut to September 28, 2023, and country fans were treated to the first-ever People's Choice Country Awards, which proved to be no exception to the genre's higher fashion fantasy-faux pas ratio.
While the event certainly saw its share of dazzling celebrities in high-end fashion, it was also the scene of quite a few fashion crimes, including a possible robbery from Blanche Devereaux's fictional closet. From head-to-toe fringe to looks that failed to recognize the scale of the ceremony, we've curated a list of the worst-dressed attendees of the night. 
Caitlynne Curtis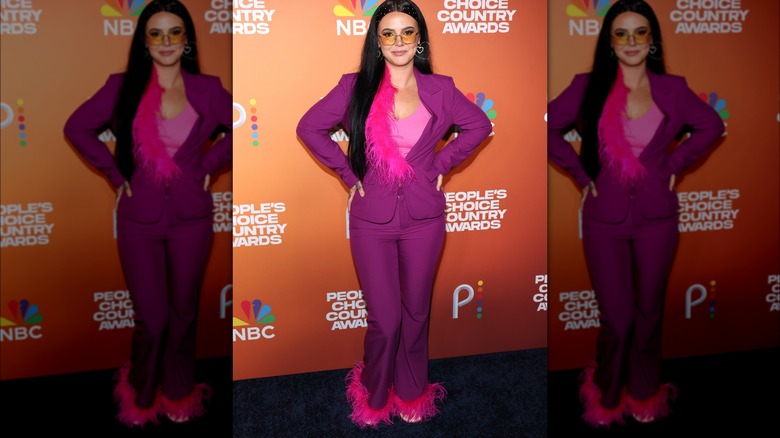 Terry Wyatt/Getty Images
Every awards show has one look that is downright bizarre. At the first-ever People's Choice Country Awards, that look will go down in history as belonging to Caitlyn Curtis. The songstress showed up in a magenta pantsuit with a fuchsia feather boa trim, a ribbed pink tank, sunglasses, and giant, heart-shaped hoop earrings. While her beauty undoubtedly shined through, her outfit looked more like a hodge podge from a drama department's costume chest at a community college. 
Kaitlyn Frohnapfel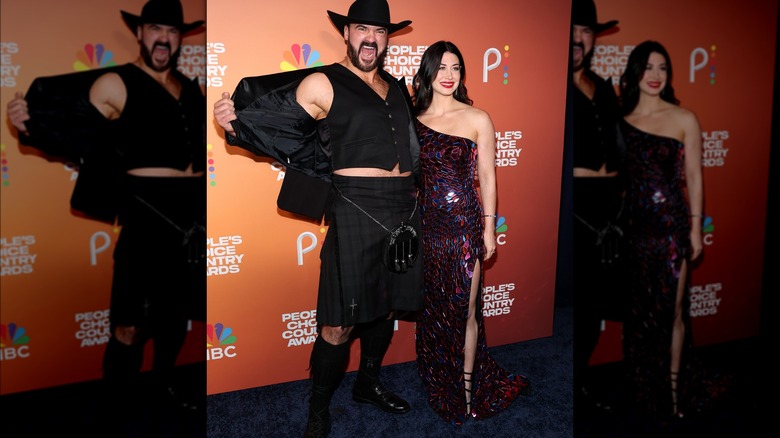 Terry Wyatt/Getty Images
Not every eye-catching dress catches the eye in a positive way. Kaitlyn Frohnapfel's dress at the People's Choice Country Awards looked like a cross between a disco ball, a kitchen backsplash, and a mosaic mirror. The chaos of the dress took the attention away from her beautifully classic hair and makeup, which featured an absolutely perfect red lip. 
Hunter Deno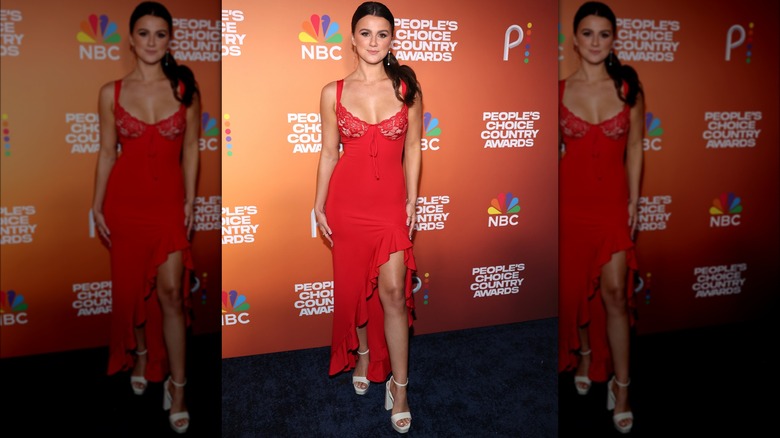 Terry Wyatt/Getty Images
Sometimes, we all have moments where we miss the mark on dressing for the occasion. Tonight, it was Hunter Deno's turn. Her cherry-red dress with a ruffled thigh-high slit and lace bust — all paired with white platform sandals — looked like it belonged more at a high school Valentine's Day dance than a televised awards show.
Carly Pearce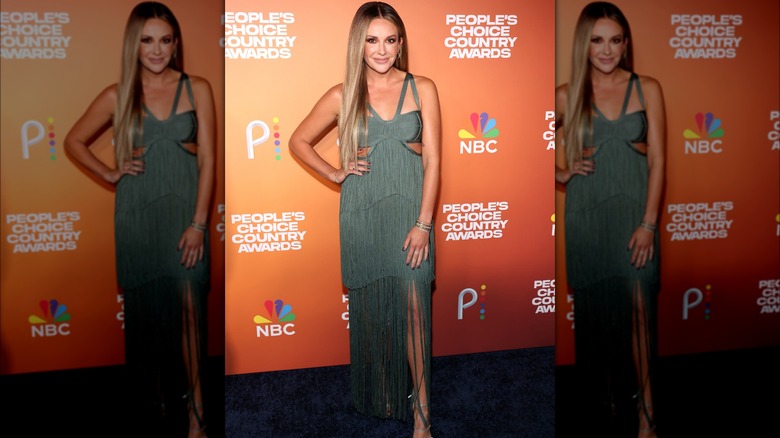 Terry Wyatt/Getty Images
It's easy to see where Carly Pierce was going with her idea to wear a fringe dress to the People's Choice Country Awards. Unfortunately, the long, sage-green number she chose had her looking more like a curtain than a cowgirl. Her bronze makeup and shining hair looked effortlessly stunning, though, which helped elevate the questionable ensemble a little bit.
Carly Waddell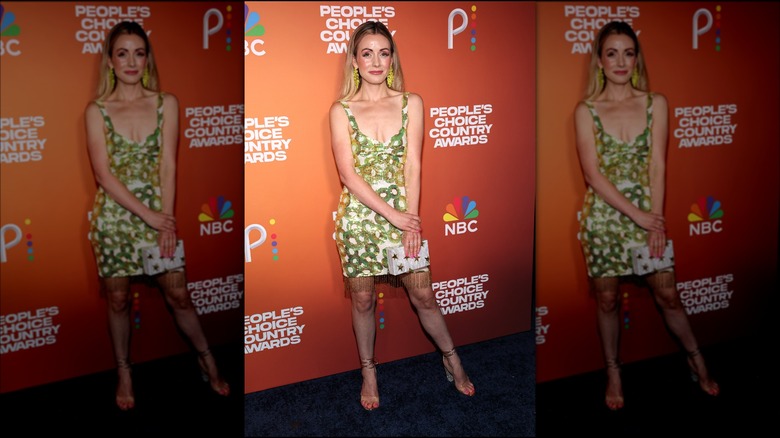 Terry Wyatt/Getty Images
Attending an awards show is a big deal — such a big deal that we can't imagine showing up in a fruit-print dress. Unfortunately, that's exactly what Carly Waddell did at the People's Choice Country Awards. The fringe at the hem was surely meant to dress the ensemble up, but somehow it only makes the choice look even stranger and more out of place, especially when paired with her chartreuse earrings. 
Lauren Alaina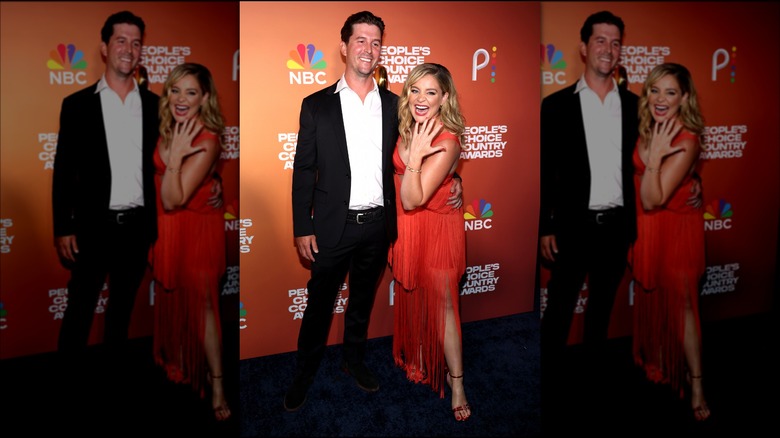 Terry Wyatt/Getty Images
Perhaps taking a note from Carly Pearce, Lauren Alaina appeared at the awards ceremony in a coral fringe dress. Unfortunately, her shorter version with a cutout below the bust didn't hit the mark any more than Pearce's did. While the dress definitely screamed flapper — a vibe of which we're quite fond but takes extra care to pull off right — the engagement ring she flaunted was going to overshadow anything she wore, anyway.  
Hannah Dasher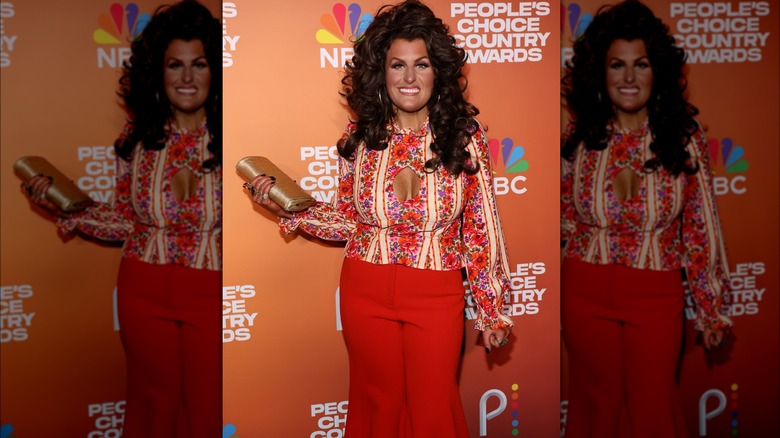 Terry Wyatt/Getty Images
Country music culture is known for being bright, loud, and bold. Unfortunately, Hannah Dasher's attempt at a bold outfit didn't quite translate at the awards ceremony. Her bright red bell-bottoms and floral-striped shirt almost looked like they could have been left over from the set of "Golden Girls," save for the keyhole cutout. Her sky-high hair also brought vibes from eras past, but it was stunning and just needed more put-together garments to match it.
Kristin Cavallari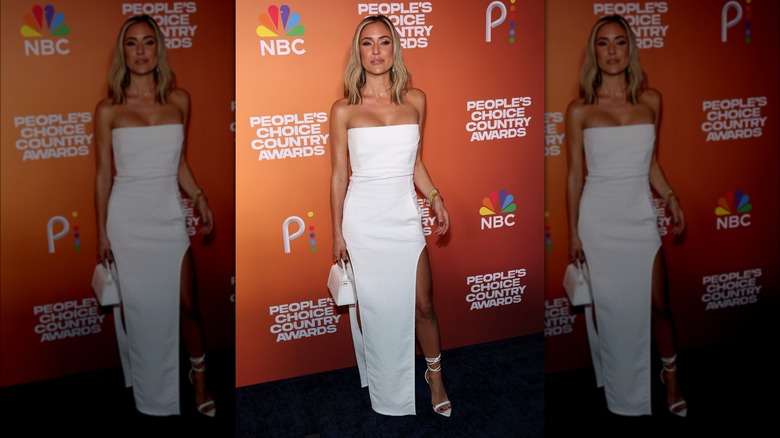 Terry Wyatt/Getty Images
Kristin Cavallari's simple, linen strapless dress and plain hair and makeup looked beautiful for a classy beach party. It felt a little underwhelming, however, for the People's Choice Country Awards. Even a statement necklace could have taken the ensemble from bare minimum to eye-catching. So close to nailing it, yet so far away. 
Kelsea Ballerini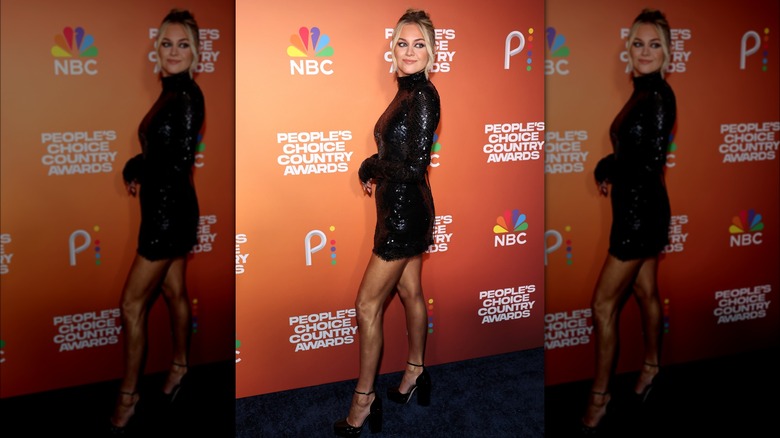 Terry Wyatt/Getty Images
A short, sequined black dress can get you through basically any event, but that's precisely why it felt a little disappointing when Kelsea Ballerini wore one to the People's Choice Country Awards. We simply wanted more from her tonight. That said, the star singer's drop-dead gorgeous highlights and long sleeves certainly managed to help her stand out from the crowd a bit.
Jessie James Decker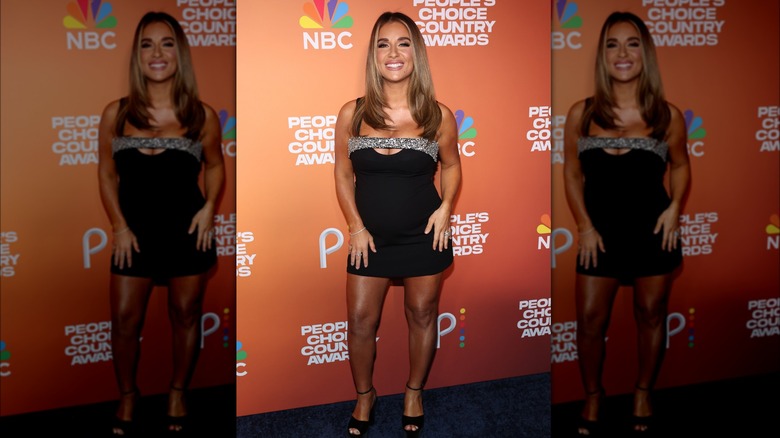 Terry Wyatt/Getty Images
Finding cute maternity clothes is a challenge that's not for the faint of heart, and we don't envy Jessie James Decker's position of needing to find a dress to perfectly present her baby bump at an event like the People's Choice Country Awards. Unfortunately, though, her little black dress was on the simpler side, and the silver rhinestone strap across the chest felt distracting when we wanted to admire her. Still, there's no denying that was star was glowing.