Amal Clooney's Dress-And-Coat Combos Are All The Cold-Weather Fashion Inspiration You Need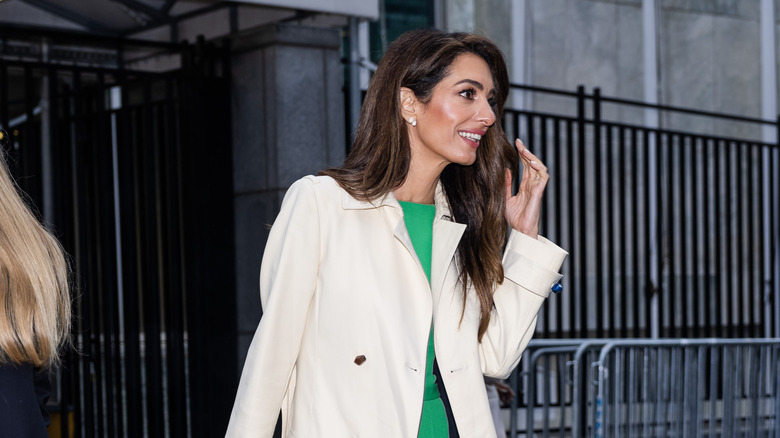 Gotham/Getty Images
Not only is Amal Clooney known for her outstanding personal achievements and philanthropy, but she is also a budding style icon. Between her intelligent pops of color and the use of classic pieces, Clooney is a certified expert in styling. Recently, Clooney gave everyone a masterclass on how to combine just two pieces for a chic cold-weather look. During her last visit to a United Nations meeting in New York, Clooney wore a vibrant green dress and finished with a classic khaki coat. While simple, this coat and dress combination is the ultimate in quiet luxury styling for the fall and winter seasons.
Although this isn't the first time Clooney has worn this duo, the vibrancy of her green dress contrasting with her neutral-toned coat made for an attention-grabbing pair. One of the benefits of choosing this combination of coat and dress is that you can create different styles and vibes for your looks by utilizing various pairings. Depending on your event or day, a dress and coat combination can become your new favorite go-to outfit for all those chilly outings.
Amal's monochrome moment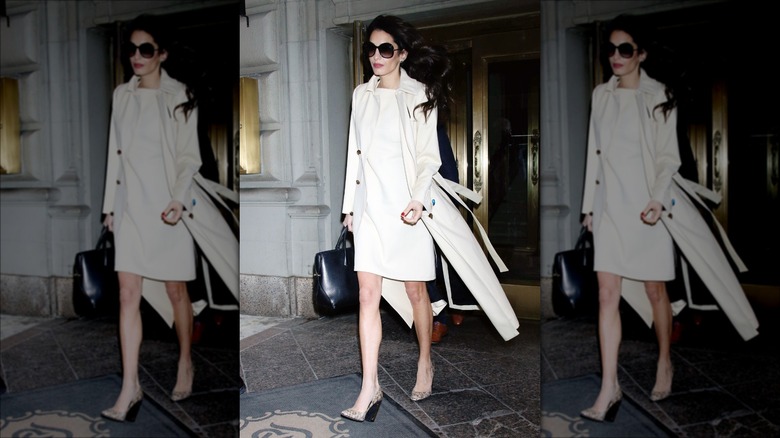 Mediapunch/bauer-griffin
If there's anything we can count on regarding Amal Clooney's style, it is that she will make a statement out of neutral and muted tones. With this in mind, the dress and coat combination is perfect when worn in the same hue. Even small tonal changes are okay, but a head-to-toe monochrome 'fit will perfectly encapsulate the classicness of the look. Take a cue from a recent NYC trip, where Clooney sported a cream coat and dress look that made for a flawless cold-weather ensemble.
Maxi lengths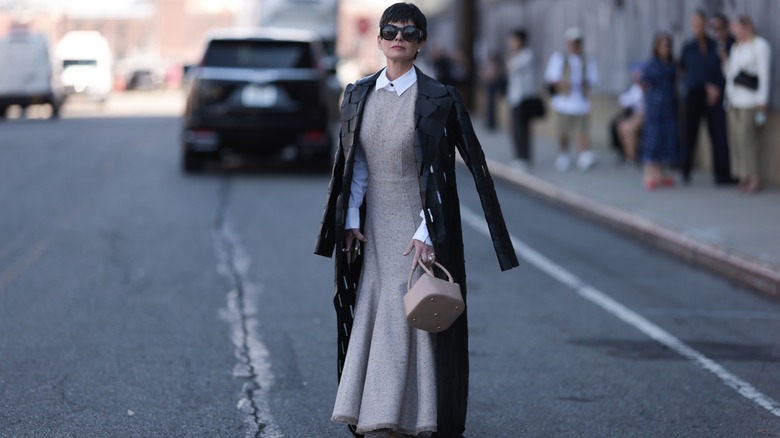 Jeremy Moeller/Getty Images
Finding the right length to pair your dress and coat can be one of the issues when looking to style this duo. However, opt for a similar maxi length on both pieces if you want an easy hack for combining the two. A maxi dress with a matching maxi coat is perfect for those extra chilly days when you could use the additional coverage. The similar length of both pieces will allow for a more cohesive look that won't break apart your silhouette.
Texture on texture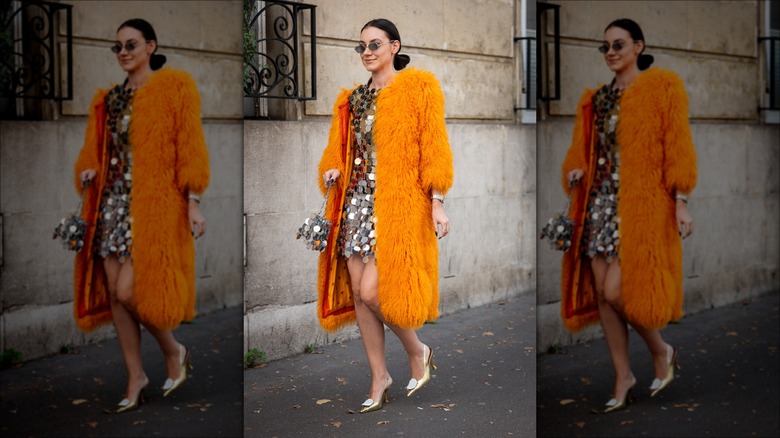 Claudio Lavenia/Getty Images
Although Amal Clooney is an expert in understated silhouettes and designs, this combination also allows you to incorporate some maximalist elements. Opting for contrasting textures in your dress and coat can give you a more high-fashion editorial look that appears straight out of a magazine. Reach for fuzzy coats and metallic dresses to achieve a blend of feminine and masculine details, creating a bolder, cold-weather outfit.
Maxi dresses and short coats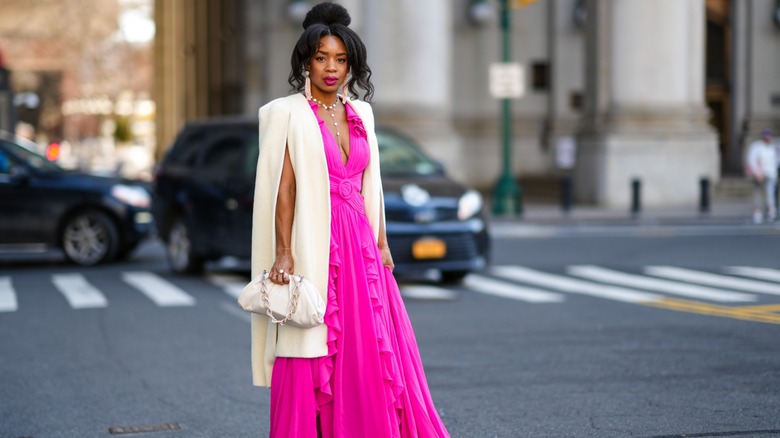 Edward Berthelot/Getty Images
Even though opting for the same length on both pieces makes it easier to style, there is a way you can still go for contrasting lengths. If you're choosing a maxi dress, select a coat that hits your waist for a layered look. Donning pieces that hit you at the right silhouette points will help keep you chic and prevent your pieces from overwhelming your figure. Finish off with fun details like a belt to bring it all together.
Minidresses and maxi coats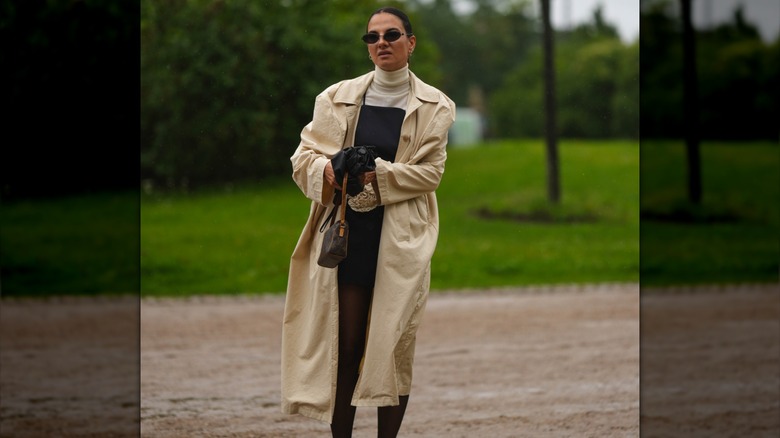 Edward Berthelot/Getty Images
Just because it's the cold weather season, it doesn't mean you can't bring out your stylish mini dresses. Wearing a minidress in the cold can be uncomfortable, but wearing an oversized coat on top will help keep you warm and make your minidress more practical for everyday wear. Finish the look with tights that will give you more of that fall or winter look but still let you showcase your favorite minidresses year-round.