Capes Aren't Just For The Runway - How To Style Them For The Everyday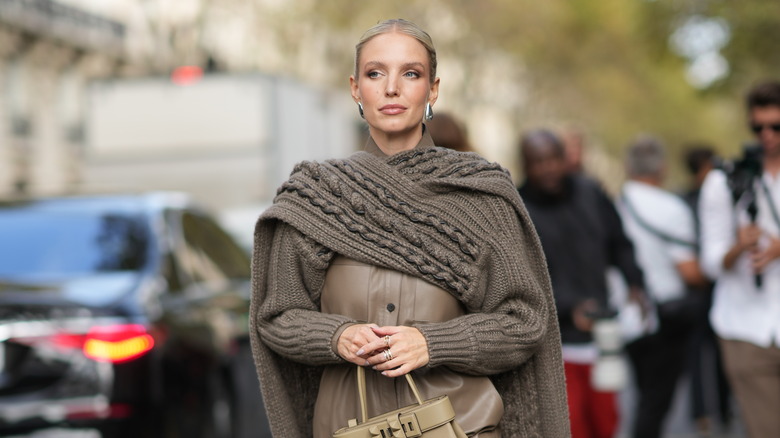 Edward Berthelot/Getty Images
The typical items for classic outerwear, such as jackets, blazers, and coats, are essential pieces that can be relied upon. However, one outerwear variety that often gets overlooked for everyday use is the cape. Capes are classic avant-garde pieces that can seamlessly blend into any style, making them a versatile addition to your wardrobe. Not only do capes create a dramatic effect as outerwear, but you can also find them incorporated into tops, dresses, and other garments for a touch of royalty — just look at Meghan Markle's cape jacket.
Due to their bold nature, capes are commonly featured in high-fashion runway looks to create a larger-than-life effect. Designers like Valentino have utilized cape designs to create ethereal qualities in their pieces, resulting in sophisticated and elegant clothing. Capes have also become a favorite of theatrical brides. While these pieces may look stunning on the runway or at a wedding, they can also bring this same dramatic impact to your everyday looks, allowing you to make a statement with your style.
Dramatic dresses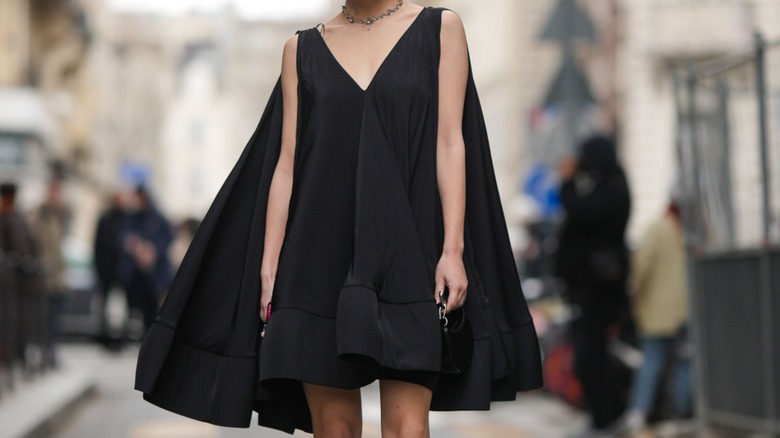 Edward Berthelot/Getty Images
Cape dresses are a convenient way to incorporate this design into your wardrobe without struggling with styling. With the excess fabric draping over your shoulders, a cape dress can be worn throughout the year. During the summer, caped dresses add a whimsical and bohemian touch to your outfits. In colder months, you can opt for long, caped dresses as a formal go-to that still provides a regal look, similar to those showcased in Gabriela Hearst's Spring/Summer 2023 collection.
Cape blazers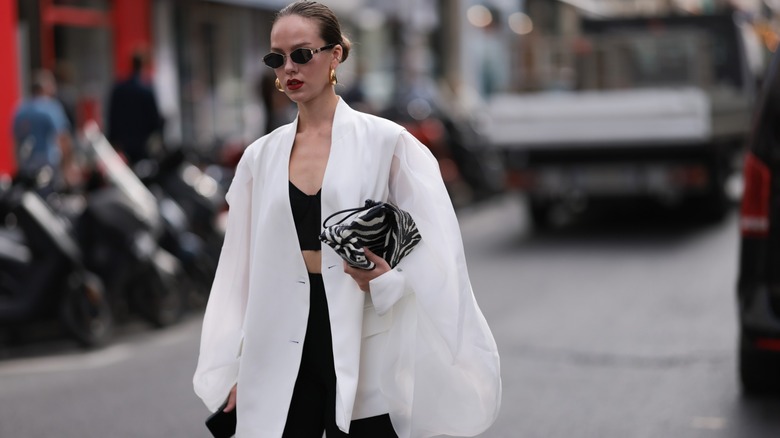 Jeremy Moeller/Getty Images
Blazers are the perfect item to add a dramatic touch if you're looking for a way to make your cape more professional. The cape blazer is an office-ready piece that works during and after hours. We've seen how the cape blazer is the go-to for many who aim to achieve a polished look while still appearing stylish. Even politicians love the cape blazer, including Representative Alexandria Ocasio-Cortez of New York, who wore a white cape blazer during the 2019 State of the Union.
Avant-garde coats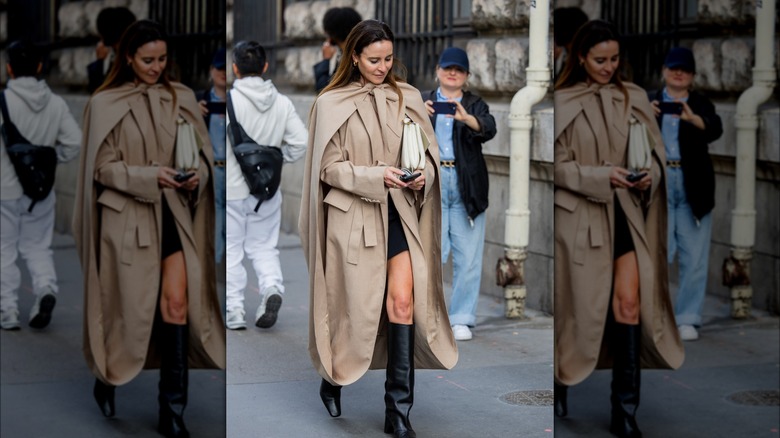 Christian Vierig/Getty Images
Those looking to get the full effect of a cape will find that coats can add this theatrical flair to their wardrobe. Caped coats are statement pieces that will make cold-weather outfits look regal and dressy. Sacai Fall/Winter 2023 turned the traditional coat on its head with a cape addition to classics like the trenchcoat. A cape coat is undoubtedly a must-have piece to add to your wardrobe.
Statement tops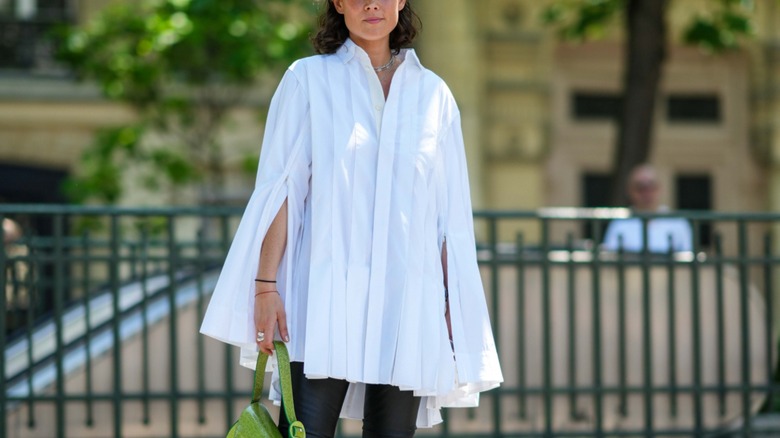 Edward Berthelot/Getty Images
Even if you aren't wearing capes in your outerwear or dresses, you can still bring this gothic-inspired detail to your daily life. Incorporating caped tops into your wardrobe adds a stylish touch to your everyday looks and will help make each day an event. Christopher Kane Fall 2023 exemplifies how this detail is enough to turn a high-fashion look into your new go-to piece.
Cape shawls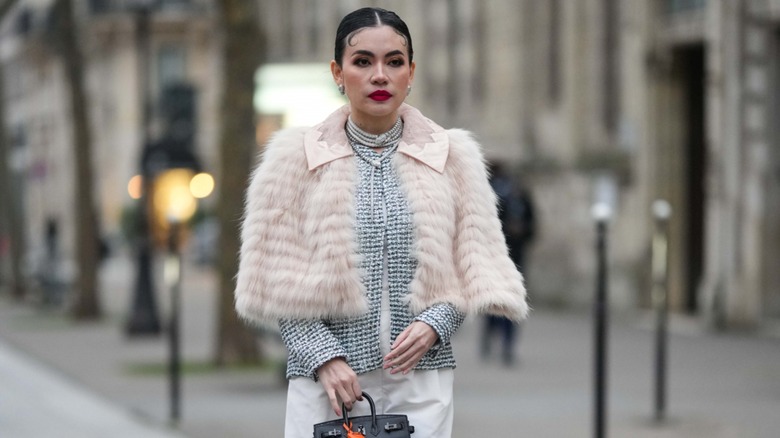 Edward Berthelot/Getty Images
Sometimes, your outfit needs a high-fashion touch to take it to the next level. While shawls might seem old-fashioned, they're the perfect piece to show off your cape. Caped shawls are unique yet wearable items that you can incorporate into your everyday style. Look no further for the elegance of a caped shawl than the Saint Laurent Fall 2023 show, which showcased a wearable ensemble that is easy to replicate.