Angled Bob Haircuts Are Back On Trend - Here's Some Inspo For Your Next Salon Appointment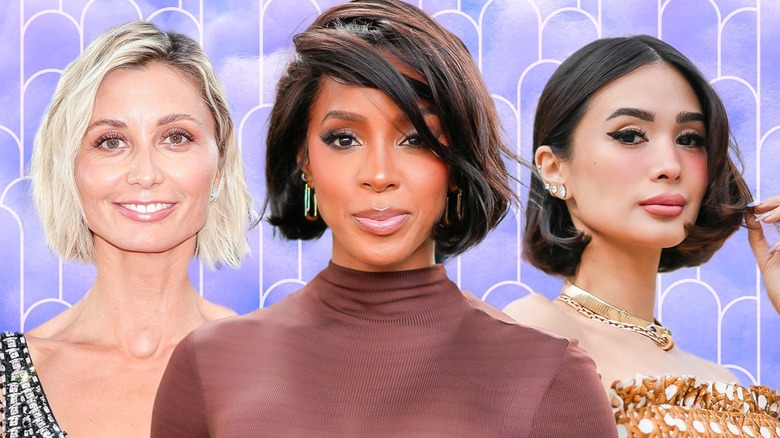 Static Media/Shutterstock/Getty
There are many ways to rock a shorter bob length, from effortlessly chic French bobs to more texture-centered layered bobs. Like several other styles that experienced prominence in the 2000s, the angled bob has made a comeback in 2023. This haircut's roots reach all the way back to the 1920s thanks to figures like silent film star and style icon Louise Brooks. Now, it has returned to refresh our hair rotation.
The "angled" aspect of the angled bob comes from making the back of the hair shorter than the front. This slight imbalance creates a chic transition that can be styled in multiple ways. Variations of this trend, like the inverted bob and Rihanna's showstopping asymmetrical angled bob from her "Umbrella" era in 2007, are also popular cuts that will add visual interest to your hair. While cutting your hair shorter may seem daunting, the angled bob gives you a stylish reason to chop off your locks.
Curly angled bob
While long curly hair is a dreamy look, a short, angled curly bob offers a fun alternative for those who want to embrace the shorter-hair trend without sacrificing the texture of their natural curls. This approach is ideal for individuals who desire to lighten the weight of their long curly hair with a low-maintenance yet stylish cut.
Layered angled cut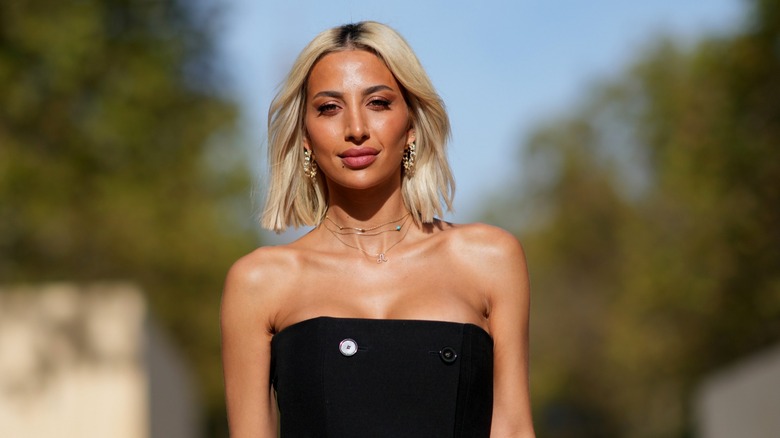 Edward Berthelot/Getty Images
Adding texture to your hair is crucial for creating movement and volume. To achieve this texture in shorter styles, opt for a few layers that add dimension. Layers can give your strands a high-end and chic look, especially when paired with an angled shape. Incorporating layers into your bob will also provide you with numerous styling options that will make you want to get rid of any unnecessary hair.
Angled lob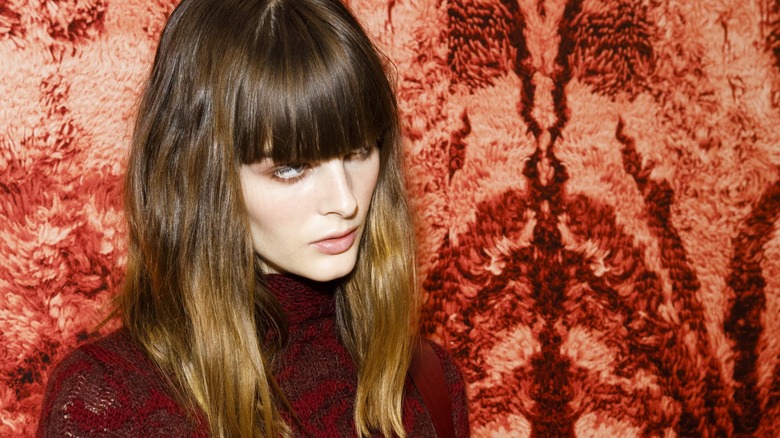 Rosdiana Ciaravolo/Getty Images
Undeniably, cutting your hair short can be overwhelming. However, if you're still itching for an angled bob but don't want to lose all of your length, the lob is the ideal choice. The long bob, also known as the lob cut, typically falls anywhere between the chin and shoulder, striking a perfect balance for those seeking a change. This adds volume and thickness to your hair, making it a smart option for your haircut.
Angled bob with bangs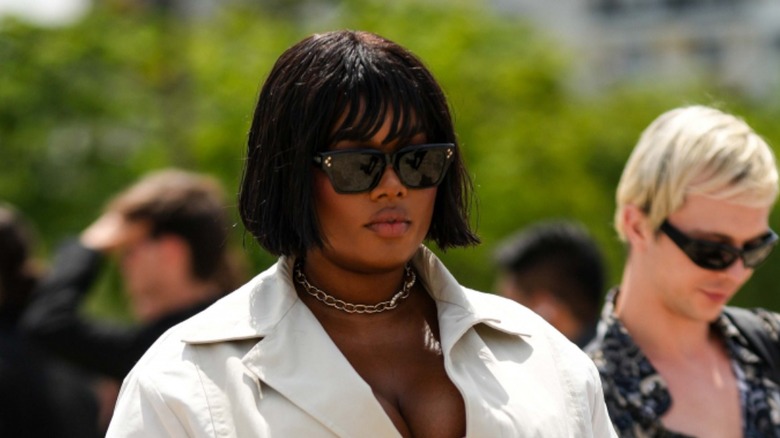 Edward Berthelot/Getty Images
Adding bangs to your angled bob haircut is a way to personalize this hair trend. While shorter hair already emphasizes your face, bangs can further frame your face and highlight your facial features. If you want to hide your forehead or create the illusion of a smaller face, this hairstyle is an excellent solution.
Soft bob
The way you prefer your ends will determine the overall look of your angled bob. For a dreamy and wispier appearance, opt for softer and less blunt ends. Wispy ends create a natural and effortlessly messy look, adding a lived-in feel to your hair. This haircut is ideal for those seeking a more natural yet polished and elegant hairstyle.
French touch
When it comes to angled bobs, a longer length is ideal for those who want a less drastic haircut. However, for those who desire a more dramatic change, a French bob, which is shorter than chin-length, is the way to go. An angled French bob haircut also has a retro appearance reminiscent of a 1920s movie.
Blunt cut
While soft bobs provide a dreamy element, a blunt haircut can give you a powerful and cutting-edge look. The blunt cut involves cutting the hair straight across in a sharp line. This type of cut allows your angled bob to stand out, highlighting the shape. Unlike other angled bob hairstyles, a blunt cut can give you a low-maintenance, effortlessly styled look every time.