Sunglasses To Help You Nail The Quiet Luxury Look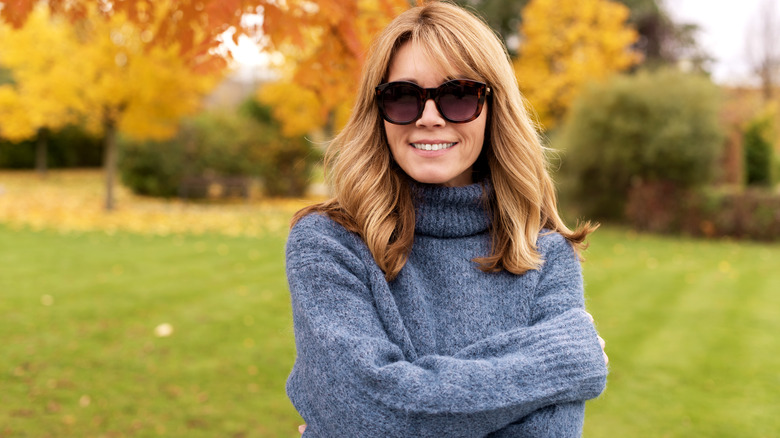 Szepy/Getty Images
For all of modern history, sunglasses — regardless of brand — been categorized as a luxury item. After all, they're more of an extra than a necessity for most people. While shades are certainly a very common accessory in today's world of accessibility, that very slight air of excess is exactly what makes them ideal for the quiet luxury aesthetic. This look depends on high-quality staples that merely suggest the idea of wealth and luxury rather than declaring or reaching for it. 
If you're someone who aims to embody an aesthetic that places classic, understated sophistication over fleeting trends, quiet luxury is the vibe for you. An accessory as simple as a pair of sunglasses can help you achieve it. If you feel like your attempt at quiet luxury isn't quite where you want it to be, consider this your guide to using sunglasses to add a final touch that brings your look together.
Small round wire-framed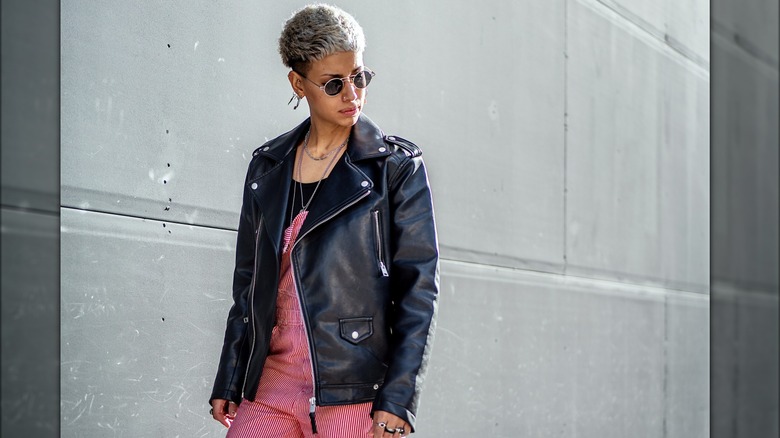 Neonshot/Getty Images
If you're living out your baddie era dreams this fall season but still desire a whisper of quiet luxury, a pair of wire-framed small round sunglasses is the vintage vibe you need in your life. Pair with an edgy black leather jacket for the ultimate in effortlessly luxurious coolness. Bonus points for matching combat boots.
Classic black wayfarer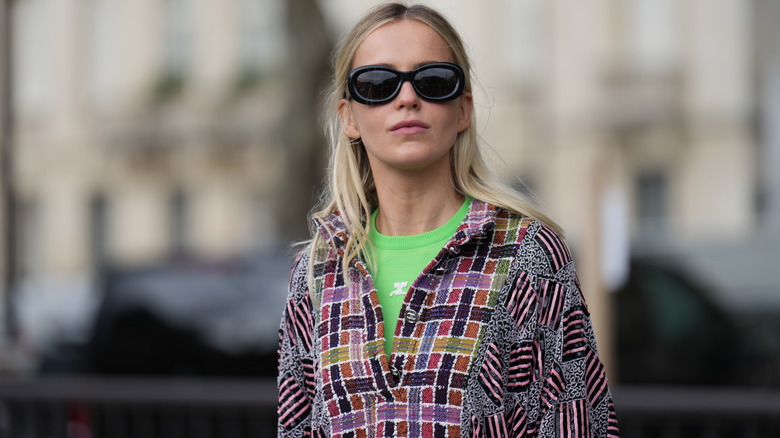 Edward Berthelot/Getty Images
For those who like to keep their look classic but in a modern way, wayfarers are the way to go. The rounded square shape complements a wide variety of face shapes and the thick plastic frame adds just enough subtle drama to suggest a hint of luxury. 
Wire-framed octagon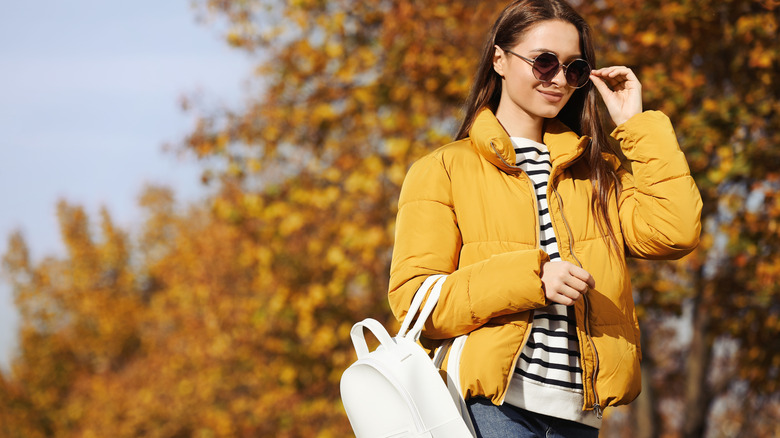 Liudmila Chernetska/Getty Images
When traditional sunglass shapes just feel a bit on the boring side, try a pair of octagon shades on for size. As long as you stick to a simple wire or single-color plastic frame, even this ultra-modern lens shape can achieve a look of subtle opulence without sacrificing uniqueness. 
Skinny rectangle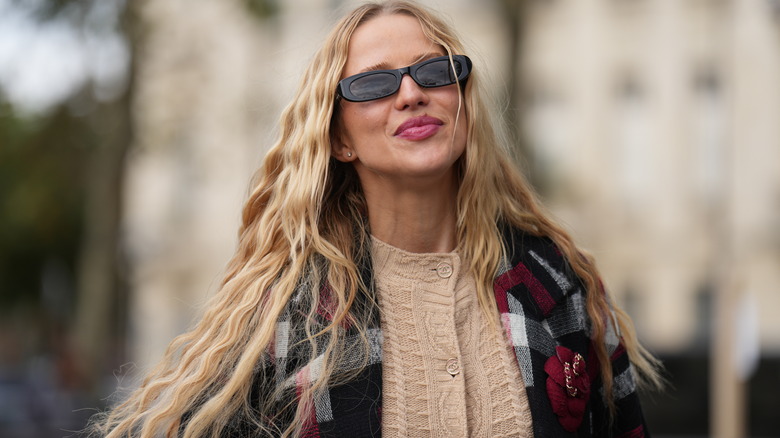 Edward Berthelot/Getty Images
Looking to add a slightly retro vibe to your quiet luxury aesthetic? Skinny rectangle sunglasses are a fun way to create a throwback to the teeny tiny sunglasses of the 90s without going full-on miniature. Just keep in mind that the shape can make your face look longer in comparison, making it ideal for those with short or round face shapes.
Big, bold, and embellished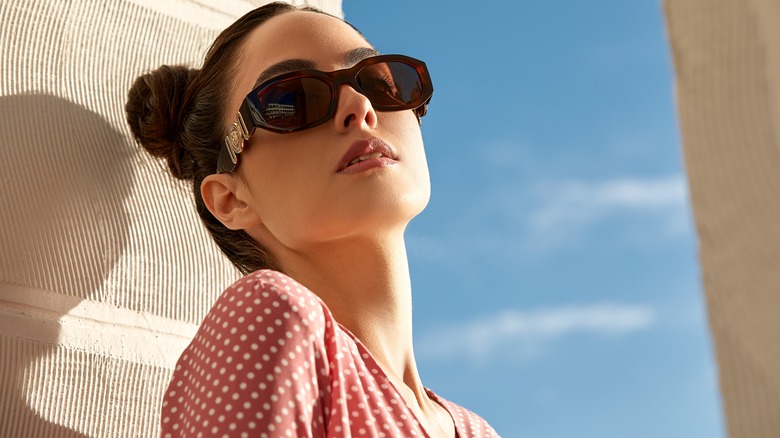 Gerain0812/Shutterstock
You might think sunglasses have to be plain and understated to work with a quiet luxury vibe, but that isn't necessarily the case. If you love big, bold sunglasses with decorative embellishments, you don't have to give them up. Instead, keep the rest of your look classic and simple. Stick with solid colors or classic patterns and understated hair and makeup, and you can still nail the overall subtleness you're aiming for. 
White rectangle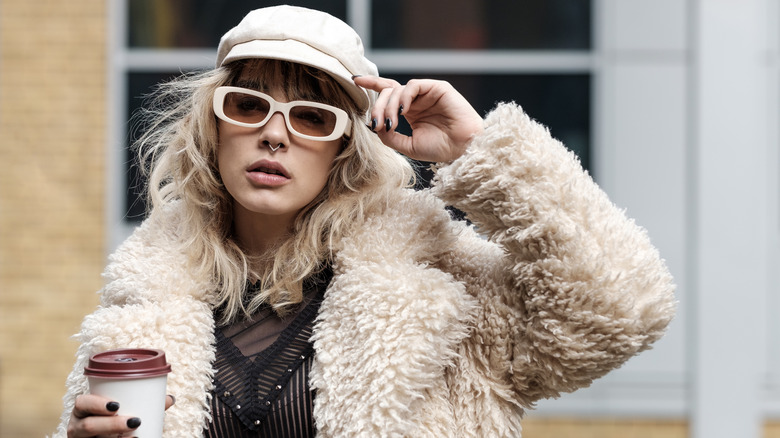 Jorge Elizaquibel/Getty Images
Despite how it may seem, black, brown, gold, and silver aren't the only neutrals in town when it comes to sunglasses. A white or cream frame can convey the same quiet luxury vibe, especially when matched with simple, classic, high-quality outerwear, footwear, or other fall capsule wardrobe essentials.  
Large round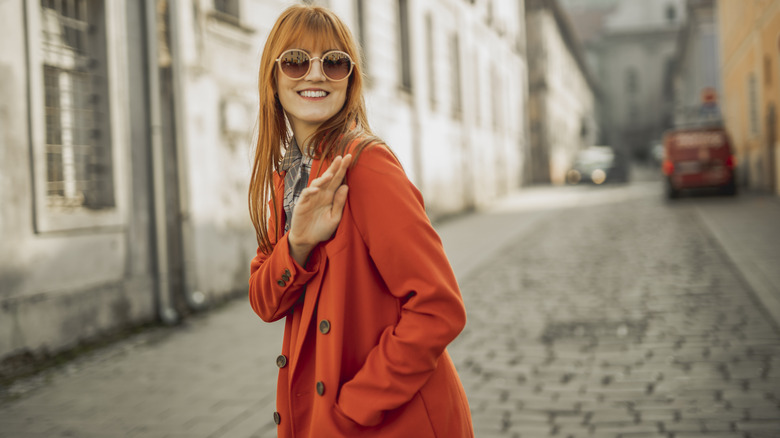 Eleganza/Getty Images
The difference between small round and large round sunglasses can be rather shocking. In terms of the quiet luxury aesthetic, a small round pair adds an air of edginess to the look. A large round pair brings a more classic, sophisticated, and slightly artsy vibe to the table. 
Mirrored aviator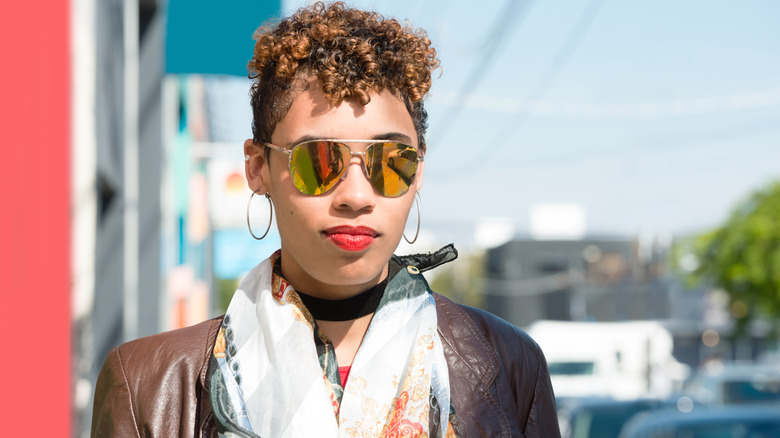 Boogich/Getty Images
If you like the idea of incorporating a bit of edginess into the quiet luxury vibe but aren't a fan of the small round sunglasses look, consider a pair of iconic mirrored aviators. Pair a silver frame with black leather or a gold frame with brown leather to create the perfect combination of coolness and down-low luxuriousness.