Dark Florals Are Trending For Fall 2023 - Our Styling Tips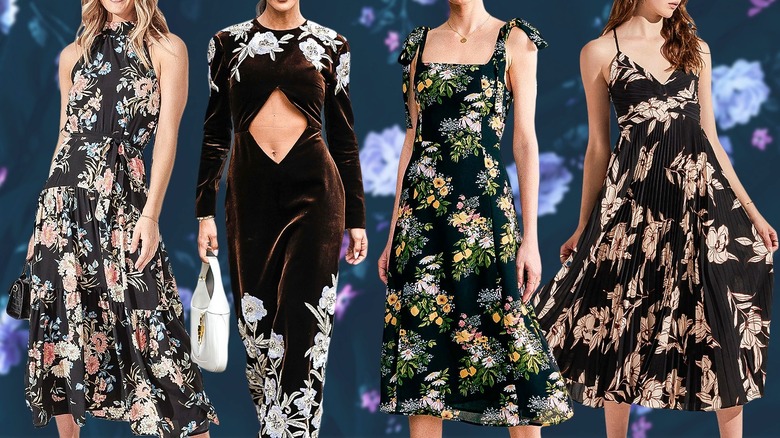 Static Media / Shutterstock / Getty
Florals for spring? That's a no-brainer. Florals for fall? A chic alternative to plaid. Although florals are seen year-round, you'll mostly see people rocking the pattern in spring and summer, where bright and vivid florals create soft, feminine looks. However, brands such as Armani featured florals in darker and sultrier hues and styles during its Giorgio Armani Privé Fall/Winter 2023-24 Fashion Show. These darker florals are less spring-inspired and, as such, are better apt for the fall and winter. With a darker floral print, you can turn any muted fall look into one that's blooming and chic.
Styling a floral print is easy, but fitting it into our fall wardrobes can be challenging. Although the same rules apply, whether it's a ditsy print or an oversized floral pattern, you want to infuse it with fall-inspired colors and styles to blend seamlessly into your look. Adding a dark floral print to your fall ensembles can create the perfect outfit, giving off fall cottagecore vibes.
Autumnal colors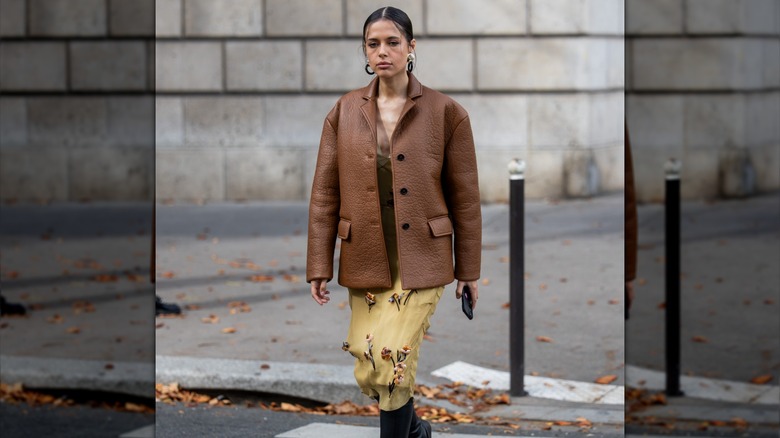 Christian Vierig/Getty Images
Wearing dark floral prints in the fall is a no-brainer, but opting for fall-inspired hues is the best option for a cohesive look. Stick with dark, earthy tones like browns, mossy greens, and dark yellows for a truly authentic autumn outfit. Add another fall-colored piece, whether a leather coat or fuzzy jacket, to pull it all together.
Printed outerwear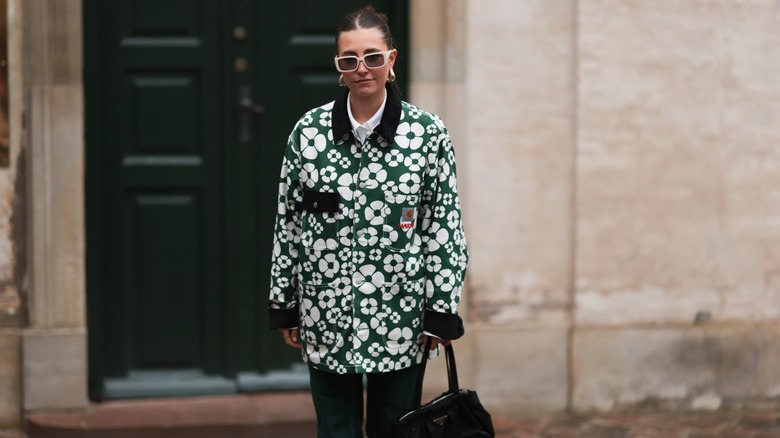 Jeremy Moeller/Getty Images
Opting for dark floral prints for your outerwear is an easy way to style a dark floral in the fall. Since fall is the season to bring out all your favorite sweaters, jackets, and coats, your floral outerwear will be your most used pieces. Grab some coats and scarves with dark florals to break the mold of plain, neutral designs. Dark floral designs add something fun and engaging even in gloomy weather.
Sheer florals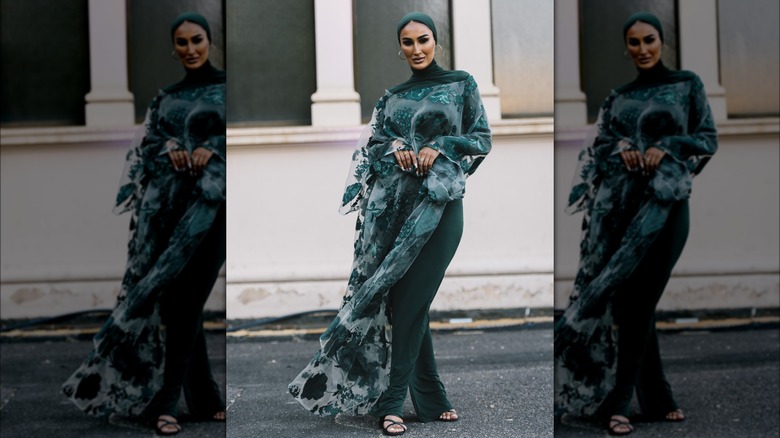 Naomi Rahim/Getty Images
In 2023, we've seen how sheer clothing has become even more popular than in the '90s or Y2K era. With so many ways to wear sheer clothing nowadays, there's no reason why you can't incorporate dark florals. Opt for sheer blouses with dark floral embroidery for an exciting mix of high-end, chic, feminine style elements. Keep warm and cozy with some warm outerwear pieces or tights this fall.
Polished patterns
Jeremy Moeller/Getty Images
Although many know floral prints from sundresses or similar items, florals don't always need to be feminine silhouettes. With darker hues, floral prints can suit officewear pieces including blazers, trousers, and vests. Opt for a dark floral blazer or pants to add a fun print to your workwear or street-style 'fits.
Peek-a-boo florals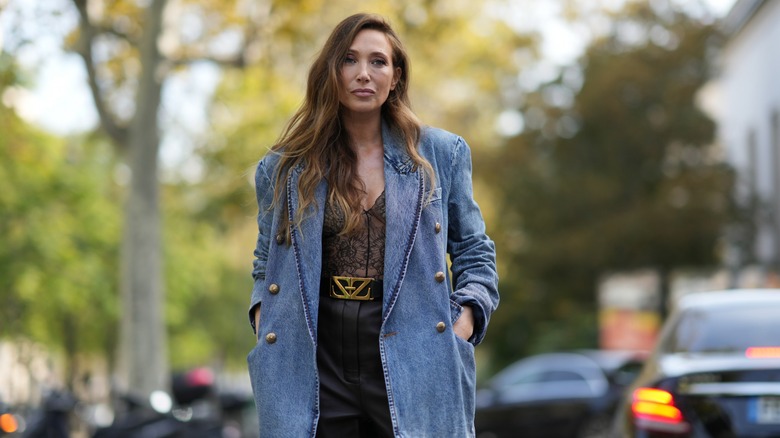 Edward Berthelot/Getty Images
Floral prints don't always need to be bold or apparent. Adding darker florals in small details is enough to create a visual distinction that can break up a monotone outfit. Whether via a dark floral scarf or bodysuit hidden underneath layers, showing just a hint of a dark floral pattern is perfect for those not used to wearing prints year-round.
Rose accessories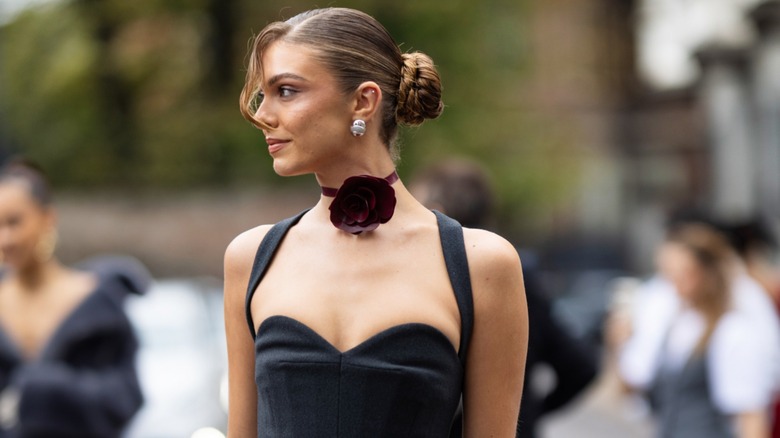 Valentina Frugiuele/Getty Images
Who said florals could only be printed? Wearing dark florals in the form of your favorite accessories is the perfect way to add a floral touch to all your outfits. Not long ago, rosettes were the must-have wardrobe accessory or accent. Bringing back this trend in a dark red or black is also a great way to add a 3D effect to your solid-color clothing.