What To Know About The Snooze Dating Trend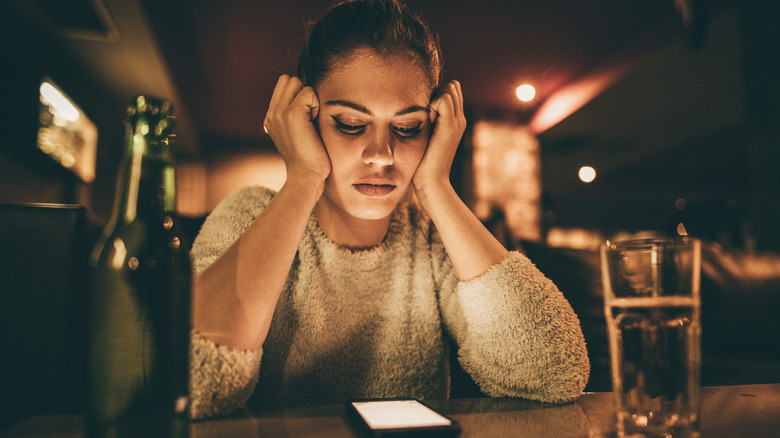 Skynesher/Getty Images
The modern world of online dating can feel a bit like a minefield at times. If you aren't getting ghosted, glamboozeled, cushioned, or stuck in a situationship, you may find yourself accused of a dating app sin like kittenfishing. Now, there's a new dating phenomenon to worry about (or rejoice in) — snoozing. Despite what the name might suggest, snoozing doesn't refer to someone falling asleep while out on a date; it means hitting the snooze button on the dating process.
Depending on which type of snoozing a person engages in, they might choose to hit snooze on a particular dating app match or conversation until a later date or to snooze dating altogether. Either way, being on the other end of a potential love interest who decides to flip the snooze switch can sting a bit. Consider this your guide to everything you need to know about the snooze dating trend. 
Conversational snoozing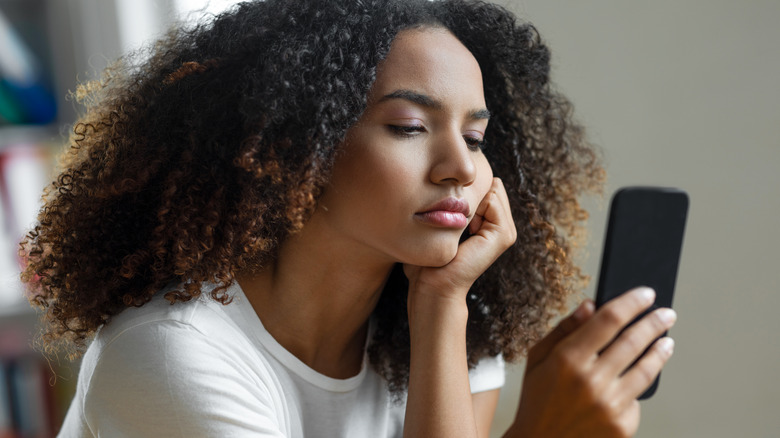 Bymuratdeniz/Getty Images
The snooze dating trend, in its most casual form, involves a person matching with someone on a dating app, getting involved in an ongoing conversation with that match, and then intentionally pausing the chat. Why would someone snooze a successful conversation on a dating app? There are many potential reasons for someone to stop a conversation while intending to pick it back up in the future. However, there is one reason in particular that seems pretty consistent with modern dating standards: indecision.
Unfortunately, snoozing can be used as another way for someone to explore their other options while keeping a current match simmering on the back burner. By the time they decide they want to follow through with un-snoozing the conversation, you could end up being their second, third, or seventh choice without ever even knowing it. If you suspect you're being snoozed by a match, don't hesitate to ask them what's up. You might be pleasantly surprised to find their break has more to do with focusing on other areas of their life than scoping out "better" options.
Dating app snooze feature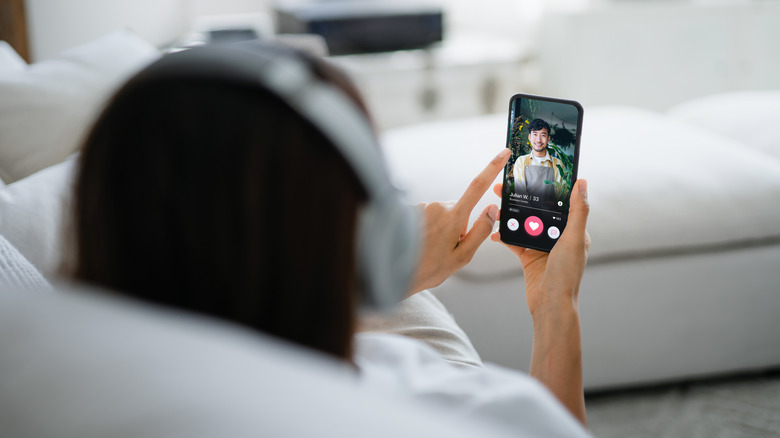 Asiavision/Getty Images
Snoozing has apparently become so commonplace in the online dating world that mainstream dating app Bumble has now incorporated an official snooze mode feature. This mode allows daters to hit the snooze button on dating as a whole — rather than temporarily abandoning individual conversations — without deactivating their account. When you activate snooze mode, your profile becomes temporarily invisible, so you won't be acquiring new matches. You can choose to snooze for a day, three days, one week, or indefinitely.
The great news about snooze mode is that it allows people to set an away message that will be displayed to their current matches while they're set to snooze. This means that rather than being left in the dark about why your match stopped speaking to you, you can see that they are simply focusing on their career, taking a break from screens, or taking a self-care week. If you're an online dater with a tendency to snooze, taking advantage of this feature seems like the most mature, considerate way to take part in the snooze dating trend.