Whatever Happened To Athr Beauty?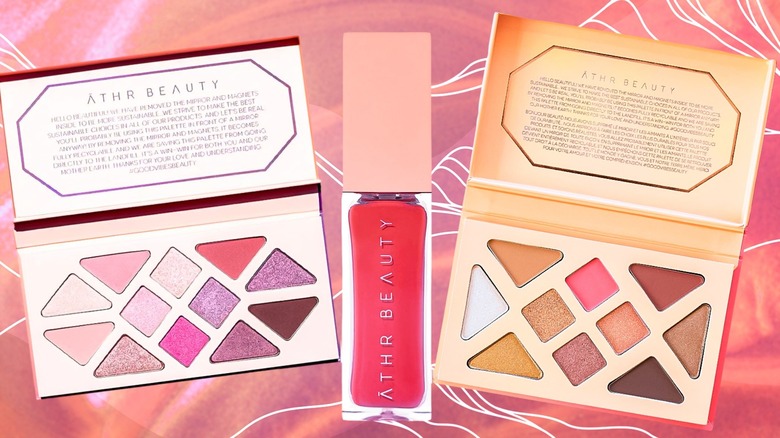 Static Media / Shutterstock
In May 2023, the clean beauty world was shocked by an update posted to Athr Beauty's Instagram account. "To All Our Beloved ATHR Beauties," the post began. "With a heavy heart, we have to say goodbye..." The brand officially announced its closure after five years of making strides for sustainable, zero-waste beauty products.
Advertisement
Tiila Abbitt, who had previously worked as a senior director of product development at Sephora, launched Athr Beauty in 2018. In a blog post on the Athr website, Abbitt shared her inspiration for starting the cosmetics line: "Zero waste and non-toxic makeup. I knew it was possible and I left to prove it- all on my own (a total real #girlboss)! I do not compromise on anything when developing makeup products. I do not compromise on formula or efficacy. I do not compromise on packaging." With these values in mind, she founded Athr, which would create the first zero-waste eyeshadow palette, use only 100% recyclable packaging, and produce clean formulas free of 3,000 potentially harmful ingredients.
Advertisement
Athr quickly became a leader in the industry — both among clean beauty labels and conventional brands. The company sold about 20 different products and could be found at Sephora, Neiman Marcus, Anthropologie, and hundreds of other boutiques and e-commerce sites. Still, its success wasn't enough to keep it in business.
Athr Beauty accomplished a lot in just five years
Athr Beauty began as a little beauty brand with a big mission, and, in many ways, it excelled at what it set out to do. In a 2020 interview with Entreprenista, Tiila Abbitt noted the success of her zero-waste Rose Quartz Crystal Gemstone Palette, explaining that it won awards from MindBodyGreen, Refinery29, Byrdie, and other publications. Athr's Radiant Ruby Lip Creme, with recycled and recyclable packaging, also got a nod from Allure's Best of Beauty Awards. In another interview with Convoy, the founder mentioned the positive feedback she'd received from customers. "For me, all my products are rated either 4.9 or 5 stars on Sephora," she revealed. " ... [an] average conventional beauty brand averages like a 4.2 and if you take my brand at a clean makeup, clean makeup is like at a 3.8. So that to me is really what I'm proving."
Advertisement
The cult favorite continued to receive recognition from a variety of media outlets, including The New York Times, Vogue, and Forbes. By the end of its five-year run, Athr claimed it had prevented over 500,000 pieces of packaging waste from ending up in landfills and helped propel clean beauty forward with innovative materials and cosmetics formulations.
The company faced financial struggles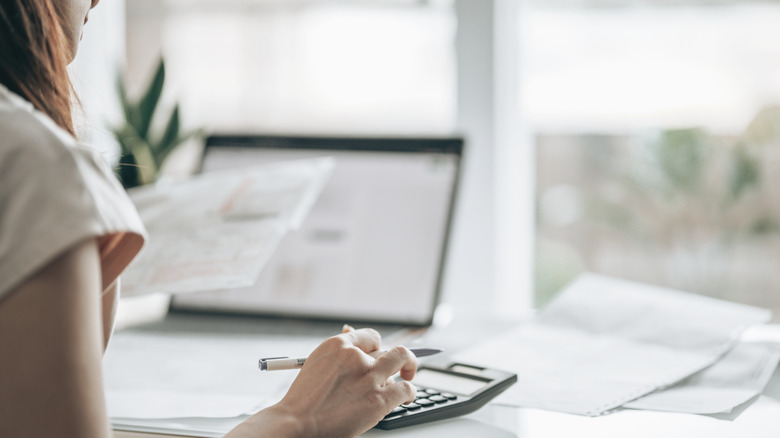 Shih-wei/Getty Images
From the outside, Athr appeared to dominate the beauty space, but internally, it ran into financial hardship that likely contributed to its downfall. In her Entreprenista interview, two years after starting Athr, Tiila Abbitt expressed regret over not raising funds before the company's launch. "Having enough money from the start to help build brand awareness and keep up with demand would have been much less of a headache," she reflected candidly. One year later, in 2021, Abbitt gave insight into her struggles to find compatible investors in a video for CosmeticsDesign. "I've yet to meet a VC [venture capitalist] that really understands impact investing. So, they have this model where they want you to grow as fast as you can and sort of pick up the pieces later, which being a sustainable brand is not what Athr Beauty's about," the clean beauty CEO shared.
Advertisement
That year, the brand managed to raise over $333,000 through crowdfunding, though it still lacked the funds needed to keep up with industry and customer demand. "I self-funded the brand by taking out a second loan on my house for $100,000, and I did a million out of the gate," Abbitt told Beauty Independent after announcing Athr's demise. "Unfortunately, the headwinds kept coming so we weren't able to regain traction. Before, people said it takes $1 million to launch a beauty brand. Now, people are saying it takes $5 million."
Pandemic setbacks and lawsuits may have dealt the final blows
Raising funds and building financial momentum can be hard for any small business, but additional setbacks might've been what really took Athr Beauty down in the end. First, the company experienced supply issues during the COVID-19 pandemic, at a time when the brand could've made major headway. "I had a manufacturer go out of business, for my Radiant Ruby Lip Cremes that won an Allure Best of Beauty Award. And I had zero stock to sell when the product won, so a huge missed opportunity. Not to mention, I had so many clients asking for it constantly, it's hard to disappoint them," Tiila Abbitt explained to Entreprenista.
Advertisement
Athr Beauty also faced legal troubles that caused significant damage to the up-and-coming brand. "Athr Beauty has been very up and down," Abbitt admitted to Beauty Independent. "Every time we would reach these great highs, we were hit by some sort of lawsuit, and each time it pushed us back further and further, hitting us with incredible costs, time and stress." Most notably, Athr Beauty — originally known as Āether Beauty — went up against an apparel brand named Aether and lost, forcing the clean beauty line to completely rebrand.