How To Style Your Hair For Holiday Events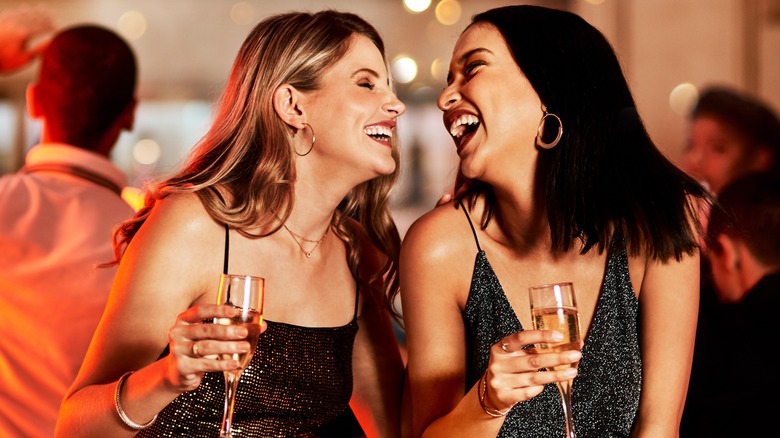 PeopleImages.com - Yuri A/Shutterstock
As the holiday season creeps up, so do endless gatherings and events. From work parties to family get-togethers, it seems something is happening every weekend. As lovers of glam, it is no surprise that many of us are looking forward to the fashion and beauty that comes along with the season. Yet, with all these parties and events happening, running out of new and fun looks is too easy to do. It can be impossible and unsustainable to buy a new outfit for every holiday event. Luckily, there are other ways to create a fresh look each time you have a party or event to attend. One of these ways is changes in your hairstyle.
Advertisement
A new hairstyle is an easy way to completely change your look. While a big, voluminous style can be fun and flirty, sleek hairstyles can leave you looking serious and sophisticated. This holiday season, change up your look for every event with a new hairstyle.
Mini face-framing braids
If you are looking for a fun and unique holiday hairstyle, mini face-framing braids can be a great option for you. Leave the rest of your hair free-flowing, and style skinny braids in the front for a unique detail that will elevate your entire look. Add bows to the ends of the braids for a special holiday touch.
Advertisement
Soft girl curls
Voluminous and loose curls are a great hairstyle that will involve no pins, clips, or rubber bands. The style will give your entire look an effortless appearance. Style this look with a large-barrel curling iron. You can also use curling rods or rollers for a no-heat set that's gentle on your locks.
Advertisement
High pony with loose tendrils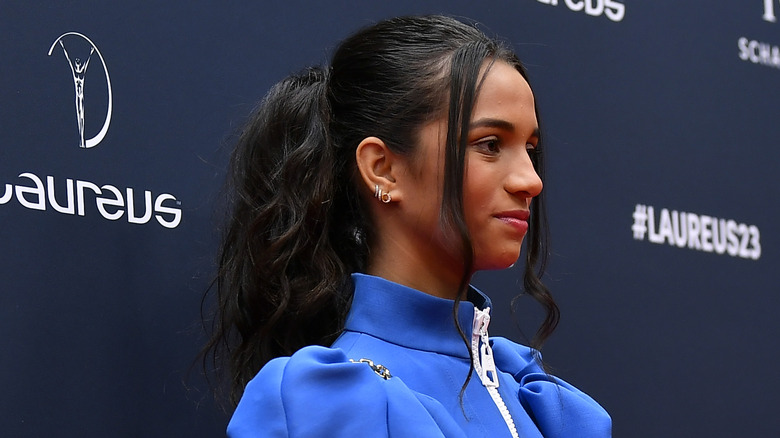 Aurelien Meunier/Getty Images
A sleek style perfect for the holiday season is a high ponytail with face-framing tendrils. The look will keep your hair out of your way while you dance the night away. It's not quite as severe as a sleek bun, perfect for times you want to let loose. Simply position your ponytail high and add curls (or even extensions) for extra bouncy volume. Finish it off by pulling a few pieces out around your face.
Advertisement
Bow hairstyles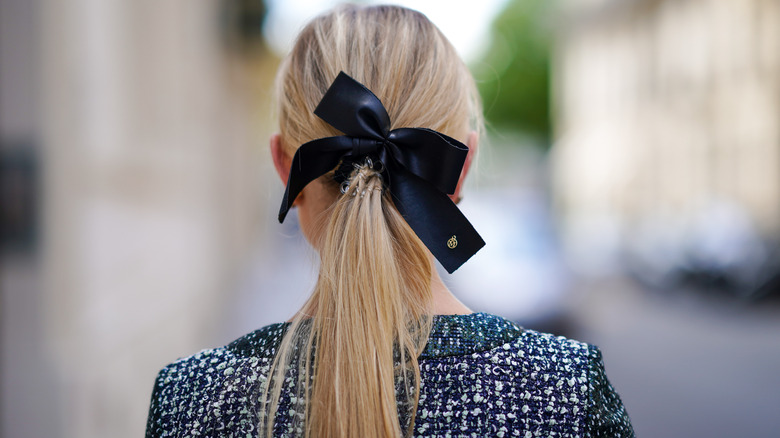 Edward Berthelot/Getty Images
With the rise of balletcore and other highly feminine aesthetics, it is no surprise that bows are the accessory of the moment. There are plenty of hairstyles that a bow can easily be added to, including mini ponytails and braids. A classic, though, is securing a simple bow around a low ponytail. While the hairstyle can appear casual at first glance, this logoed bow completely elevates the look.
Advertisement
Sleek half-up, half-down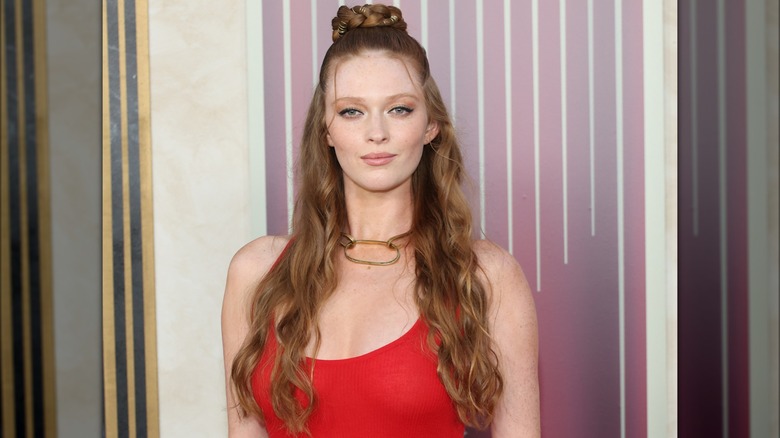 Monica Schipper/Getty Images
For a sleek look that still involves leaving some of your hair down, try a slicked back half-up, half-down hairstyle. You can leave skinny tendrils in the front, as shown, or slick all of the top of hair back tightly. The bottom layer of hair will still be free and flowing.
Advertisement
Buns - sleek or curly
Buns and chignons are always in style, especially for more sophisticated events. A favorite of every it girl, Sophia Richie-Grainge proved the hairstyle can truly elevate even the sleekest of looks as she wore the slick bun on her wedding day. Want to flaunt your curls? A high curly bun is equally elegant. Sleek buns are easy to create, with a little mousse or hairspray to control flyaways. Position your bun at the nape of your neck for the utmost sophistication. Curly girls can pull their hair high, leaving loose pieces in the front to frame the face.
Advertisement