Everything You Need To Know About One Of 2022's Trendiest Hair Colors, Expensive Blond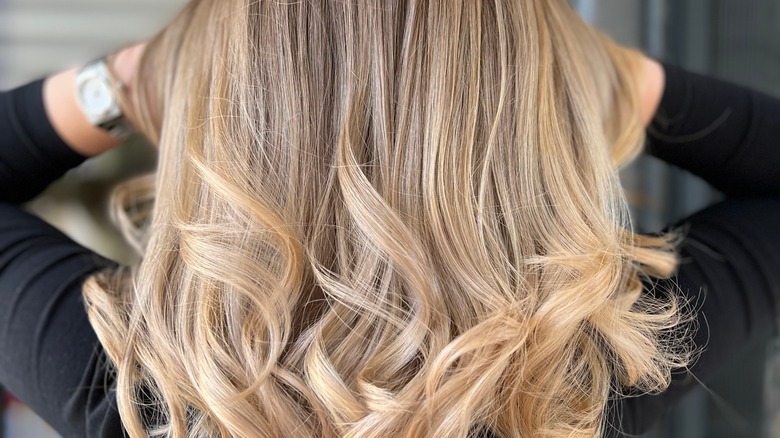 Adelina Elena Bujor/Shutterstock
We know how excited everyone has been to get in on the copper-colored hair trend at home, as flaunting red-tined locks has been one of 2022's most prominent hair color choices. However, Allure rounded up some more hot hair hue trends, such as vibrant, non-traditional colors like pink or green. Another popular choice has been the "expensive brunette" look, which focuses on accentuating brown hair through shininess and depth, creating an expensive effect.
According to Glamour UK, blondes can now get the expensive look too because the "expensive blond" hair color is about to be another significant trend for 2022. Glamour UK explained that this warmer spin on traditional blond locks is similar to the expensive brunette look because it also features blending and depth rather than the usual platinum or yellowy blond hues. But, of course, the expensive blond hair color is typically much lighter than the expensive brunette hues. Since this color is so involved, it's recommended to get it done by a professional rather than attempting it from home.
The expensive blond look is everywhere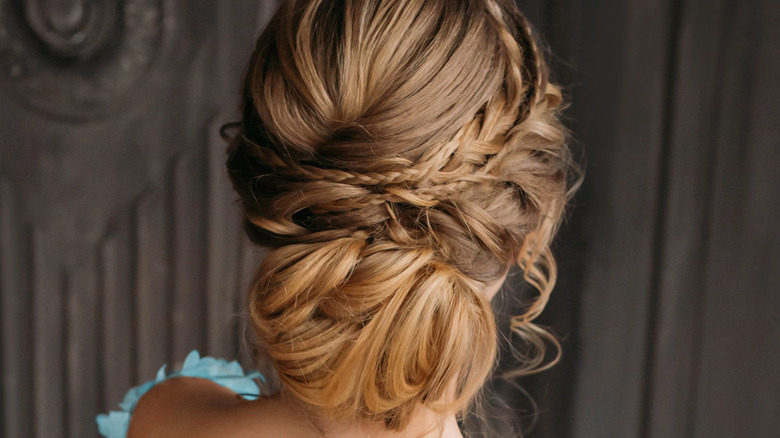 Ironika/Shutterstock
As if we needed another reason to obsess over the expensive blond hair trend, InStyle explained that a plethora of celebrities have been rocking this mesmerizing hair color. For instance, Margot Robbie, who used to be the epitome of the classic "blond bombshell" trope with a super-bright, light shade of blond, now flaunts a softer, more blended blond hue that certainly fits under the expensive blond category. Furthermore, the talented Jessica Alba has been seen rocking the expensive brunette and expensive blond hues, and she looks beautiful both ways.
If you want to more clearly visualize this hair color, you can find plenty of examples of what it looks like on Instagram by searching #expensiveblonde. As with most hair colors, you'll find a few variations of the glamorous hue. While most expensive blond hair colors follow the same idea of a shiny, dimensional appearance, some are still a bit darker while others feature some more icy strands.
So, are you ready to not just go blond, but go expensive blond?