Should You Use Blue Tansy In Your Hair?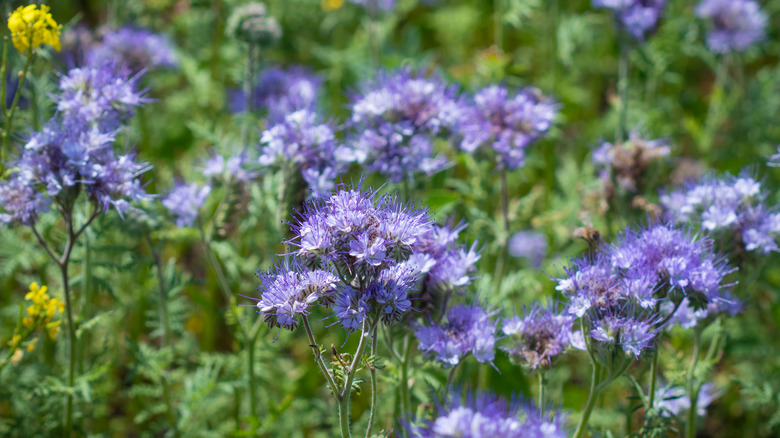 janar sinivali/Shutterstock
We're obsessed with everything related to beauty and hair care between the best nighttime routines for seriously gorgeous hair and all the tips on how to banish frizz when air-drying your hair. So, of course, we can't get enough of 2022's prominent hair and beauty trends. Some of the most significant hair-related trends include braids, lobs with side parts, and inspiration from the early 2000s (via Nylon). Meanwhile, some of 2022's hottest beauty trends consist of glowy skin, wearing gems on your face, super sparkly manicures, and bold lipstick, per PureWow.
Advertisement
Blue tansy has been gaining some buzz in the beauty world, too. Contradicting its name, blue tansy products come from a yellow plant that features slim leaves with fur in a white hue (via Healthline). It's no secret that blue tansy is having a moment in the beauty industry because it can help you heal your skin. But can blue tansy help you improve your hair in addition to your skin?
Blue tansy is good for your hair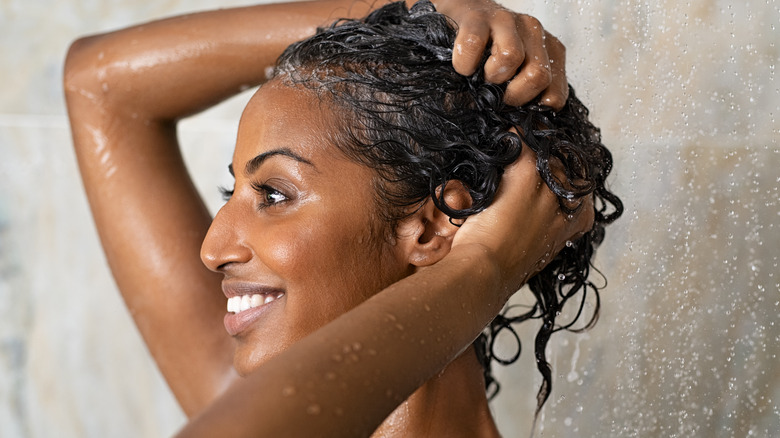 Rido/Shutterstock
Although you probably think of skincare before hair care when you hear about blue tansy, it can help your hair, too. According to Byrdie, blue tansy can help your scalp feel smoother, make your hair more durable, and even help you avoid dandruff. Plus, it's not limited to only working with certain textures or styles of hair — it's beneficial for anyone with a sensitive scalp or hair that tends to get dry.
Advertisement
"Everyone can benefit from using blue tansy because of all the antioxidants ... It's also in some shampoos and conditioners as it provides relief for an itchy scalp," esthetician Amity Spiegel told Well + Good. Plus, it has a pleasant smell! You can expect blue tansy oil to smell herby with a hint of fruitiness, per Body & Earth. Furthermore, blue tansy can have a soothing effect to help you feel calmer and less anxious (via Blume). So, how can you say no to using blue tansy when it can help you improve your hair, provide an enjoyable aroma, and have a relaxing effect?
Try these blue tansy products
If you have textured hair and want to add a plethora of blue tansy products to your hair care collection, you should look into Adwoa Beauty's blue tansy collection, which has many products for you to explore. For instance, the Blue Tansy Clarifying Gel Shampoo is ideal for cleaning and hydrating your hair. Available for $25, the shampoo has a perfect rating of 5 out of 5 stars. Anyone looking for a conditioner from the collection as well should check out the Blue Tansy Reparative Conditioner, which is selling for $25 and has 4.8 stars.
Advertisement
According to Byrdie, another excellent shampoo with blue tansy is the Living Libations True Blue Spirulina Shampoo. This moisturizing shampoo is perfect for healing your hair and preventing flakes, and you can purchase it at Free People for $28. With a rating of more than four stars, shoppers seem to adore this product. We can't wait to start experimenting with blue tansy!