Here's What You Should Do If Your Friends Don't Like The Person You Are Dating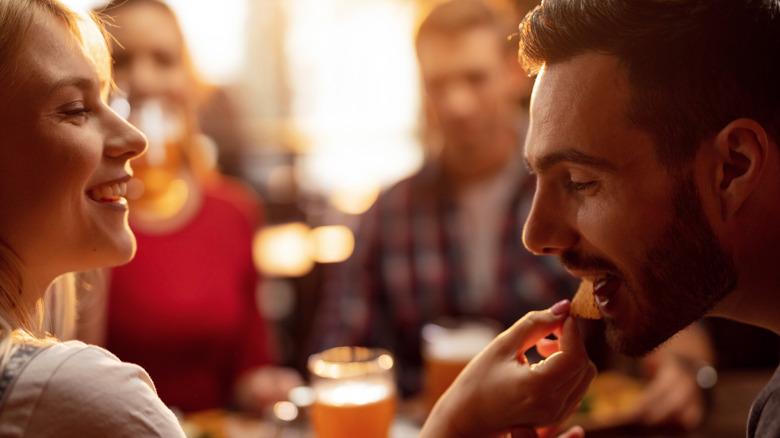 Drazen Zigic/Shutterstock
As Shakespeare put it, "The course of true love never did run smooth." Obstacles, such as sickness, poverty, and distance, add zing to romantic screenplays. But off the screen, they are far from inspirational, albeit much less farfetched. In the 21st century, we don't have to secretly hand one another saucy escort cards to avoid the glares of our chaperones, but we do have a girl code or bro code to adhere to.
Advertisement
For example, if you've been in a girl or boy squad at any point in your life, you might have heard of the "sisters before misters" or "bros before hoes" rule. Yup! In real life, it might not take death or family feuds to do you apart. Your besties' opinions can put your relationship through a wringer.
"If your friend or partner can't be around each other, it puts you in a difficult position," clinical and forensic psychologist Dr. Kate Balestrieri told The Zoe Report. Then, it no longer takes two to tango but rather three to make a relationship work. Having said that, your BFFs' disapproval of your partner doesn't have to be "a red flag" but rather a call for more caution on your end, as dating coach Connell Barrett told Elite Daily.
Advertisement
While this is a tricky situation to find yourself in, it's not uncommon. If you're struggling to make your pal like your beau, here's what you should do.
Hear your friends out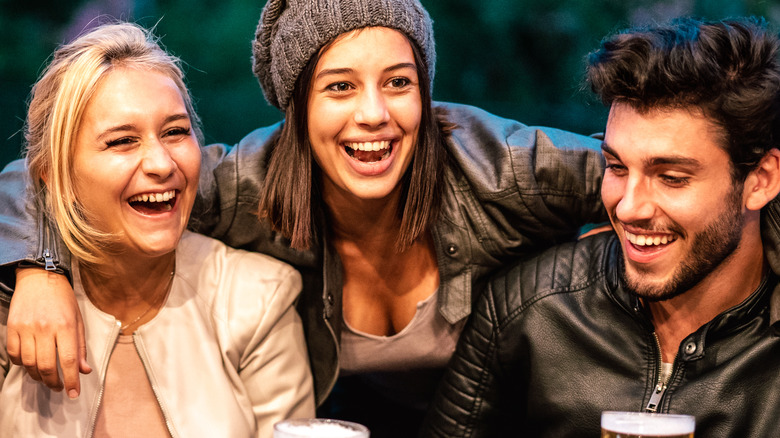 View Apart/Shutterstock
When your BFF digs at your significant partner or makes skeptical comments about your relationship, the first thing you should do is to hear them out. No matter how upset you feel, do not shut your friends down. There can be a variety of reasons why your friends don't like the person you're dating, per Talkspace. Their disapproval of your significant other may stem from a lack of shared values or incompatibilities in personalities.
Advertisement
If your friends are social butterflies and your partner is an introverted thinker who takes everything seriously, chances are that they can barely get along. Or maybe your friends think the one you're dating is not a good fit for you. If you can trust the issues they bring up to come from a place of care, you should take time to mull over their suggestions. After all, outsiders often have a viewpoint that an insider lacks, according to Bolde.
If you feel secure about your relationship, you should let your friends know that you want them to take a role of support as opposed to being a judge. Whatever the outcomes are, an open discussion with your friends can be enlightening for both of you and help you better understand each other's perspectives on life choices.
Advertisement
Get to the bottom of things and trust your instinct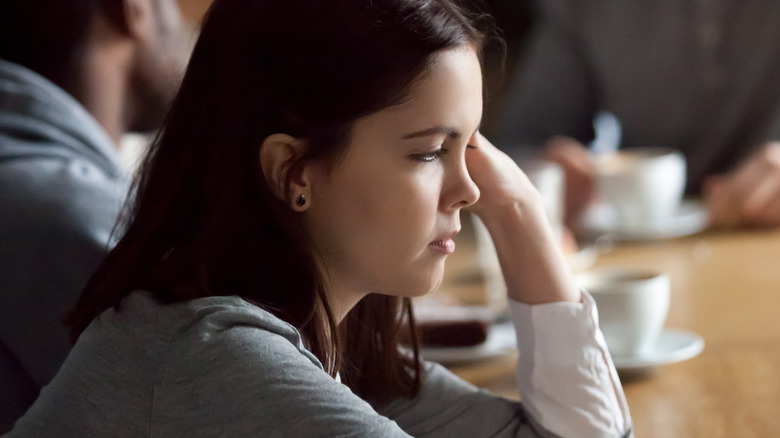 fizkes/Shutterstock
In an ideal world, you should believe that your besties have your best interest at heart. However, if you've watched "Bride Wars" or "Gossip Girls," you might already know that even a lifelong friendship can have patterns of covert dysfunctions.
Advertisement
Once you've heard your friends out and their arguments didn't hold water, you might have to ask yourself if this person has been a good influence in your life. Did they root for you in your previously achieved milestones? This may sound a little harsh, but actor and bodybuilder Terry Crews faced a similar dilemma with his close circle. "There are certain people in my life who are always jealous of our relationship who may have not realized it," the "Brooklyn Nine-Nine" star told Page Six about how he saved his relationship by not acting on his friends' advice.
In extreme cases, a jealous friend may try to sabotage your relationship, as relationship expert Susan Winter explained to Insider. Jealousy in this case doesn't necessarily mean that your friend has a crush on the person you're dating. It can be a sign of their unwillingness to share your attention with another person. If that's the case, you need to react to their skepticism in a gentle way. 
Advertisement
At the end of the day, you have to trust your instincts. You can make an effort to make both your friends and lover feel secure in your separate relationships with them. However, when your friends are not happy with the arrangements, you don't have to prioritize your friendship over your relationship. If you know the person you're dating is the one, you shouldn't let anyone derail your dreams.