Here's How Inflation Is Driving Down Kohl's In-Store Foot Traffic Much Lower Than Last Year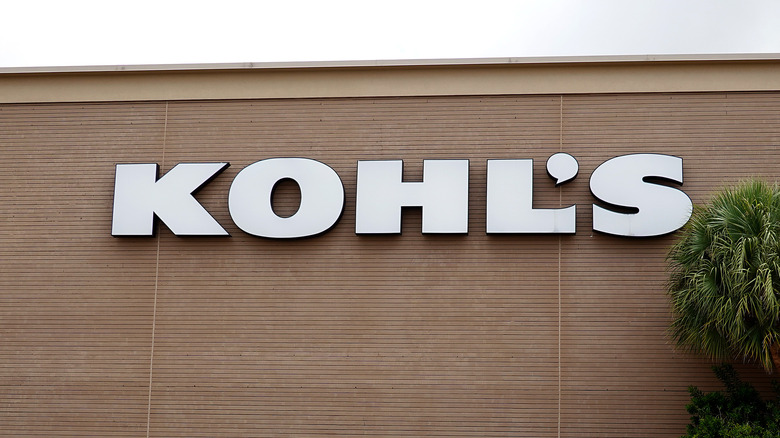 Joe Raedle/Getty Images
Inflation has been making life harder for many of us. Prices of food and gas have been rising so much that purchasing these essentials has become stressful and something many people dread rather than the simple task it was before the rise in prices. Since items necessary for survival have drastically increased in price, shopping for "fun stuff" like trendy clothes and makeup has become less of a priority for most people. Thus, people are shopping less than they did before inflation.
The glamorous yet pricey makeup retailer Sephora is having a harder time recovering after COVID-19 than anyone expected, as many people don't have the extra money to splurge on high-quality beauty products right now, thanks to inflation. Many clothing stores have been struggling, too. For instance, Forever 21 is having a hard time bouncing back from COVID-19, and some once-iconic department stores are finding it impossible to reach pre-COVID highs in foot traffic. One store that's having a particularly rough time getting visits is Kohl's.
Significantly fewer people are shopping at Kohl's during summer 2022
In early August 2021, Kohl's seemed to be pulling in an impressive amount of shoppers. According to data collected by SafeGraph, Kohl's had 371,227 in-person visitors in the U.S. on one day in August 2021. Then, the retailer had even higher numbers during the fall and winter seasons. For instance, one day in November 2021, Kohl's had a foot traffic score of 402,028 and an exceptionally high foot traffic score of 657,953 on a single day in mid-December 2021.
However, when we fast-forward to summer 2022, we see how the numbers have severely dropped. For example, one day in late June, Kohl's received only 182,906 visits. Then, it received 219,687 shoppers in a single day in mid-July. Therefore, the retailer has around 100,000 fewer in-person visits than it did about a year ago — a remarkable decline for the company known for bringing customers back with its Kohl's Cash rewards program.
Although this is a drastic hit for Kohl's, these low numbers aren't necessarily the retailer's fault. Inflation has been continuously making shopping more stressful for so many people that customers who once enjoyed shopping at Kohl's for trendy pieces and accessories may no longer have the extra money to do so and are more focused on saving up or are only purchasing essentials for now. After all, grocery prices, too, have skyrocketed, meaning we're all being extra precise with our pennies. President Joe Biden did, however, sign into law the Inflation Reduction Act on Monday, August 15, so there may be relief ahead for individuals and families across the nation.