Is The Supergoop! Dupe At Trader Joe's Worth The Hype?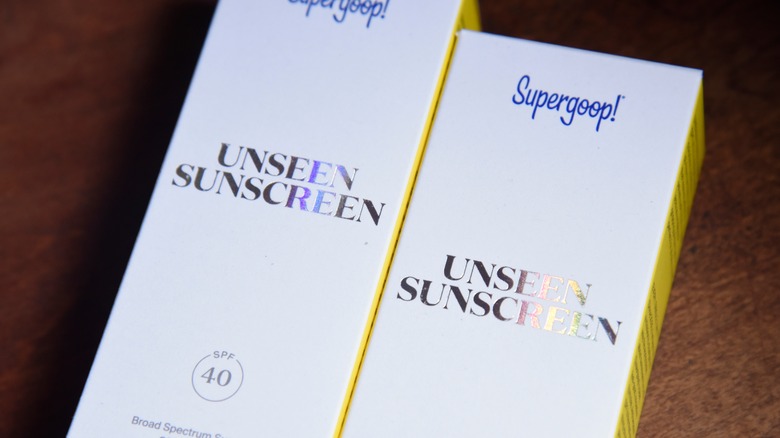 Wild As Light/Shutterstock
Anyone who has tried Supergoop!'s Unseen Sunscreen can attest to the product's superiority over similar facial SPF products. From the sunscreen's silky texture to its undetectable finish, it's easy to see why the Supergoop! brand has received several beauty awards and the praise of thousands of consumers.
Developed by founder Holly Thaggard, Supergoop! came onto the sun protection scene with its first product, the Everyday Sunscreen, in 2007. The line has since expanded to include a range of versatile suncare products, but the Unseen Sunscreen remains a cult favorite for its invisible coverage and weightless feel. Even skin professionals are in love with Supergoop!. In fact, Dr. Mona Gohara, a professor of dermatology at Yale, told Prevention, "[Supergoop!] is cosmetically elegant, easy to layer, and great on oily, combination, or dry skin."
The only thing that could possibly be better about the Unseen Sunscreen is its price; at $27 per ounce, it's not exactly the most economical for budget-conscious shoppers. Fortunately for Supergoop! fans, the skincare community on TikTok has uncovered a winning dupe for the Unseen Sunscreen at a surprisingly low cost.
Trader Joe's sunscreen is a perfect match for Supergoop!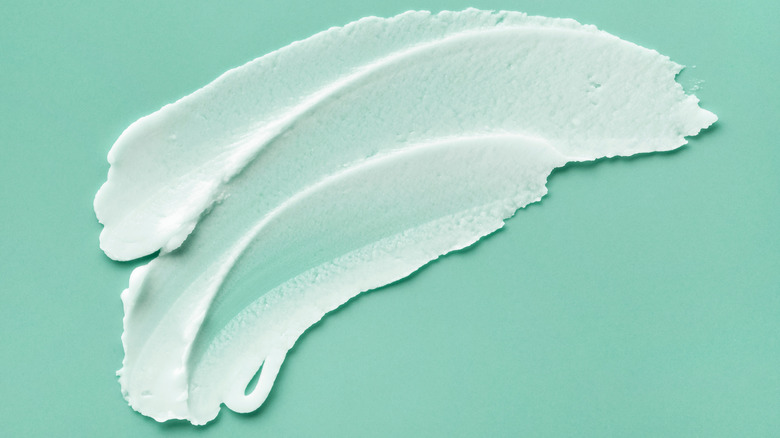 Fotaro1965/Shutterstock
Trader Joe's may not be the first destination you'd associate with luxury beauty, but the supermarket retailer is where you'll find a perfect match for the Unseen Sunscreen. The grocer's Daily Facial Sunscreen SPF 40 hit shelves in early summer 2022 and was promptly met with a buzz on social media from skin-conscious consumers. Trader Joe's sunscreen sells for $8.99 per 1.7-oz tube, which means it's significantly more affordable than Supergoop!'s Unseen Sunscreen. By comparison, the 1.7-oz size of Supergoop!'s Unseen Sunscreen retails for $36.
On June 30, Tiktok user @themexicanbeauty posted her trip to a Trader Joe's store in search of the new dupe. The beauty TikToker declared that the Trader Joe's Daily Facial Sunscreen had the same four active ingredients as the Unseen Sunscreen and was almost imperceptible from Supergoop!'s formula, noting a slightly longer drying time while using the Trader Joe's product. Thousands of TikTok reviewers report similar experiences, imploring others to "run, not walk" to their local Trader Joe's to grab the product. What's more, over seven million videos on TikTok fall under the #traderjoessunscreen hashtag, referring to the dupe.
Though the inactive ingredients in the two products' formulas differ slightly, their texture is markedly similar, as evidenced by numerous reviews. As dermatologist Dr. Mark Strom explained to The Wall Street Journal, "They are almost indistinguishable."
Should you invest in the Unseen Sunscreen dupe?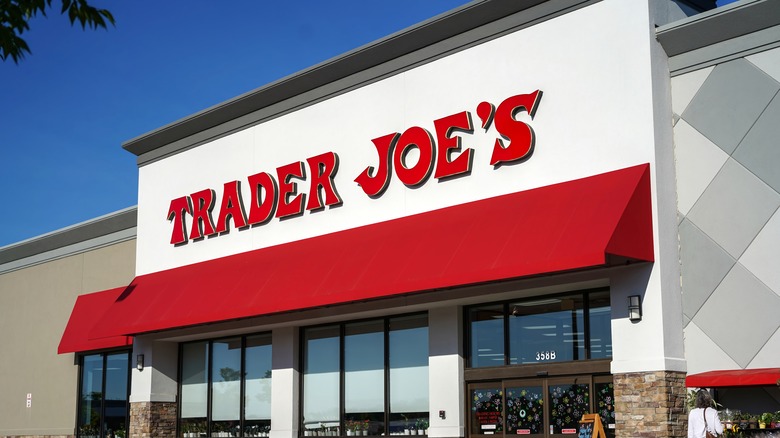 QualityHD/Shutterstock
If you're looking for an affordable sunscreen with a soft, invisible finish, Trader Joe's Daily Facial Sunscreen is a great choice. Many reviewers note that it has the same satiny consistency as the Unseen Sunscreen, which often draws comparisons to the look and feel of a makeup primer. YouTuber benenon said of the Trader Joe's dupe, "It looks like I don't have anything on, which is great. It felt very moisturizing on its own, and I would definitely be able to wear it [alone], especially on hot summer days." However, one crucial warning that the YouTuber has for others? The invisibility of the product can make it difficult to assess its coverage, so be mindful about where you apply it to ensure even distribution.
The praise for the Daily Facial sunscreen shows no signs of stopping anytime soon. Reddit user Areacode310 was impressed by Trader Joe's offering, stating, "This really is a dupe! Wow! My roommate found out about this and bought me a bottle because she knows I regularly buy Unseen. I just put it on. I can't tell the difference between the two." For those hoping to test out the Supergoop! dupe themselves, the product is available in the health and beauty section of Trader Joe's stores for just $8.99. Make sure to call ahead if your local Trader Joe's is far from home; like many products that achieve social media notoriety, supplies may be limited.