Why You Should Consider A Dark Balayage For Fall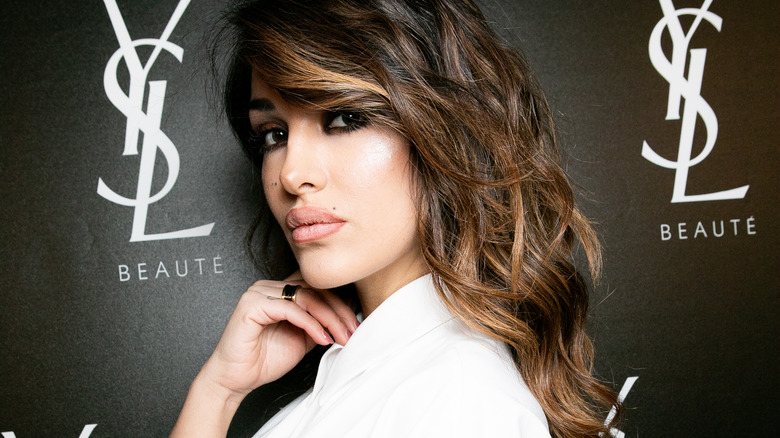 Rosdiana Ciaravolo/Getty Images
When the air gets chilly and the leaves start to turn, we all get ready to swap our summer wardrobes for heavier autumn looks. New season, new style, right? And what goes better with the switch to sweaters and knee boots than a gorgeously fresh fall hairstyle? By pairing one of the year's most popular fall haircuts with a vibrant, autumnal color, you can reinvent yourself just in time for pumpkin season.
Advertisement
"When the weather changes, so does our mindset," hairstylist and salon owner Michelle Cleveland tells Popsugar. "When it's warm, we think about light, bright colors and when it gets cold, we think dark, matte tones. This change helps most of us feel like we are transitioning our hair the same way we do our wardrobe. It's really just about fashion."
So, what are some of the best tones to pull in for your seasonal hair refresh? Autumn can be a riotously colorful season, with warm shades of yellow, orange, and red glowing from the trees to our outfits. But while some people love to jump on board with hair color that twins with a pumpkin spice latte, don't overlook the potential of a deliciously rich brunette hue. If you're ready for hair color that's both dramatic and chic, here's why to consider a dark balayage this fall.
Advertisement
Balayage looks are low maintenance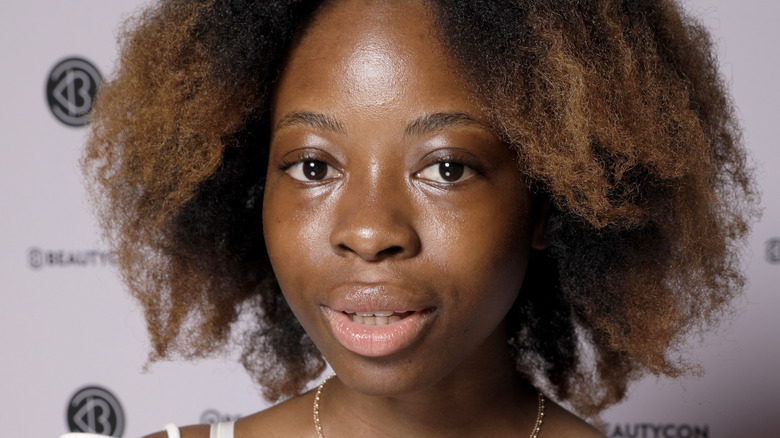 Zack Dezon/Getty Images
First and foremost, there's a reason we love balayage at any time of year: this artsy, hand-painted approach is super low maintenance. Balayage intentionally leaves swathes of your hair's natural color exposed at the roots, making it a lot more forgiving as your hair grows out and new hair appears near your scalp. As hairstylist and colorist Jay Martin explains to InStyle, the balayage method of blending aims to "create a melted look from roots to ends leaving your natural pigment as the lowlight." This means you don't have to go in for constant dye touch-ups, as your natural shade will simply build more length into the lowlights at your crown over time.
Advertisement
"My average balayage client comes about every three to four months," stylist Lisa Satorn tells Byrdie. "But that can easily go up to six months since there is a seamless grow-out." This means that once you've shifted to your fall balayage style, you may not need to touch it again until spring. However, this also means that you want to choose a look that you'll be happy with for months. So why is a darker balayage look so well-suited for fall?
Dark balayage styles bring all the autumn vibes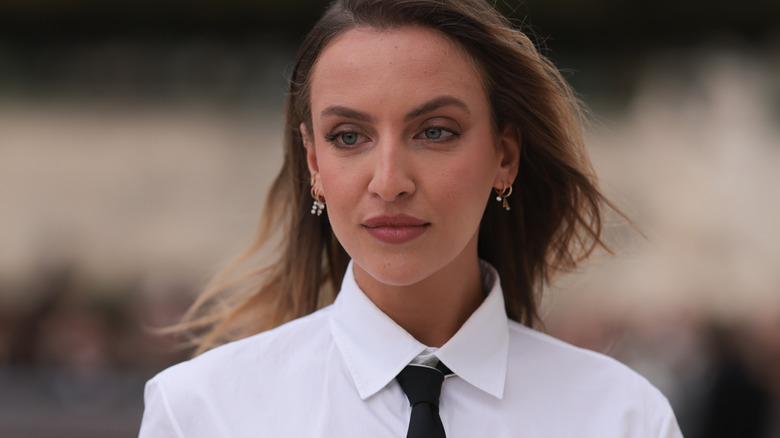 Jeremy Moeller/Getty Images
Fall is all about earth tones. So whether you're going for deep and mysterious or cozy and warm, a dark balayage dye job can deliver on your autumnal style goals. It can be a little bit witchy, a little bit classy, and all-around perfect for the season. How? Often, balayage means pairing dark roots with high-contrast colors like bright blonde. But you can create a more subtle and sultry cold-weather look by complementing those same roots with shades of brown, like an inviting caramel or a woodsy chestnut tone.
Advertisement
As a bonus, dark brown shades work with a variety of skin tones — especially since they can be skewed warm or cool to enhance your unique coloring. "Fall is the perfect time to transition your blonde from the golden hues of summer to the cooler tones of fall," colorist Tiffanie Richards tells Allure. For instance, chocolatey tones like midnight brown are very on-trend. "Chocolate is the perfect transition," says Richards. "[The shade] complements just about everybody and brings out the warmth in the skin resulting in an overall healthy look."
"I truly feel when a person changes their hair color it can make them feel new and open up new and exciting possibilities," wigs colorist Cynthia Lumzy tells Mane Addicts, and we're all about enjoying some excitement this fall. Give yourself the chance to enjoy a little autumn self-expression by asking your stylist about getting the dark balayage of your dreams.
Advertisement