A Divisive '80s Trend Is Coming Back Just In Time For Winter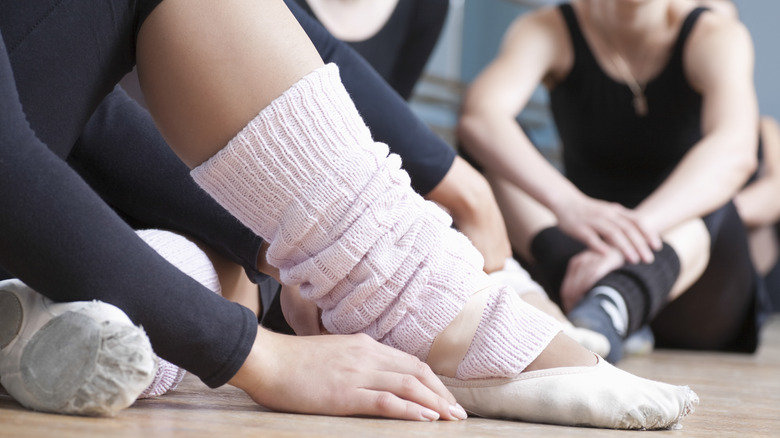 sirtravelalot/Shutterstock
The 90s trend might be the one taking over the fashion world at the moment, but there's a new era stepping into the picture. While the '80s weren't known for being fashion-forward, they did bring us some classic pieces we all know and love. So with the comeback of many nostalgic fashion pieces, it's only appropriate that some of these newer trends have an ode to the '80s. Not only is this era filled with color and playfulness, but it mixes nostalgia and comfort. Joanna Angeles, Tobi's head stylist, tells Instyle, "Forget less is more — with the '80s, more is definitely more, and making a statement is always the way to go." 
Knowing that the '80s are all about a more-is-more approach, you have to keep in mind all of the little details that go into the fashion of the era. Unlike in the '90s, there's no editing or holding back in '80s fashion. If the '80s seem more like your taste in fashion, be sure to start incorporating some of the iconic trends of the era that will elevate any of your looks and give them a fun, retro vibe. 
How to wear leg warmers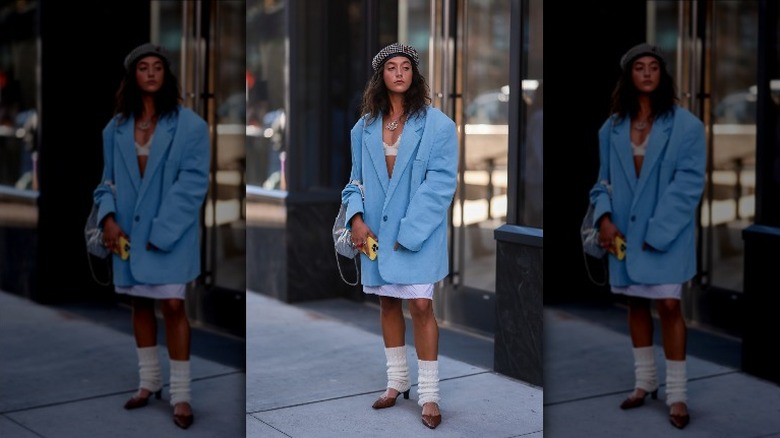 Jeremy Moeller/Getty Images
Although wearing leg warmers seems like a very simple piece to put on, there are many ways you can wear them. Schmidt Clothing mentions that while the classic way of wearing leg warmers was to wear them below the knee, they are now worn in whatever way you like. As a result, various people have started wearing leg warmers up to the knee or even over the knee. Like many nostalgic trends that have made a comeback, leg warmers are coming in various prints, colors, and designs. No matter which you pick up, be assured that in today's world, you can wear them however you would like. 
Soxy adds that leg warmers can be worn with any bottom that you would like. When it comes to deciding which shoes to wear with your leg warmers, you can also go with whichever you would like. However, many are deciding to wear their leg warmers with low shoes, making them more of a statement piece. If you go with heels, flats, or other low shoes, place your leg warmers scrunched up near your heel, making it a classic '80s style.
Leg warmer style inspiration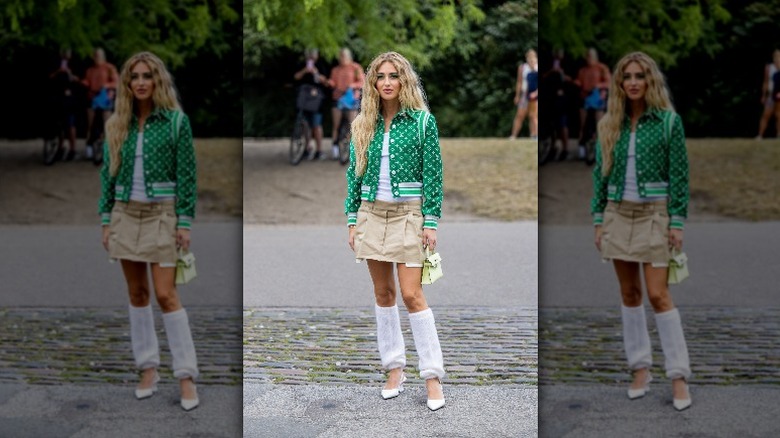 Christian Vierig/Getty Images
Like any trend, there are multiple ways of styling it to fit your look. Whether you want to go for a full retro feel or you want them to fit into a street-style aesthetic, leg warmers are the ideal versatile item. 
Content creator Roan McLean showed off her black leg warmers with a retro casual style that's ideal for a daily look. Along with a black mini skirt, a pink crop top, and black ballet flats, McLean's look is a modern balletcore look with an '80s twist. If you wanted to keep your look more understated, keep your leg warmers in a neutral or muted solid color like McLean to ensure it doesn't overwhelm your look. 
On the other hand, if you want to make a statement look, all you need to do is add a little extra to your outfit. Olasumbo from @sumboowoyele takes her look to the next level by adding a pair of statement fur boots that are not only cozy but stylish. Keep the outfit neutral; you can get a coordinated look that will for sure turn heads.